Casual dining "neighborhood restaurants" are on the rise and, that category's increasingly popular meaning aside, Amalfi Ristorante Italiano & Bar is among Jakarta's latest. Tucked away in the Hang Tuah serene neighborhood, Amalfi Ristorante Italiano & Bar's bright flashy location will transport you to the Amalfi Coast for a moment that can soothe the heart and mind of fatigue activity in urban areas.
Immerse in a lovely, homey, beautiful natural light, and airy under the wavy threads to give Southern Italy vibes. The distinctive style achieves to highlight this warmth and small paradise. The statement front door steps into a glamorous bar area that takes up a lot of space in the middle as the centerpiece. It's anchored by bottle shelves that wish to reflect seductive drinks.
The new Executive Chef Marco Miglioli is good, capturing the Southern Italian flavors, mostly highlighting the essence of the seafood-influenced menu. With a bag of culinary experience from Milan, London, Dubai, and now Jakarta, Chef Marco freshly prepares each dish to ensure a great high-quality dining experience.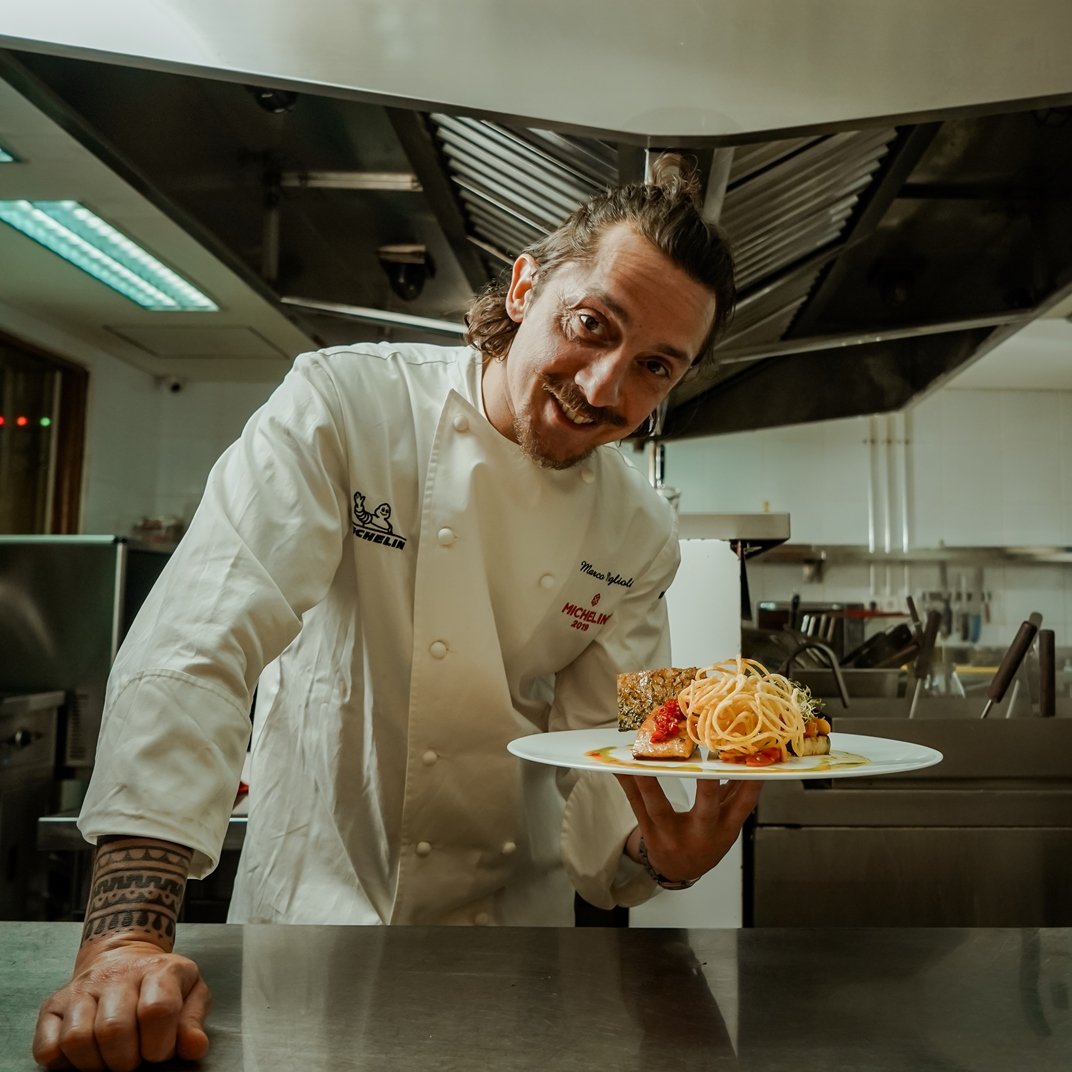 There are a dozen items to choose from with plenty of details to recommend them. The new menu curated by Chef Marco is mainly our focus here. To work up your appetite, complimentary focaccia bread with Amalfi Ristorante Italiano & Bar's special sauce will be served. Then, for a fresh starter, Insalata di Cesare is daintily arranged with soft chicken breast, parmesan, anchovy dressing, and marinated egg yolk. A modest tabletop toss mixes its snappy, refreshing flavors.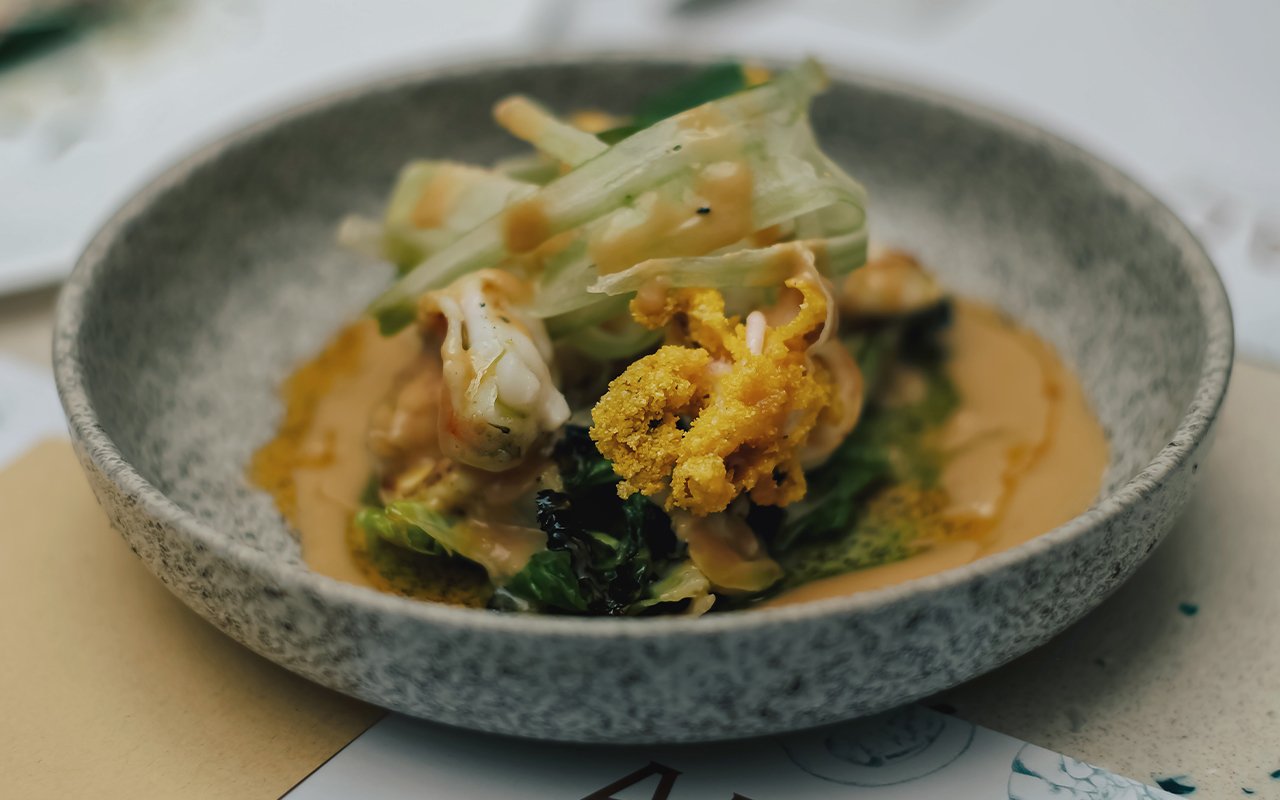 Who can't resist Carpaccio di Manzo e Tartufo Nero? It is noted as one deliberately cold option. Its slices of finesse are coated in parmesan, truffle, and topped with an abundance of rucola. It's an ideally-textured dish with dynamic creaminess and meltiness in one bite, but we're sure one bite is not enough.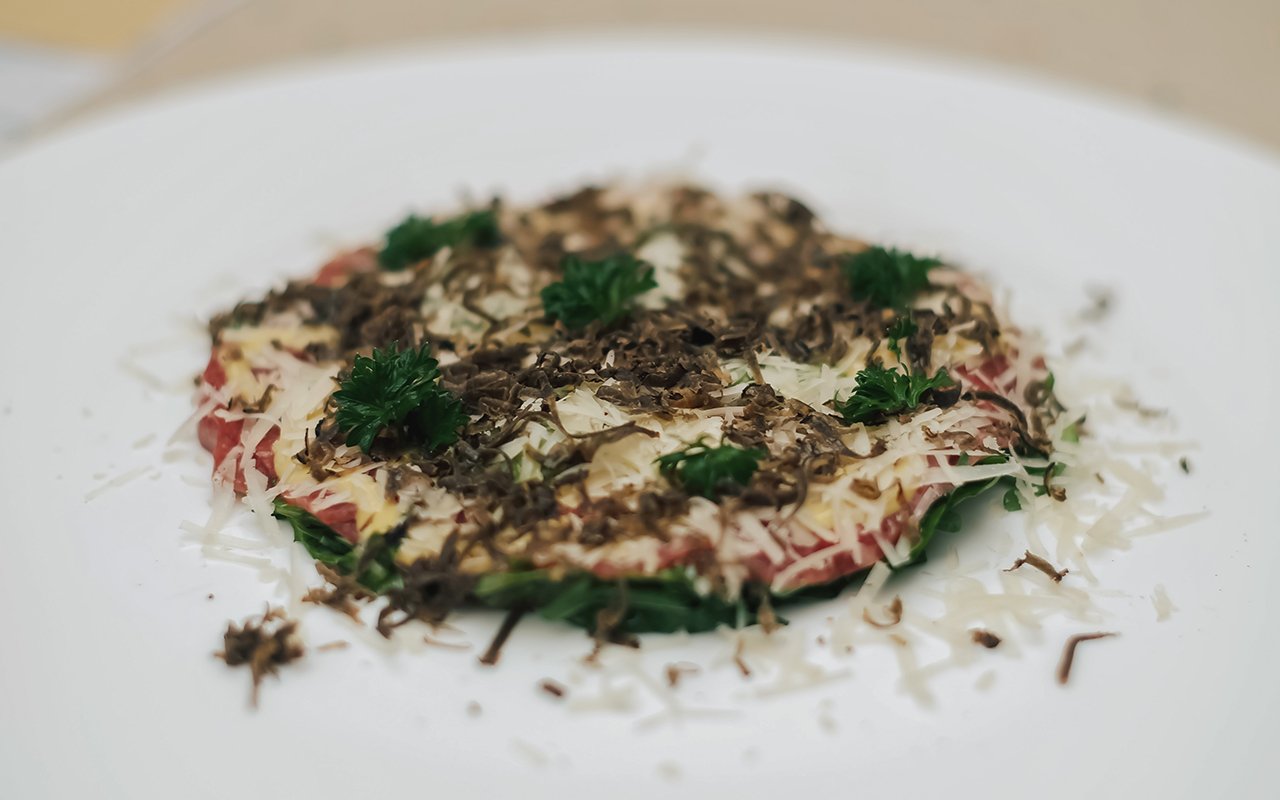 The excellent Gnocchi di patate croccanti, burro, salvia e zucca is bursting with flavor. The crispy-potato gnocchi is in full force with the right amount of butter and sage emulsion resulting in an exquisite contrast color on the plate. On top of that, the roasted pumpkin and the parmesan cheese are notably a good execution for the dish.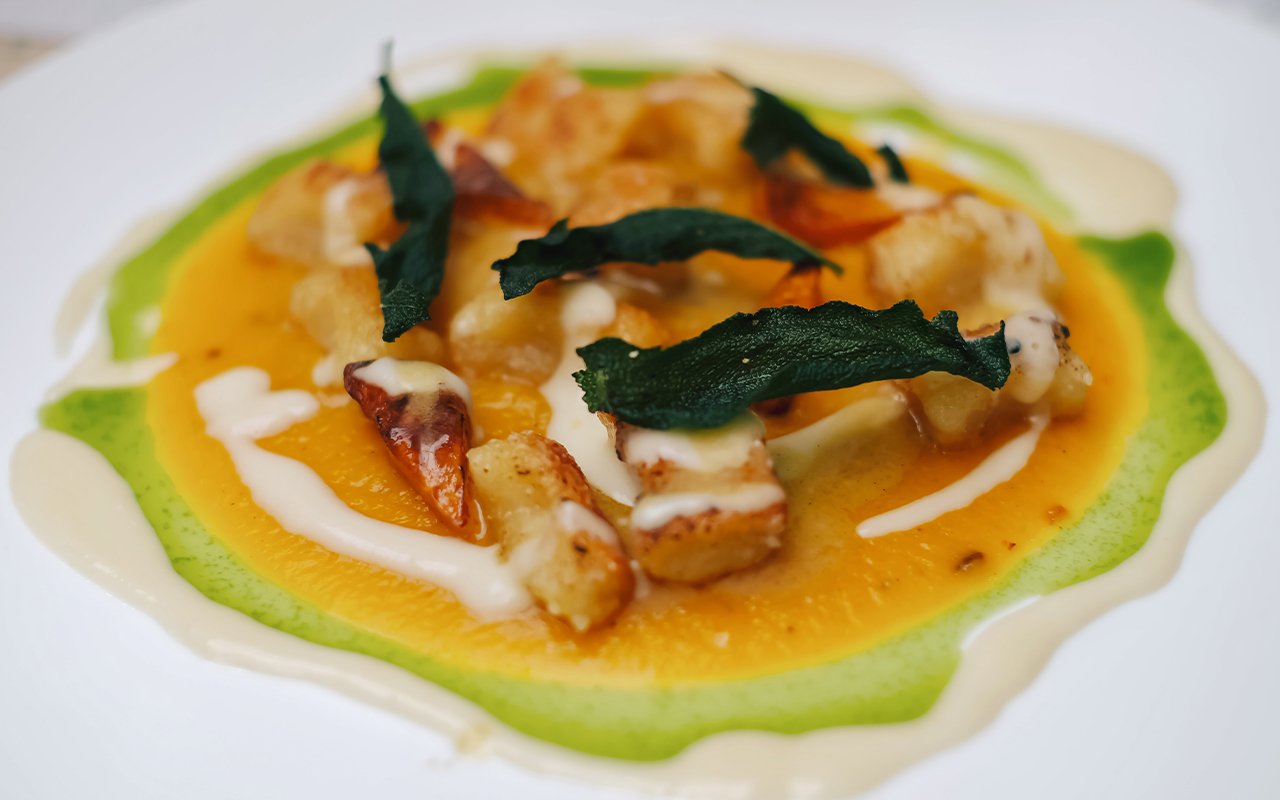 The homerun signature menu Salmon Amalfi is doing wonders. The exotic dish is doing what great salmon do best. The 200gr slow-cooked salmon in extra virgin olive oil exudes a vivid salmon hue pinkish-orange color that fascinates and pleases the eyes. The imparting waves of dynamic sea flavor with a buttery texture enriched by lemon potato sauce, spinach, marinated egg yolk, and inimitable crispy salmon skin. It's proven a great and strong testament coming from Chef Marco.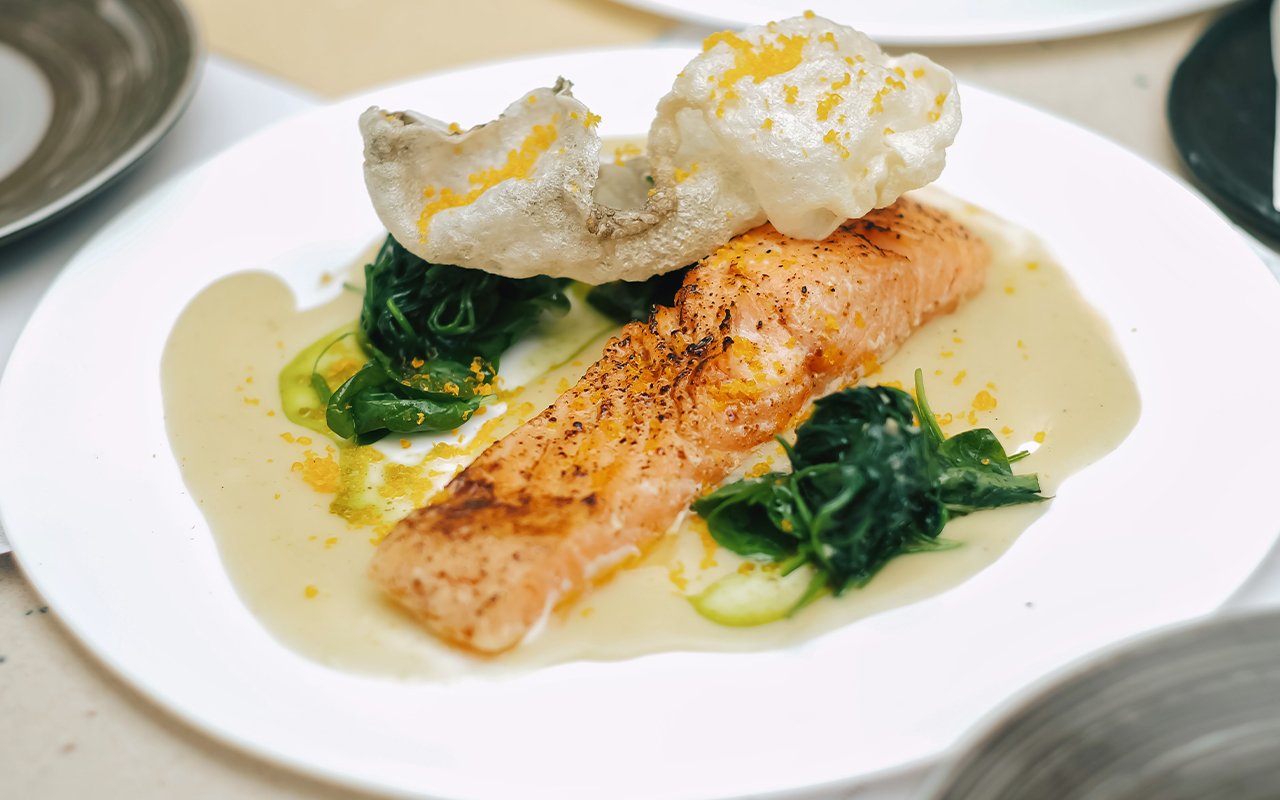 For the taste finest and a bit spicy pizza, we are sure La Pizza di Agnello will give an incredible remark. The dough and crust are neither floppy nor rigid. It is substantial but easy to fold, which is especially important for anyone who is presently casual. Tomato sauce, mozzarella, lamb bolognese, basil, and Italian baby spinach salad are spread generously as toppings. Fresh spicy chili is also added to give some extra hot kick sensation.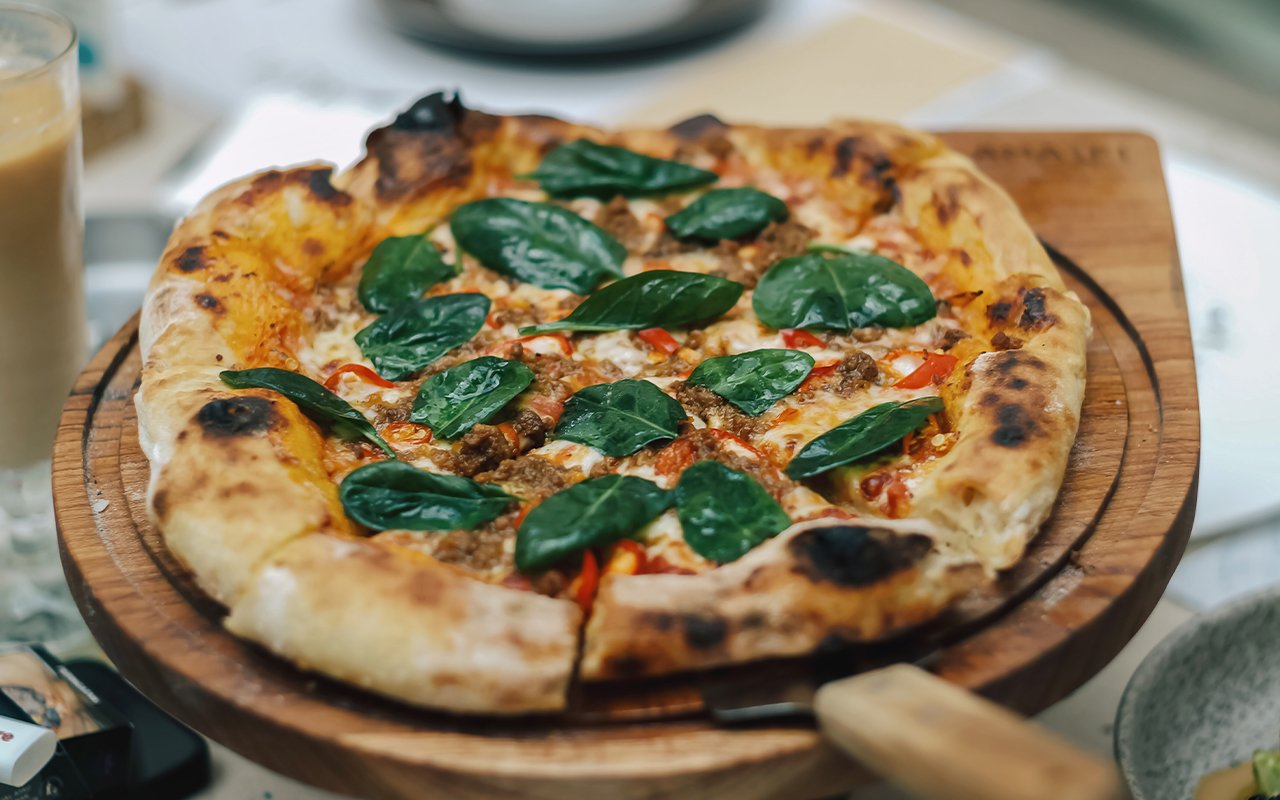 With a strong seafood concept that has been applied, it doesn't mean Amalfi Ristorante Italiano & Bar can't deliver exceptional red meat dishes. Pancia di agnello croccante, filetto, asparagi e pesto rosso for instance. This new menu created by the one and only Chef Marco is excelling. The roasted lamb belly paired with loin asparagus and red pesto are beautifully combined. The meat is tender and moist and all that, the technical skill here is off the charts. Each ingredient is carefully prepared to hold its individual flavor and texture.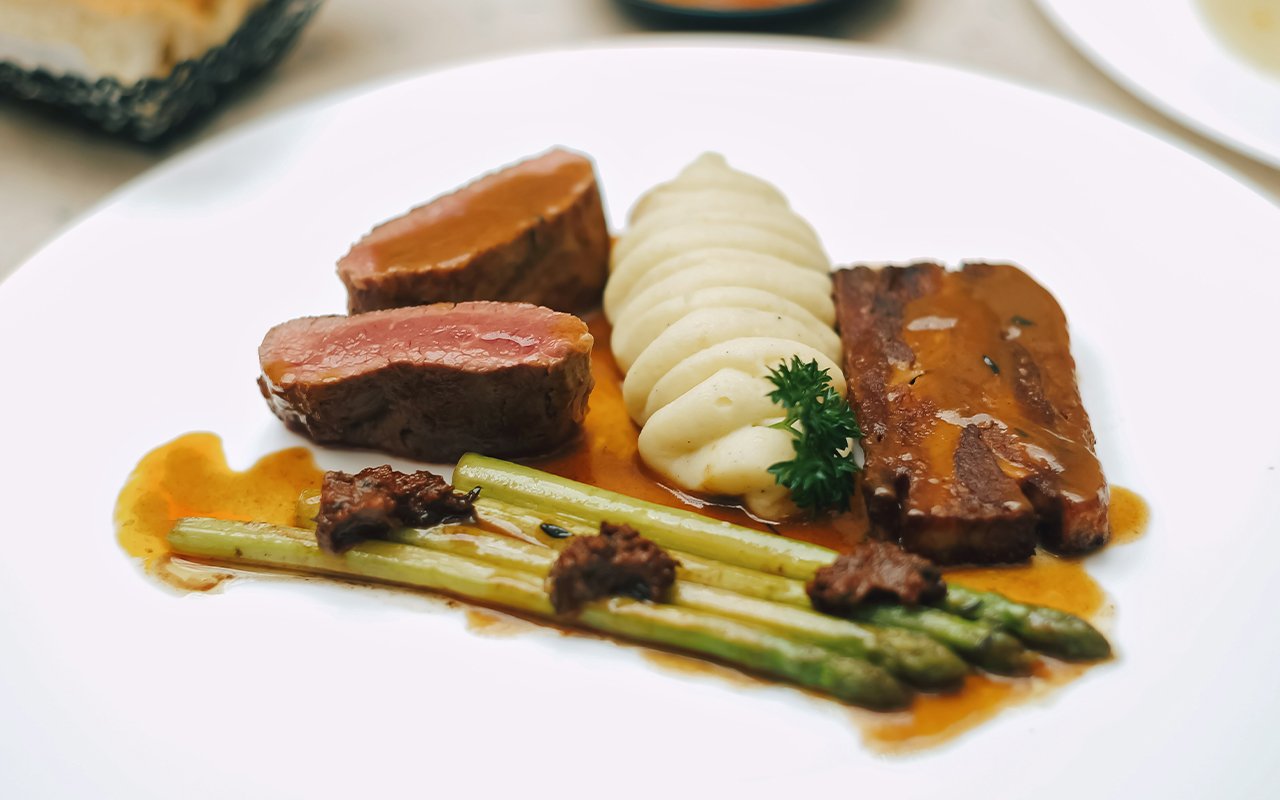 One dessert, Tiramisu Amalfi is another splendid and sublime creation. This classic Italian tiramisu does a near-sweetness you'll keep going in for as if to seek another kiss. The smooth foamy cake and jelly over the tiramisu give subtle notes of coffee.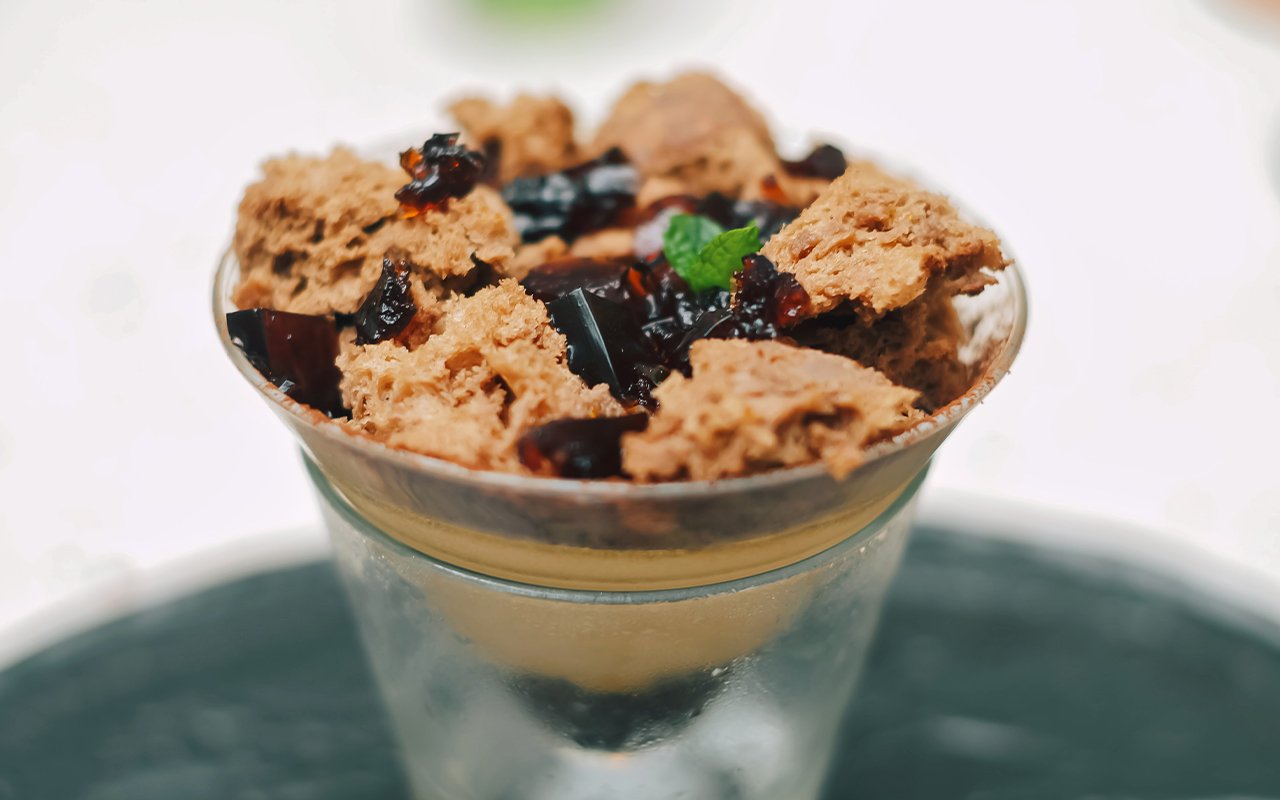 AMALFI Ristorante Italiano & Bar
Jalan Hang Tuah Raya No. 33 Jakarta Selatan 12120
Open: 07:00 – 22:00 (Sunday), 11:00 – 22:00 (Monday – Thursday), 07:00 – 02:00 (Friday – Saturday)
Phone: +6221 2709 3337, +62 8111 433 833
Instagram: @amalfiristorante.id
www.amalfi.id