Explore your taste buds with over 300 brands of wine and spirits and refresh yourself at the unique stress-relief corner and jamu bar at this retreat
An annual celebration of taste bud exploration is always highly anticipated by every wine connoisseur and spirit enthusiast. DSP Wine & Spirits (DSP), one of the leading wine & spirits distributors in Indonesia, is back with another event named 'Wine & Spirits Retreat' on October 27th 2022 at Park Hyatt Jakarta. Introducing a new way of balancing your lifestyle, DSP invites us to combine wellness with our favorite wine or spirits. In this exhibition, visitors are able to see and taste over 300 kinds of wines and spirits from major brands who are invited and become the sponsor of this event, such as Clase Azul Tequila, Codigo Tequila, Wolf Blass Wines, Pepperjack Wines, Sterling Vineyards, Fantini Wines, Antigal Wines, Allegrini Wines, Clarendelle Wines, Fettercairn Whiskey, and Mount Rozier Wines. DSP Wine & Spirits Retreat also collaborated with TSWS (The Wine & Spirits Sommeliers) and Zwiesel Glass from PT Multifortuna Sinardelta, along with Prestige Image Motorcars.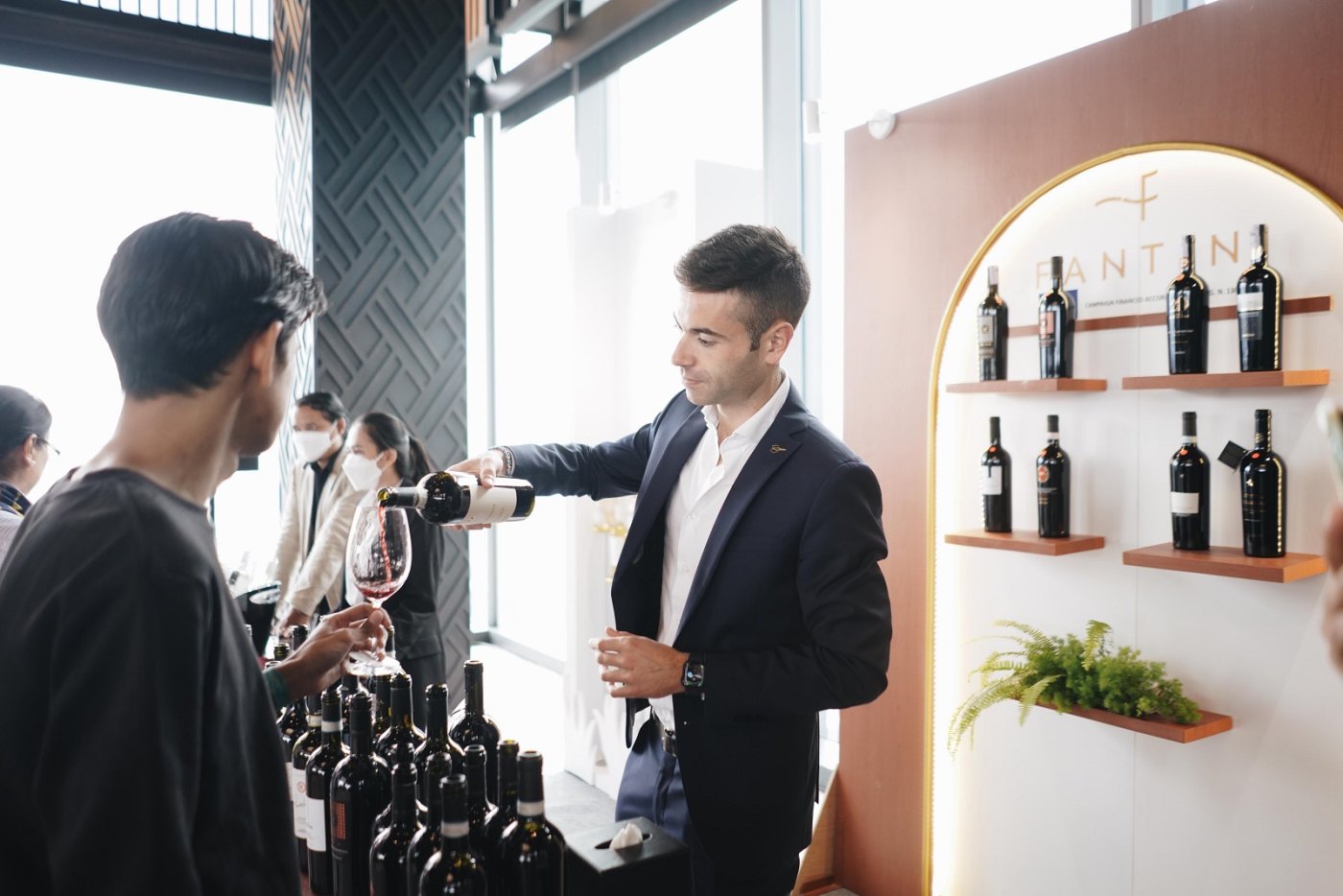 "Today, applying a healthy and balanced lifestyle is not an option, but an obligation. Without us realizing, the presence of alcohol beverages can also become a part of our wellness if applied sensibly and with balance. Through the theme of 'Wine & Spirits Retreat', DSP wants to showcase how we can include alcohol as a part of our lifestyle to balance both pleasure and health," said Della Gocciardi as DSP Wine & Spirits Business Development Manager. "This event will also serve healthy foods inspired by Indonesian cuisines, and also 'Jamu Inspired Cocktail' crafted wholeheartedly by our mixologists," she added.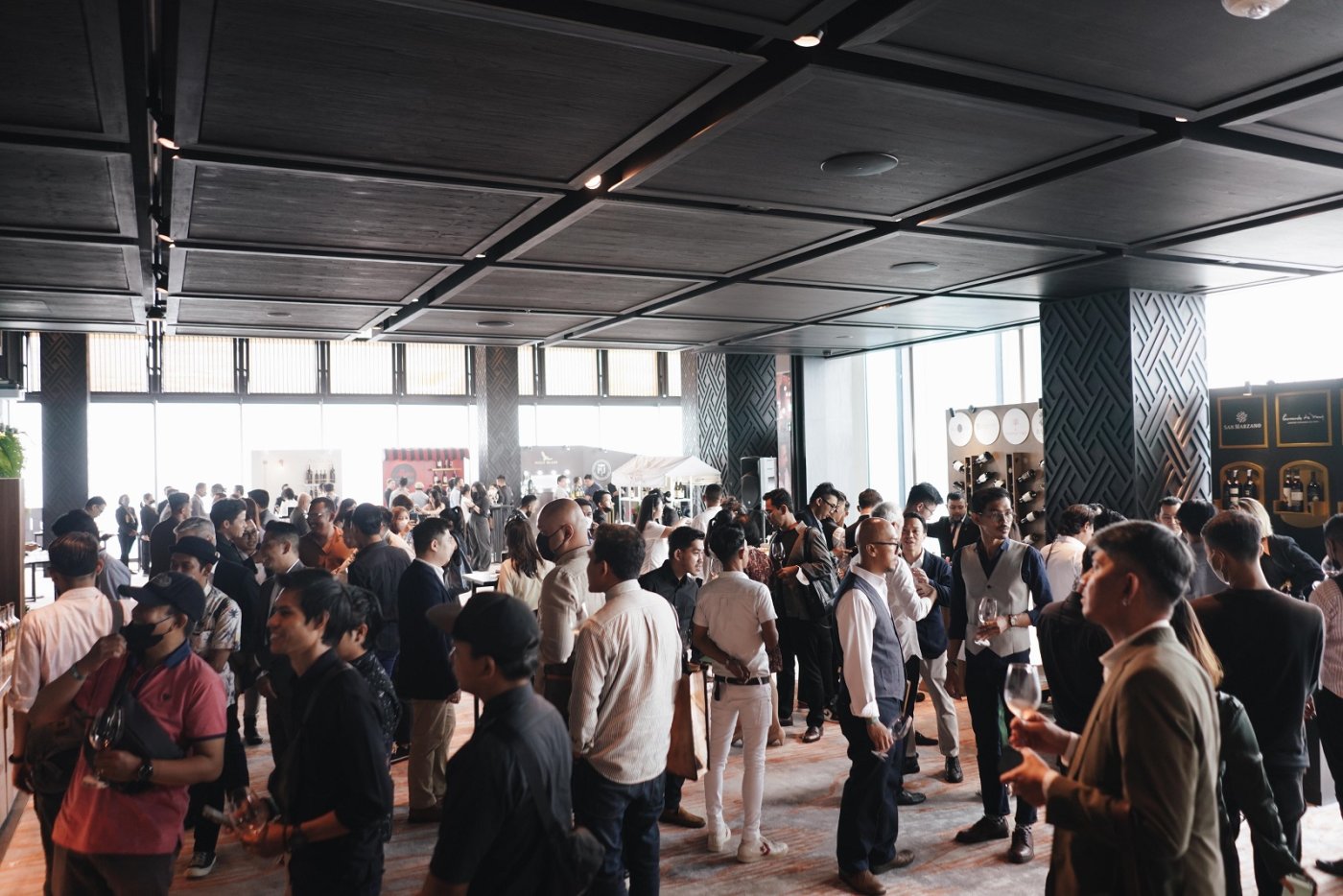 In this event, DSP Wine & Spirits also introduced Indonesia's top mixologists to craft their signature 'wellness' themed cocktails. One of them is Kiki Moka from The Union Group, a cocktail master with over 20 years of experience of drink mixing and crafting. Darren De Fretes from Gioi Group who is also an alumni of Nautilus Bar and the winner of IBA Asia Cocktail Competition also presents his jamu cocktail during this event. The visitors could visit the Jamu Bar to get a cocktail refreshment made from healthy ingredients inspired by Jamu, such as turmeric, ginger, torch ginger, etc. Not only that, there is also an Emotion Board where visitors can pick a card that describes their feelings at the time and redeem it with a personalized "Jamu Inspired Cocktail" mixed according to the card chosen.
Along with exploring many kinds of wine, spirit, and cocktail, visitors are also treated with many other fun experiences offered at this 'wellness retreat', such as a reflexology bar and stress-relief corner that provides a claw machine and photobooth. "Through this event, we hope to not only gain more trust from our customers, but also highlight how DSP really appreciates a balanced lifestyle," Della stated.