Located in Senayan Park, Jakarta, an urban oasis inspired by a Greek mythological god named Dionysus has opened to unwind. DION exudes a Mediterranean concept with an all-white and spacious structure as if you were in Santorini, Greece. The Mediterranean concept is enhanced by the addition of wood, gold, and marble accents to give an impression of luxury and elegance.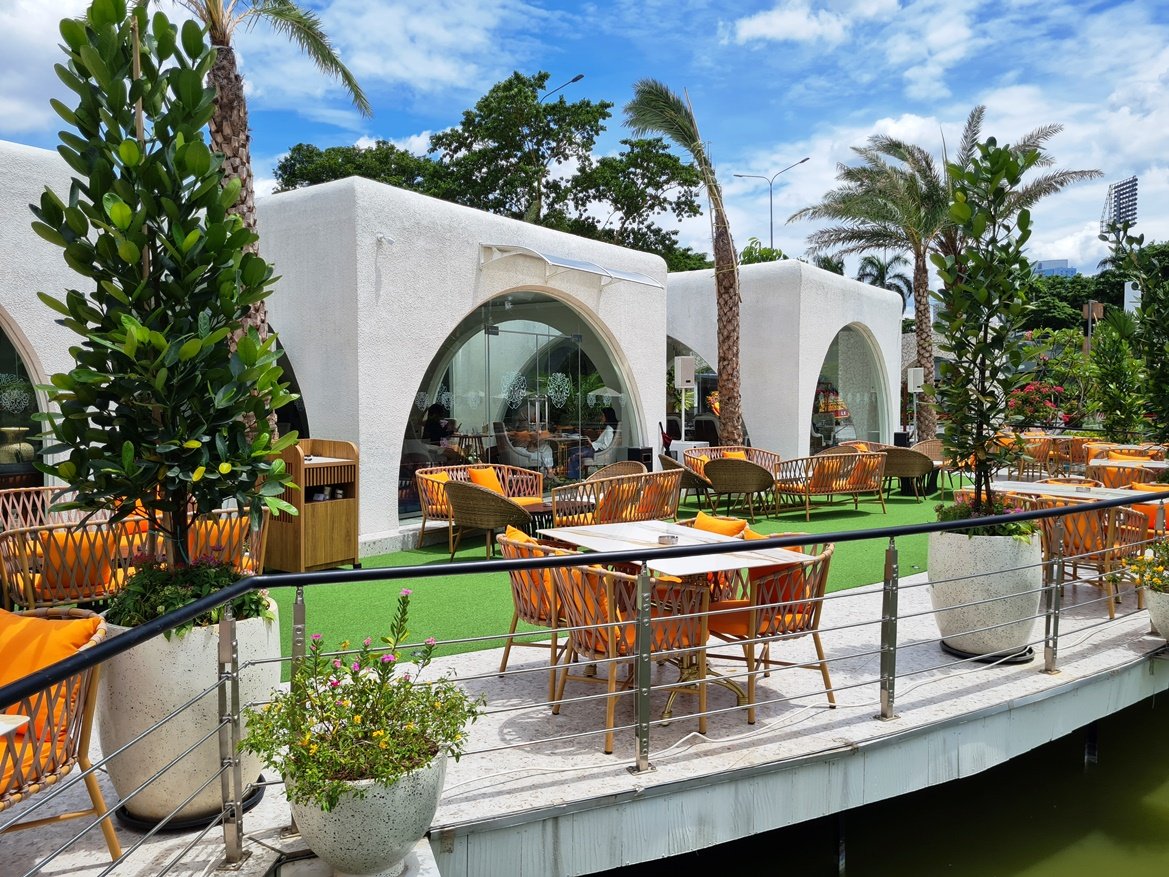 Prioritizing quality, DION chose Senayan Park as the sanctuary because the area offers a sweeping view of Senayan Park's large lake area. DION also features a unique landscape that allows diners to witness an amazing sunset view over Jakarta's magnificent skyline. During the day, diners can enjoy lunch with premium quality food. At night, visitors will be presented with entertainment in an outdoor atmosphere with live music and DJs.
With a premium-dining concept, diners can enjoy the highest quality dining experience. DION's mainstay dishes are Hokkaido Oyster Platter, Cardini Caesar Salad, Toro Tartare with Uni and Caviar, and many more. 
R. Kenny as the Executive Chef of DION recommends the A5 Sirloin 4% Miracle steak, with a soft and juicy texture. "The beef itself has a certificate, so the quality is guaranteed," he added.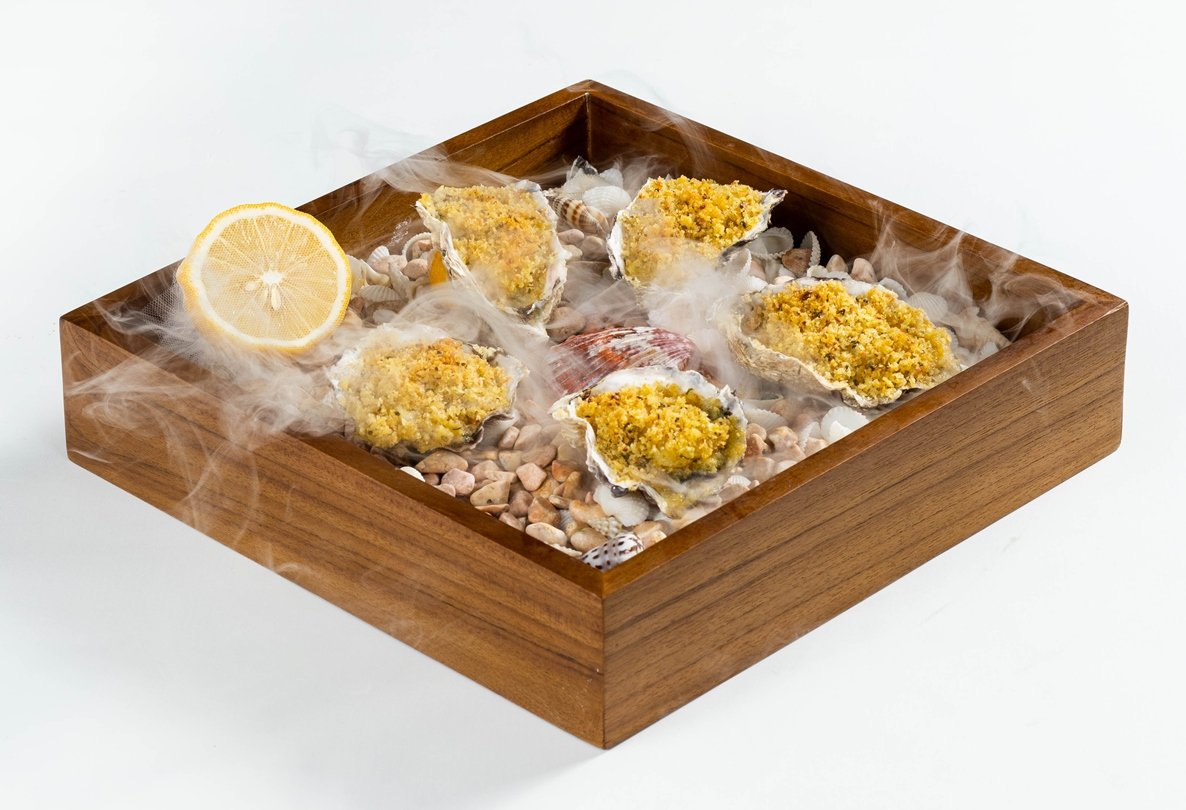 Esteemed guests will also get a unique and unforgettable dining experience with another range of menu. DION provides the concept of a tableside craft where dishes such as Cardini Caesar Salad and Homemade Ice Cream will be made directly in front of visitors, showcasing a theatrical factor to your culinary journey. For the Pure Black Tomahawk menu, the process of separating the meat and bones will also be done tableside in front of the customers.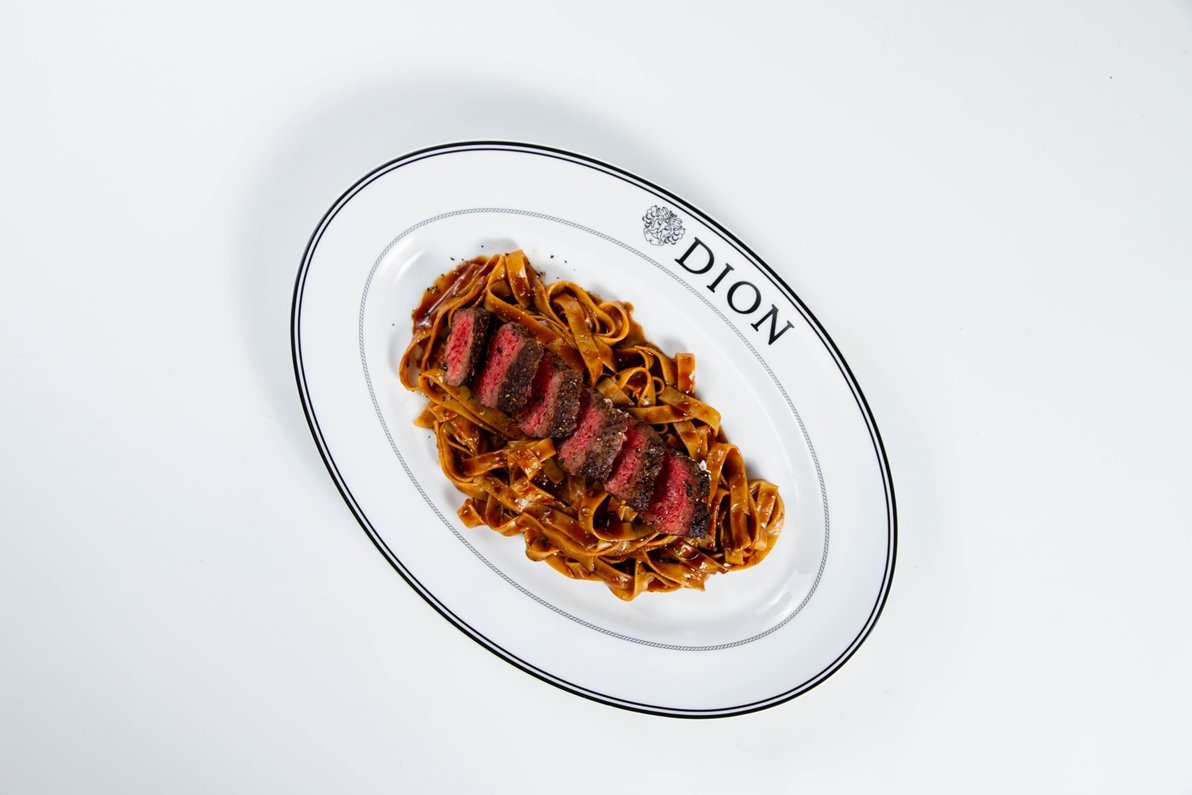 Other notable dishes to try are Beef Salami and Cheese Pizza, Quattro Formagi Pizza, Chicken Parmesan Fussili, and Bistecca Tagliatelle for an Italian-inspired feast. Their Duck Confit Fried Rice and Green Curry Salmon are also a must-try.
When it comes to dessert, DION really takes it seriously. The state-of-art desserts are ready to pamper your sweet tooth after every meal. Take note of their finest creations like Matcha Forest, Caramel Macchiato Cake, Blueberry Cheesecake, Valrhona Choco Cake, and the amazing Tipsy Tiramisu.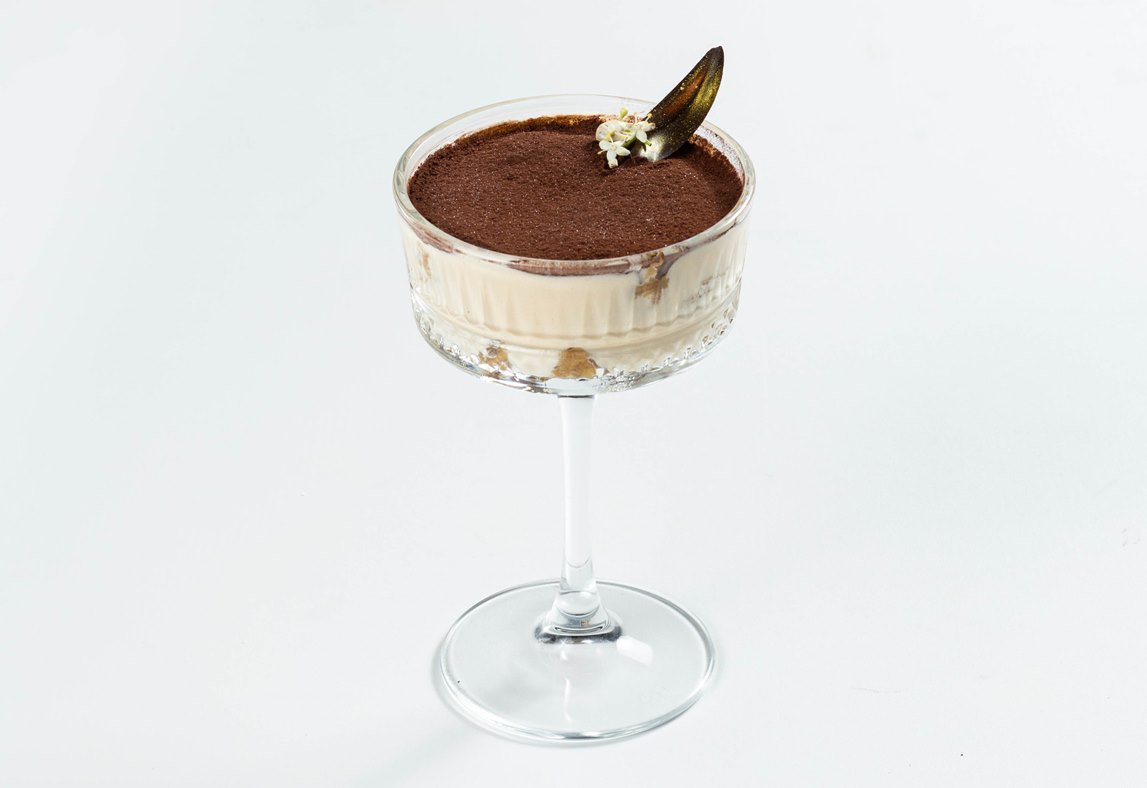 Stephanie Kusuma, as the representative owner of DION hopes that their entire team can provide the satisfaction of enjoying premium class dishes for visitors and can become "the top place to be for food and live music connoisseurs in Jakarta." With this state of mind, hoping DION can expand to other areas and be successful in every event and its new innovations.
Senayan Park Mall
Jl. Gerbang Pemuda No. 3, Senayan, Jakarta Selatan
Open: 11.00 - 00.00 (Sunday to Tuesday), 11.00 - 02.00 (Wednesday to Saturday)
Phone: +62878-1000-9119
Instagram: @dion.jkt