Jakarta is known for hosting some of the best Italian cuisines. But, to find the most authentic Italian restaurant that offers flavorful dishes with attention to quality ingredients is kind of hard. When it comes to an Italian restaurant, ALBAGROUP really knows what's on its sleeves. Gaining huge popularity with Alba Ristorante in the PIK area, now they present a new concept of the Italian restaurant right in the prominent district of Jakarta with Casa Alba Ristorante.
Casa Alba Ristorante exudes a characteristically typical Menteng housing complex, homey and inviting. In addition, splash of orange and purple colors embrace the nostalgic atmosphere really well. Then, the moody feel comes with a long sophisticated bar plus a big traditional woodfired pizza oven that will be stealing the spotlight in the corner. The best part, though, is the cordial glasshouse area, which offers a warm verdant sight that pleases the eyes. Memorabilia covers the walls, and then the atmosphere in the dining room and the bar is often shrouded in nostalgia.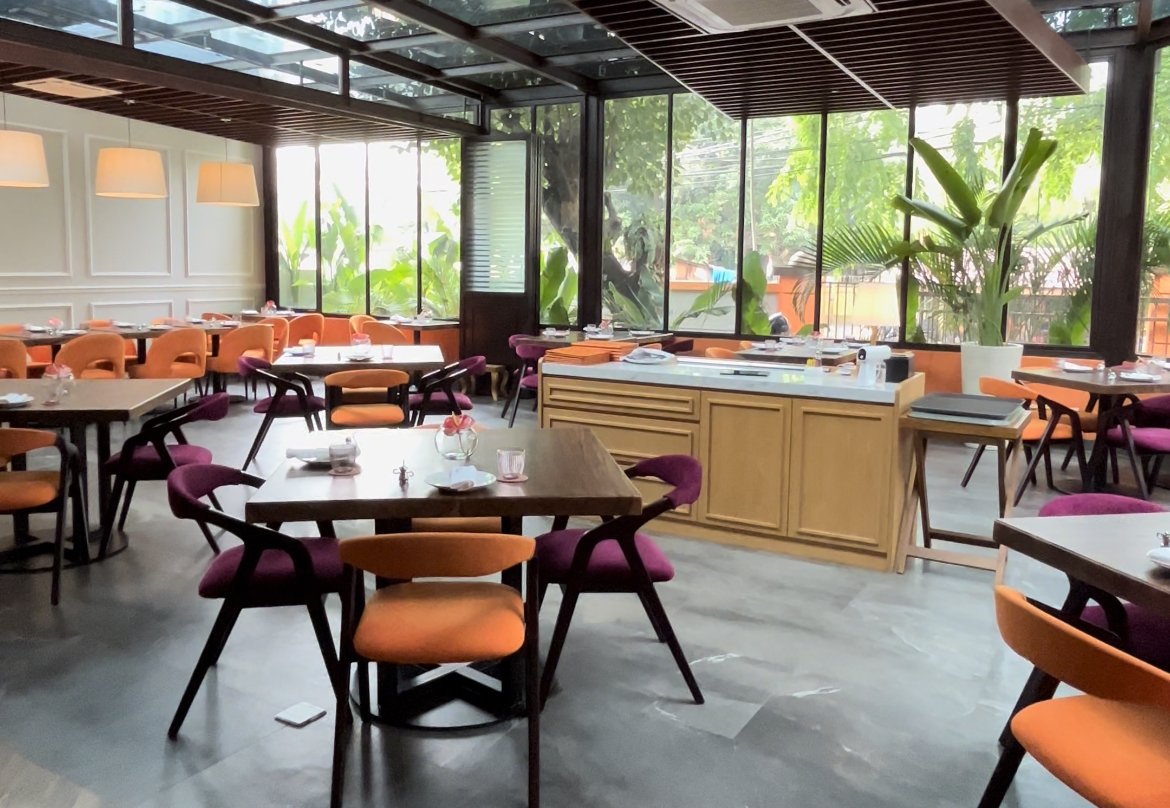 Casa Alba Ristorante's new opening in the heart of Menteng is sure to impress. The slightly casual but high-end dining spot is the brainchild of Chef Patron Roberto Fiorini who has culinary prowess from the foremost restaurants, hotels, and he was trusted to be a private chef for King Salman of Saudi Arabia. He isn't the only thing going for Casa Alba Ristorante. Thanks to the refined and flavorful menu that Michele Carbotti, General Manager of ALBAGROUP has brought into this culinary institution with great lore and skill to celebrate the sophisticated nostalgia of their Italian home cuisine.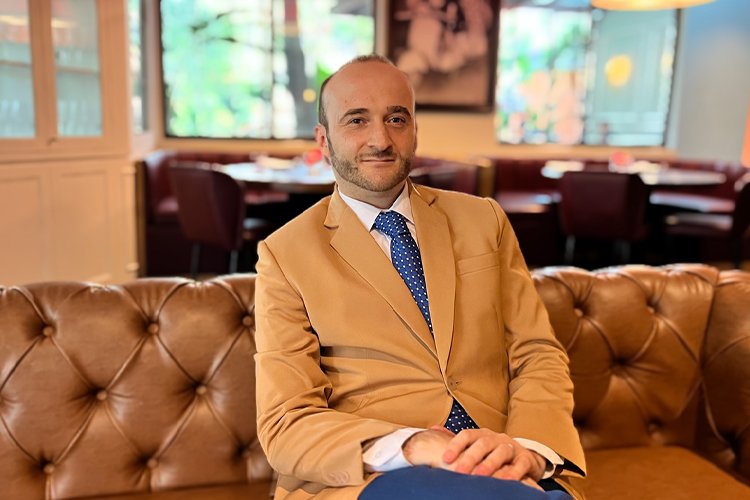 "The concept of Casa Alba Ristorante is the epitome of Italian cuisine from the roots to the revolution. As you can see on the menu we offer traditional dishes but we also want something a bit modern by using as many as possible local ingredients. For example, fresh fish is sent from Lombok twice a week, point is we use the best ingredients we can find here as long as it is fresh. So it's a traditional take on Italian food but we twist it with modern techniques and presentations," stated Michele.
The menu pushes the envelope on the classic Italian dishes with a modern twist. Take their antipasti menu for example, one of the standout dishes, without a doubt, is Carpaccio Di Manzo Con Gelato Al Parmigiano E Tartufo which is a thin-sliced beef carpaccio topped with truffle scented parmesan ice cream offers a consistent hit. Tartare Di Pesci Selvatici Come Ceviche Leggermente Piccante should be ordered too for the lover of ceviche. Mild spicy tartare of wild-caught fish ceviche style is to-die-for good, so remarkable in their fresh simplicity.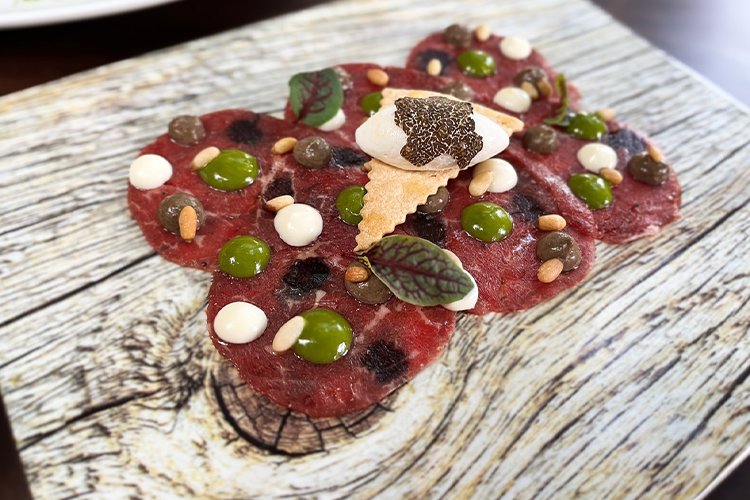 This one-of-a-kind dish you won't get to see anywhere else but here, Cannocchie Gratinate Al Pane Aromatico Con Pomodorini Ciliegia, Salsa Al Prezzemolo. It serves gratinated mantis shrimps which is really tender and crusty on the outside, enriched with homemade parsley sauce and cherry tomatoes for a fresh note that you won't regret ordering.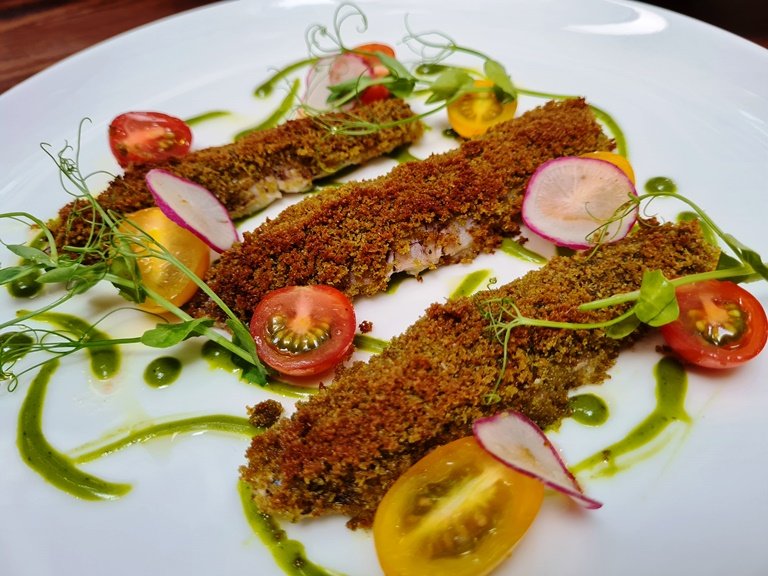 For pasta lovers, you may have tasted many black ink squid spaghetti creations from any place. But, Casa Alba's Spaghetti Al Nero Di Seppia E Calamari is preferentially a must-try. Its ideally textured spaghetti and generous colorful toppings from squid to diced bell peppers are marvelous, it is almost too rich to fully lodge in your memory.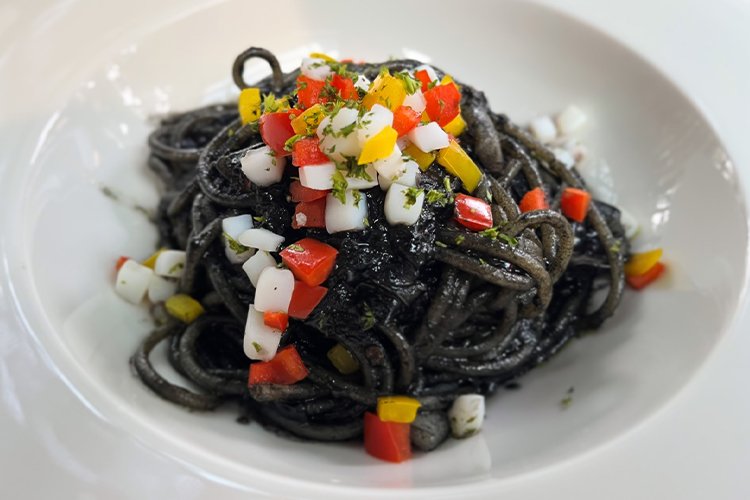 If you crave something more from their pasta selections. Best to stick with it, which is undoubtedly their strong point. Cappelletti Panna, Limone E Caffe which is homemade cappelletti powered with lemon scented cream sauce. It is too satisfying, due to the creaminess and a zest hint of lemon. For a final touch, coffee powder is spread to give the dish an edge of a hearty sensation.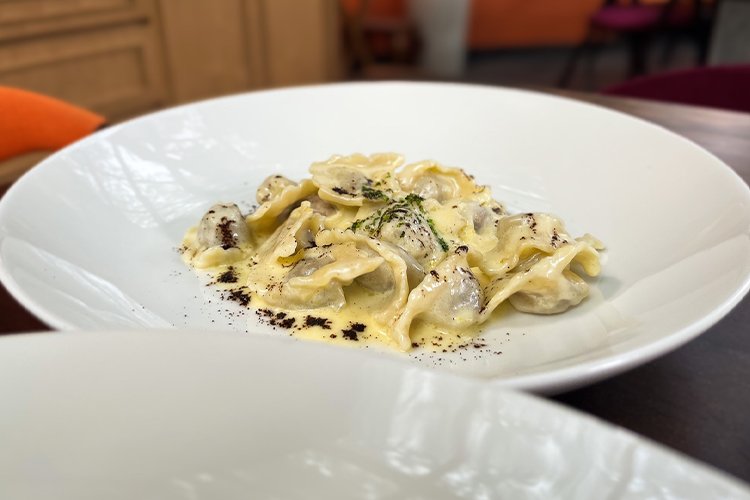 Guancia Di Manzo Wagyu, Brasata, Purea Di Patate, Salsa Al Cioccolato is a classic wagyu slow-braised beef cheek served perfectly tender and decanted with a rich and tasty chocolate sauce. What a state-of-the-art dish accompanied by aromatic mashed potato.
Dessert is also beloved here. One major comfort Italian dessert you can't miss is Pane Della Memoria, Pan Brioche Caramellato Gelato Ricotta E Arancio which is inspired by the sentimental value of chef's childhood. "The story behind this dessert. In Italy for us, bread is something really important as part of our life. In my family, we're always heard that we can never throw out food, especially a piece of bread. That's why we Italians use bread for breakfast, lunch, and dinner for instance. And after 2 to 3 days, the bread will be hard, so we soaked the bread in milk overnight in the fridge that time. The next morning we took it out and cooked it with butter and sugar, resulting in a caramelized outside, but still nice and soft like a sponge inside," explained Michele.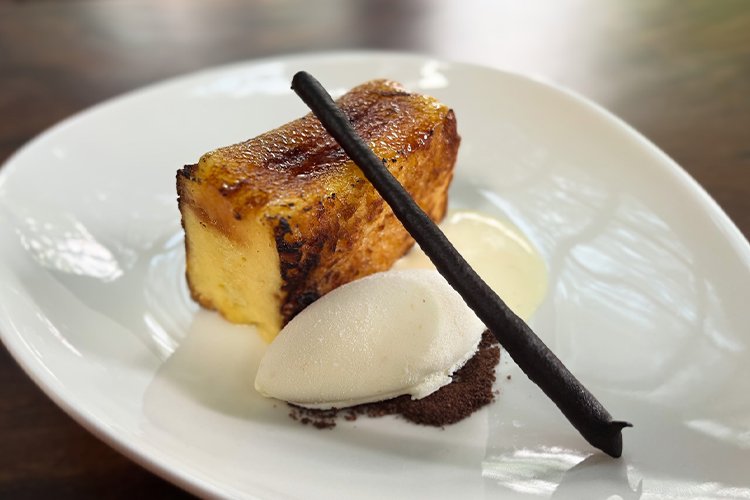 This time, he has re-imagined his parents' dessert dish by creating this Bread of Memory dessert which is caramelized soaked in cream puffy and soft pan brioche, then paired with ricotta and orange ice cream. A variety of flavors like the sweetness of caramel, the rich creaminess from ricotta, and the zesty refreshing note from the orange ice cream are all come together as one.
Other desserts are predictable but delicious. You can't go wrong with Tiramisu E Gelato Al Cioccolato Polverizzato which offers all the goodness you can get from a mix of tiramisu, chocolate powder, and ice cream topped with artsy flower-like chocolate shavings. The sweet taste ends heavenly as the bitterness from the coffee lingers as an aftertaste. For something sweeter, lighter, and fresher, we would like to recommend  Pavlova Crema Chantilly, Caviale Di Fragole E Il Suo Sorbetto and Panna Cotta Al Cocco, Spuma Di Banana, Gelato Yogurt E Lime.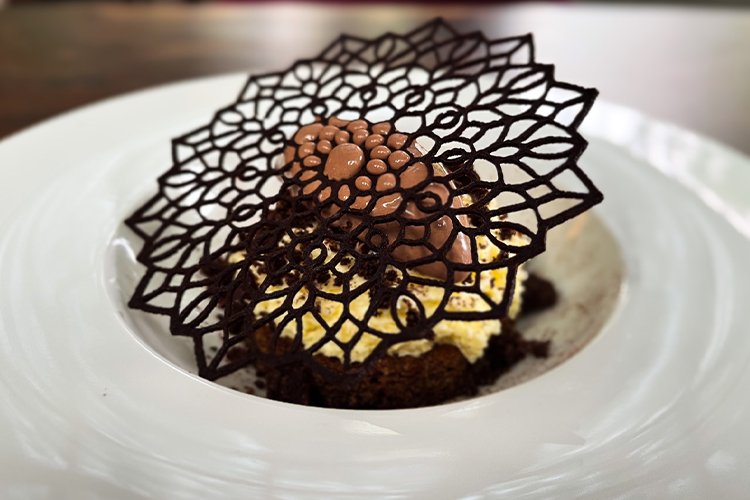 While enjoying the feast, it wouldn't completely justify the experience without having the finest tipple in your hand. Take a peek at their extensive and impressive bar menu. Ozy, the head Bar has curated an inventive list of cocktails. La Commara which means "Godmother" is unlike anything else around town, it is concocted from whisky, rum, eggnog and combined with local spices like star anise, cloves, ginger, and cinnamon. The foamy salted caramel cream and a stick of cinnamon on top give a fluffy and earthy feel.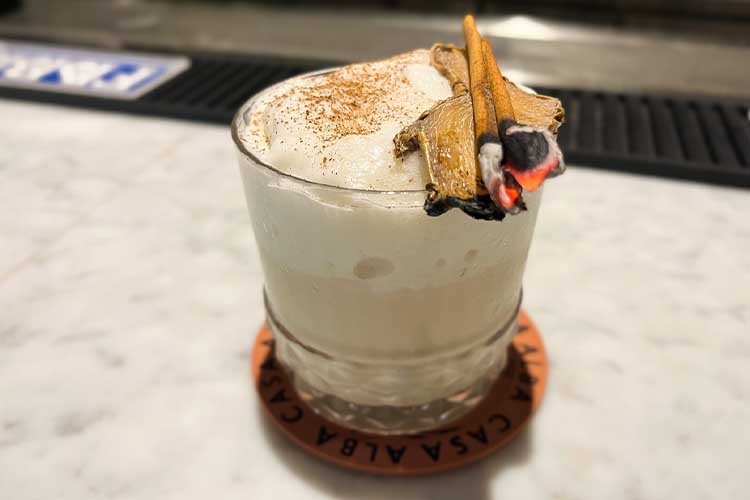 The whisky-based S&C which stands for "smokey and chocolatey" is quite an attraction. Presented with a smokey lid, it surely lets the guests breathe in the smokey sensation. Made with a combination of whisky, dom benedictine, Campari, and cacao syrup, the sublime drink is one of the great iterations of the chocolate-flavored whisky. S&C came with a chocolate-shaped leaf on top.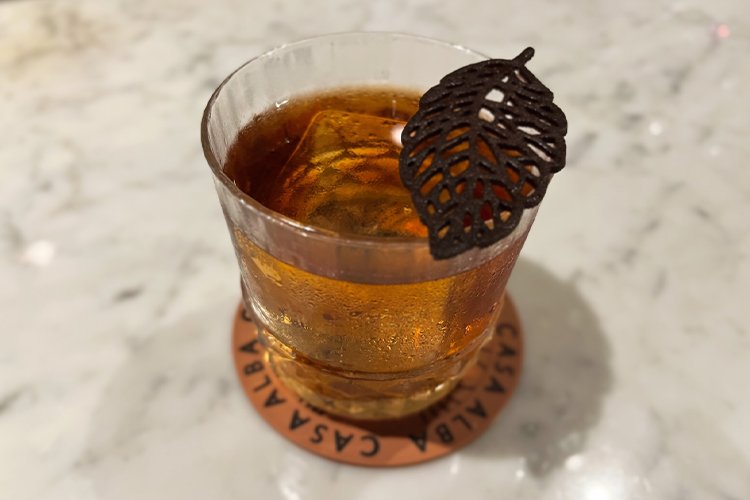 Aside from the cocktails, Casa Alba Ristorante also has a dedicated mocktail menu. Sip on to Tramonto di Sera which is a special mix of ambarella, pomegranate, and berry cream or we're not getting over the refreshing note of A Fra Poco made from peach, strawberry, soursop juice, and chilly lemon cream.
"We aim to bring a little slice of Italy to Indonesia with an emphasis on authentic and evocative Italian flavors. Whether you want to relax with snacks and a drink, eat lunch with friends and family, or partake in a high-end fine dining experience," closed Michele.
Casa Alba Ristorante
Jl. Surabaya No. 38, Menteng, Jakarta Pusat
Phone: +6281295162561
Instagram: @casaalba.ristorante