Surrounded by high-rise buildings in the Garden Lobby of ASHTA at District 8, Botanica Dining Jakarta is one of the few places that is worth all the hype. It has a great selection of dishes, friendly staff, and an elegant yet vibrant atmosphere. In the alfresco area, the ambiance is an explosion of foliage, giving a petite garden space begging for celebratory brunches and long leisurely days amidst the urban jungle of SCBD.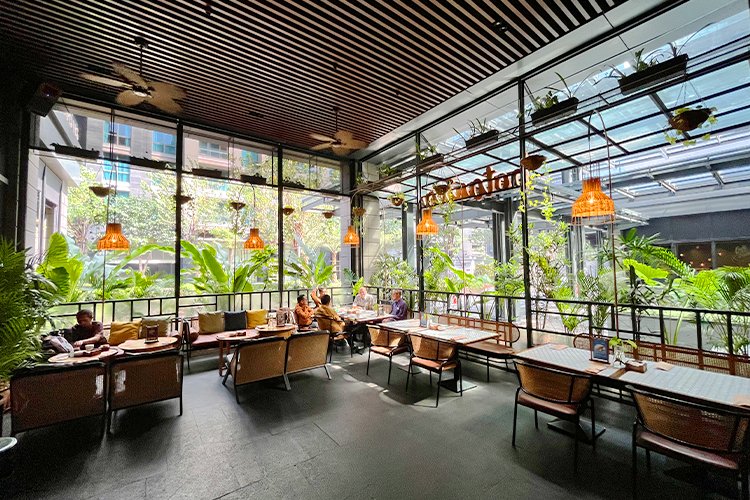 Speaking about brunch, Botanica Dining Jakarta is great at any hour, but starting your morning here with their brunch menu is like greeting your day with a heartfelt blessing. Helmed by the young passionate Patrese Vito, the Executive Chef of Botanica Dining Jakarta who has already bagged his experience at an ultra-luxurious Indonesian fine dining restaurant, 3 Michelin-starred property, and a 5-star hotel, he envisions the brunch menu at Botanica Dining Jakarta as a homage to some of the finest brunch dishes around the world.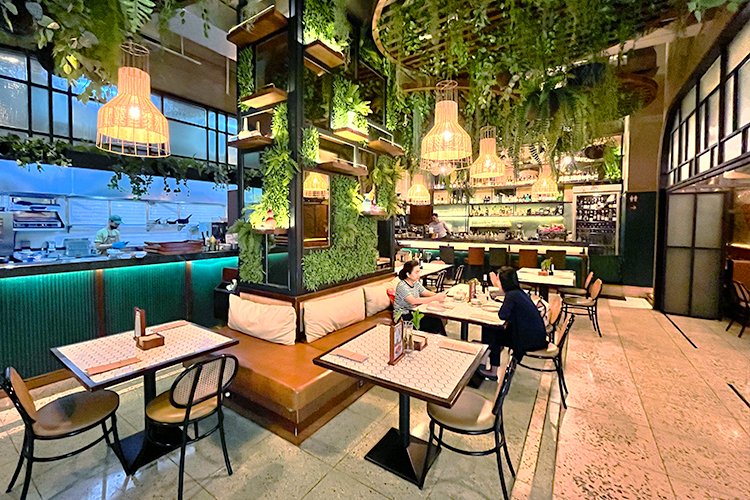 "The concept is that Botanica Dining Jakarta wants to feature brunch of the world, so the brunch dishes that are widely consumed as brunch menus in various parts of the world. We try to summarize this into one brunch menu. We have American-style brunch, English, French, Mexican, Chinese, Peranakan, Australian, and of course Indonesian," stated Chef Vito.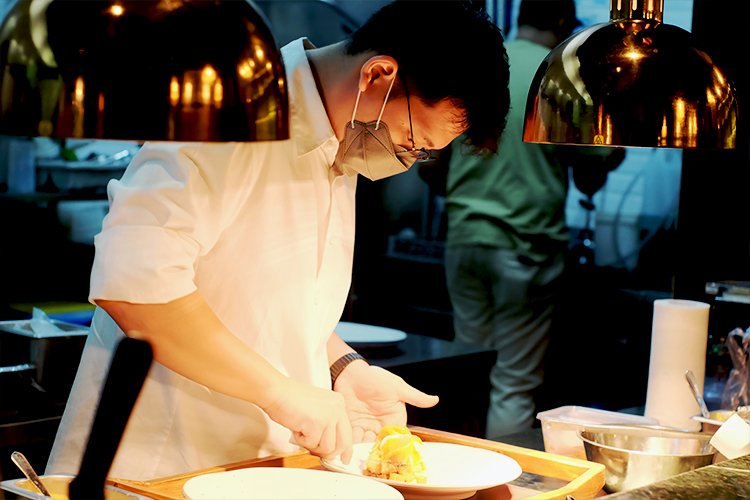 To begin, English Breakfast is a classic yet massive with what seems like the best of it all. Think everything from sausage, bacon, crispy sunny side up, baked beans, roasted baby tomato, roasted mushroom, and the garlicky toast egg for your carbohydrate intake. So good and it's so perfect for a morning cure.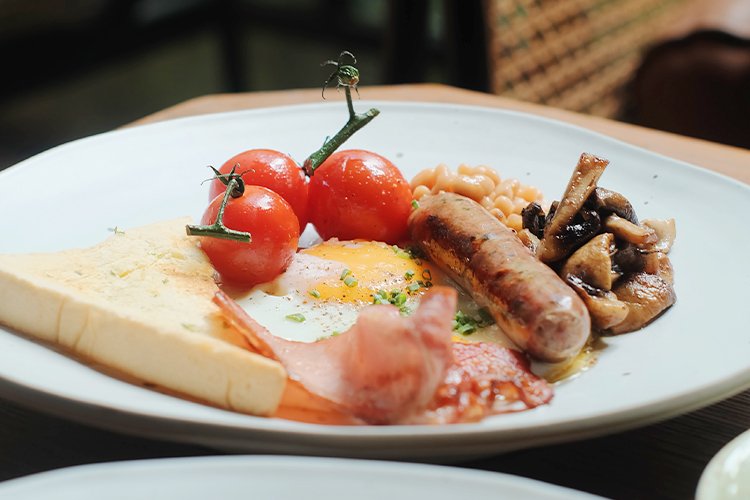 If you're keen to start your day with some eggs, don't miss the ever melt-in-your-mouth Poached Egg Royale. This champion comes with Omega eggs (yes you can customize your egg for your liking), crusty roasted potato, and smoked salmon. If you think you'll get the dry and bland English muffin beneath, you're wrong. Topped with guacamole, it blends perfectly with the English muffin, giving the perfect texture and taste that is so delicate. It's all drenched in Hollandaise sauce.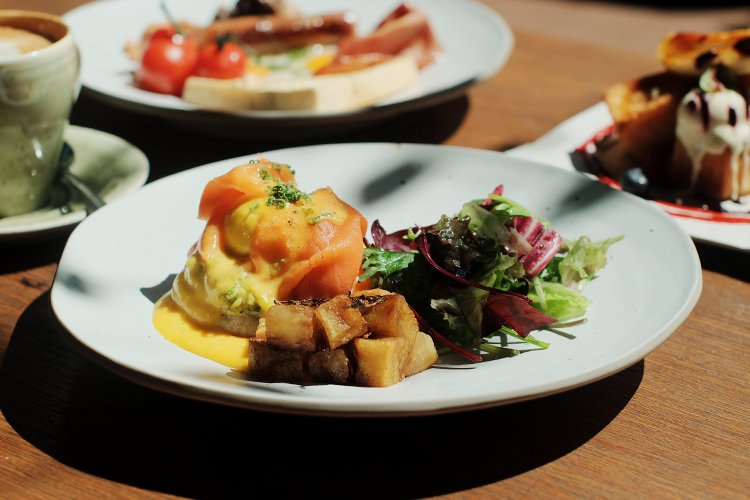 Another dish you want to try is Chef Vito's take on the Asian or Peranakan-style brunch menu, so we recommend Singaporean Prawn Laksa for trying. The menu serves authentic laksa broth, with generous fish cake, prawns, fried tofu, sprouts, baby bak choy, and scallop to elevate things up.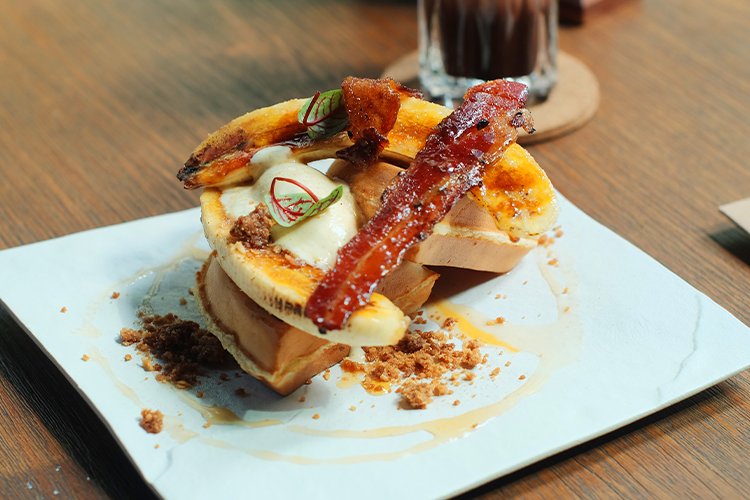 If you're more like a sweet tooth person that prefers digging in something sweet, Berries French Toast can be your ideal option. It serves the thick and fluffy stacked French toasts complete with caramelized banana, berries compote, nut praline, and your ever favorite vanilla ice cream to double down the pleasure. Or you can order Fluffy Pancakes that are stacked with maple bacon, caramelized banana, cinnamon, and butter.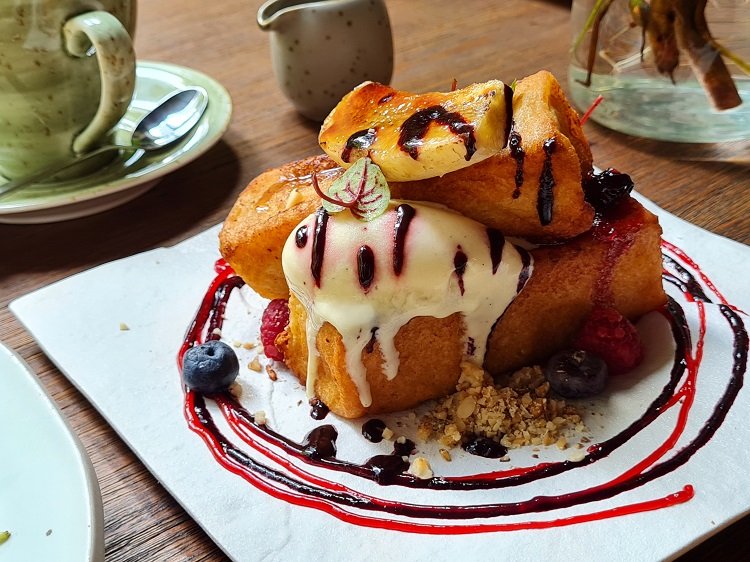 The brunch menu is available every day until 03:00 PM, and if you come early from 07:00 to 10:00 AM, you can get 20% off on all brunch menu and free coffee to accompany your morning.
In the month of August, Botanica Dining Jakarta also introduces a limited series of dishes to commemorate Indonesian Independence Day. With 'Local Wisdom' as the theme, Chef Vito has curated the most beloved signature dishes across the archipelago with a modern touch.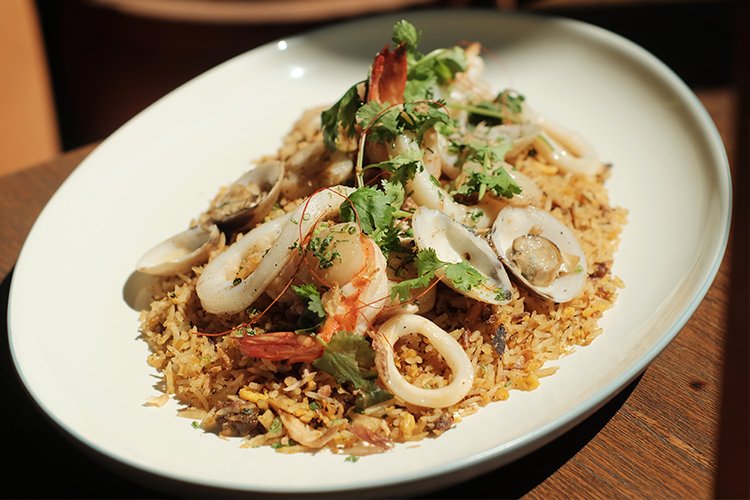 The lineup menu includes Batavia Short Ribs Soup with succulent short ribs, bone marrows, and crispy potato, Tomahawk Maranggi sits in the pool of sizzling chili soy sauce that is perfect for sharing, the Smoked Cakalang & Seafood Fried Rice that serves Manado-inspired fried rice with fresh seafood, Lamb Shank Tongseng who made by the chunky and tender lamb shank accompanied with tomato, shallot, and grilled cabbage, and Onde Bomb that comes with various flavors to sweeten up your day.
Botanica Dining Jakarta
Garden Lobby, ASHTA District 8, Lantai Ground
Jl. Jenderal Sudirman Kav. 52 – 53, SCBD, Kebayoran Baru, Jakarta Selatan
Open: 07:00 AM – 12:00 AM
Phone: +62821 1311 2220
Instagram: @botanicadining.jkt