A spa experience is calming and invigorating, reducing stress and improving general health. Regular spa visits can also benefit physical health by increasing circulation, decreasing muscular tension, and fostering relaxation. A spa also provides services such as massages, facials, and body treatments that can enhance skin health and beauty.
A spa's tranquil and peaceful setting provides a getaway from the rush and bustle of daily life, allowing people to rest, refuel, and feel refreshed. Overall, a spa visit may provide both physical and emotional advantages, making it an important part of one's self-care regimen. If you want to go to the spa this week, you may go to Svaha Spa Bisma.
Svaha Spa Bisma tenders total relaxation within the tranquillity of Ubud's mesmerizing natural beauty, situated on a stunning cliff overlooking the jungle and river which only generates a holistic experience.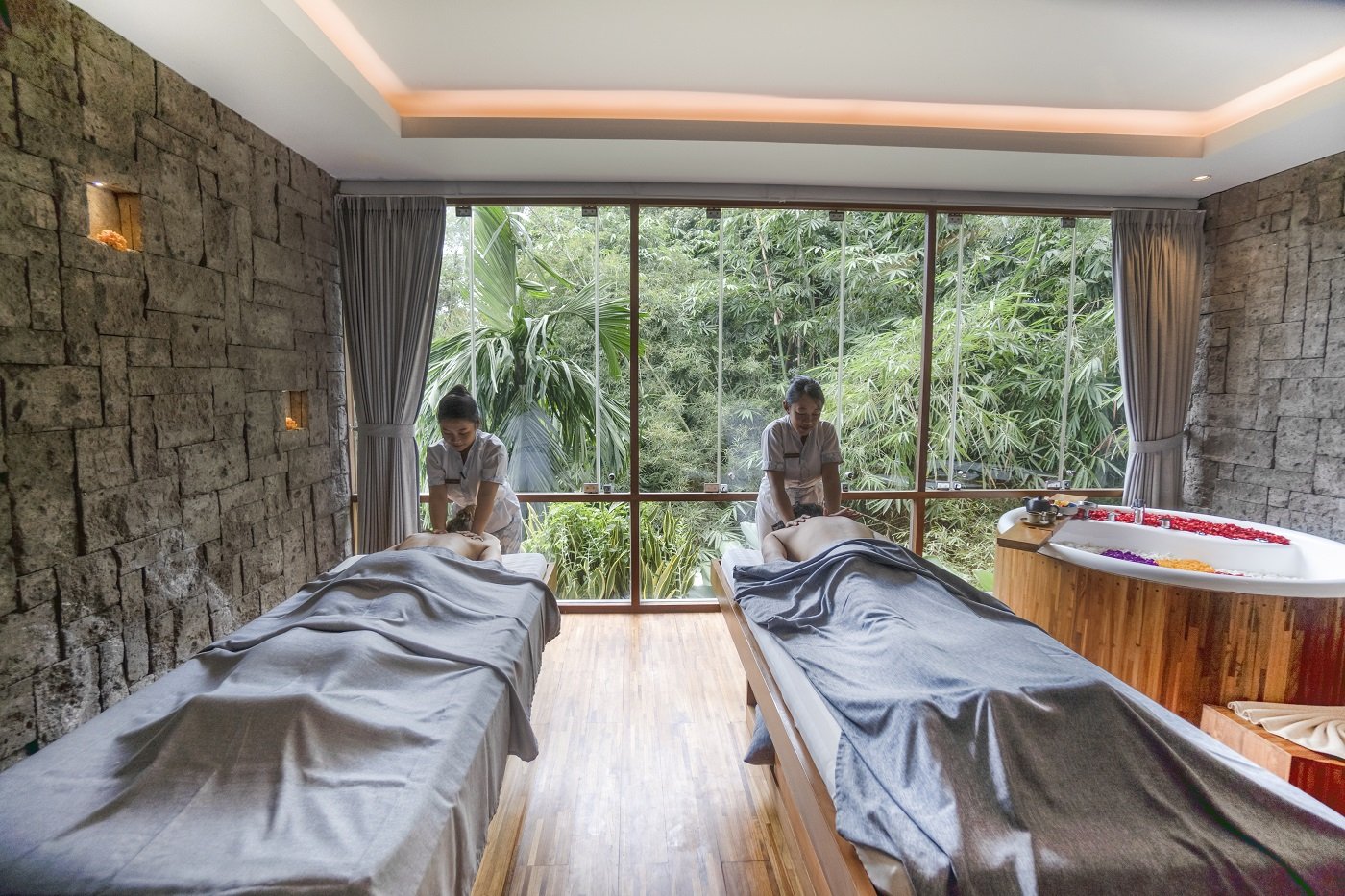 Svaha Spa offers treatments ranging from 30 minutes to more than an hour in duration, encouraging each guest to enter the realm of relaxation. Svaha Spa will guide you through a peaceful and subliminal experience with a Svaha Spa masterly therapist who maintains the greatest cleanliness and sanitation standards.
You can try Royal Svaha Massage while enjoying a soothing view of the Ubud jungle. With oil and soft to medium pressure, this treatment is ideal for relieving tension, alleviating sore muscles, and rejuvenating the senses. Warm bamboo is used by a skilled therapist in combination with a Balinese massage to stimulate blood circulation, resulting in healthier-looking skin, while the gentle massage relieves muscular tension, releases energy flow, and restores balance to the entire body and mind.
Another Svaha Spa Bisma special treatment is the Svaha Signature massage, which is unique that it is conducted with four hands. This exclusive massage includes all of the signature methods to create the best experience. During this session, the therapists will use rhythmic sweeps, massage, and pressure methods to relax your body and boost your mood, an ultimate massage in which two therapists will collaborate in order to provide you with the most splendid massage experience.
When you have a spa treatment at Svaha Spa Bisma, you will be greeted with a fresh welcome drink and choose your favorite oil. Other than that, Before massage treatments begin, there will be a relaxing singing bowl. Spa day at Svaha Spa Bisma will be a perfect treat for you. For more information about Svaha Bisma and Kenderan's Svaha Spa services or if you want to make a reservation, you can go to the website https://svahaspa.com/bisma contact or visit the link in your Instagram bio @svahaspabisma