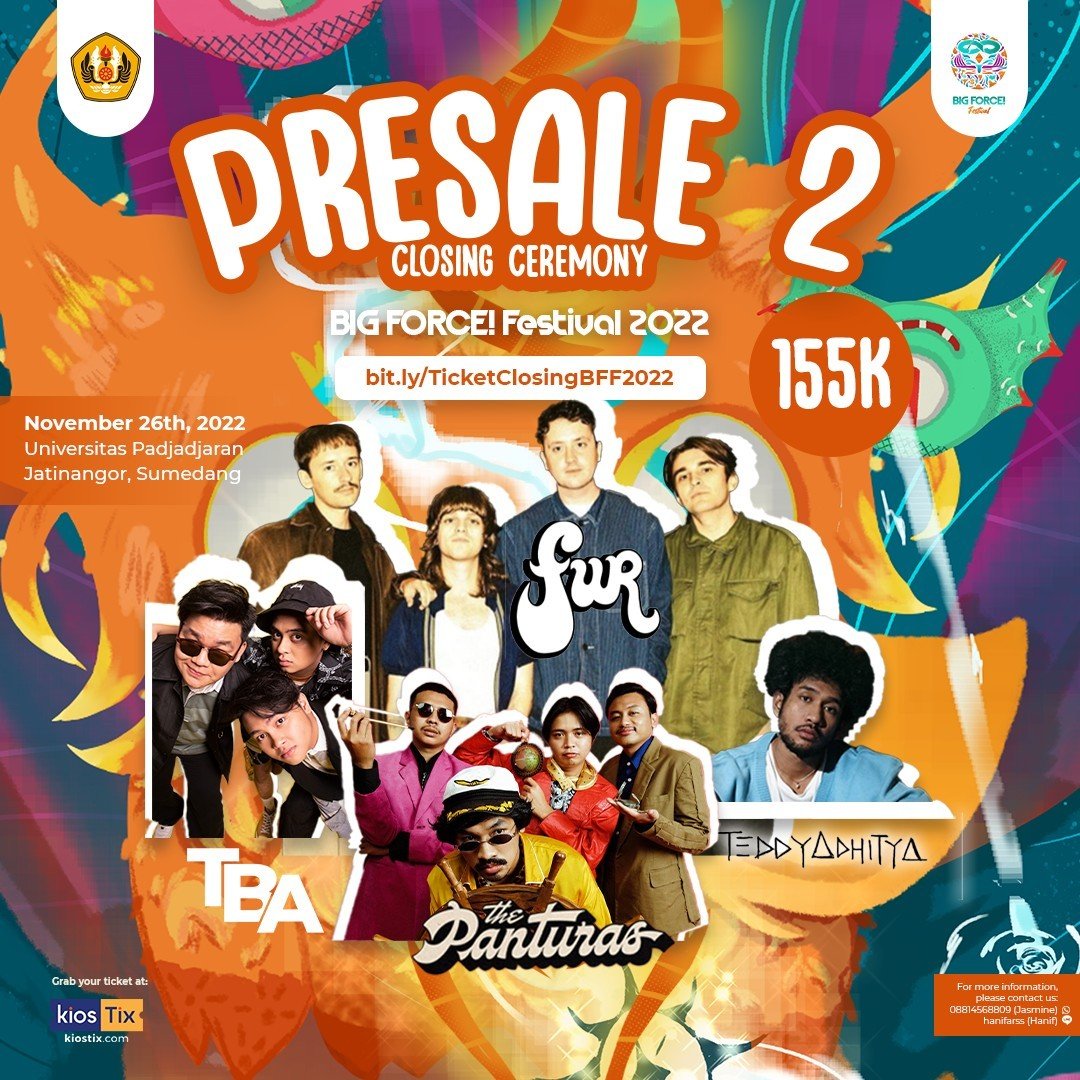 Hello, Fellas! 💫
BIG FORCE! Festival Closing Ceremony Tickets are officially released! This event will be held on:
🗓 November, 26th 2022
📍 Universitas Padjadjaran, Jatinangor, Jawa Barat.
Don't run out of tickets to watch the memorable concert. Closing Ceremony tickets can be obtained at KiosTix only for 155k!
What are you waiting for? Download the app, look for tickets for the Big Force! Festival Closing Ceremony, and buy tickets to see your idols!🤩
Be sure you get the ticket that can be accessed at bit.ly/TicketClosingBFF22
See you in the joy of the Closing Ceremony, we will wait for you!
For more information, please contact us:
Whatsapp: 08814568809 (Jasmine)
Line: hanifarss (Hanif)
Book Ticket Now