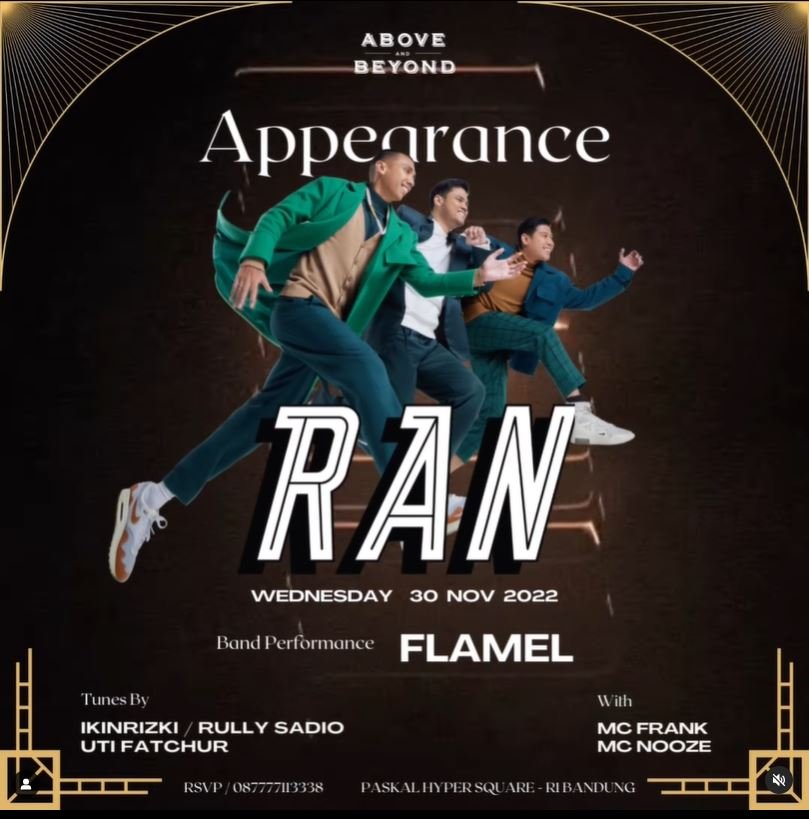 Above and Beyond back with APPEARANCE, Appealing Night to Replay the Excitement! There will be dining to fulfill your appetite, singing out loud with a special performance by RAN.⁠
⁠
Appearance⁠
Wednesday, 30th of November 2022⁠
Performance by RAN⁠
⁠
Above and Beyond⁠⁠
RSVP: 087777113338 / 022 20580055⁠⁠
Paskal Hyper Square R 1, Bandung.⁠⁠
⁠⁠