JW Marriott Hotel Surabaya opens its doors on the 21st & 22nd of January 2023 to welcome the auspicious year of the Water Rabbit. Guests are invited to reunite and celebrate with family and friends over dinner with signature set menus masterfully crafted by renowned Chef Li Kok Man accompanied by Barongsai and traditional Chinese shows. Share the joy and prosperity of the Lunar New Year to faraway relatives with exclusive Bountiful Fortune Hampers and selections of handmade Chinese delicacies available throughout the month of January. 
The year of the Water Rabbit is signified with hope, peace, and prosperity. The abundant Yin energy present during this year is perfect to revitalize and nurture relationships with family and friends.
Representing the hope and togetherness of the Water Rabbit, JW Marriott Hotel Surabaya has adorned its meeting rooms with the ever-flowing Yin energy of the ancient Wuzhen canal town using water ornaments and recreation of stone bridges. The enchanting decorations with deep blue colors and gold accents signifies the progressive flow of life and the strong familial bonds that have withstood throughout the passage of time. The captivating ambience of the Venice of the East is available for private Chinese New Year Dinner.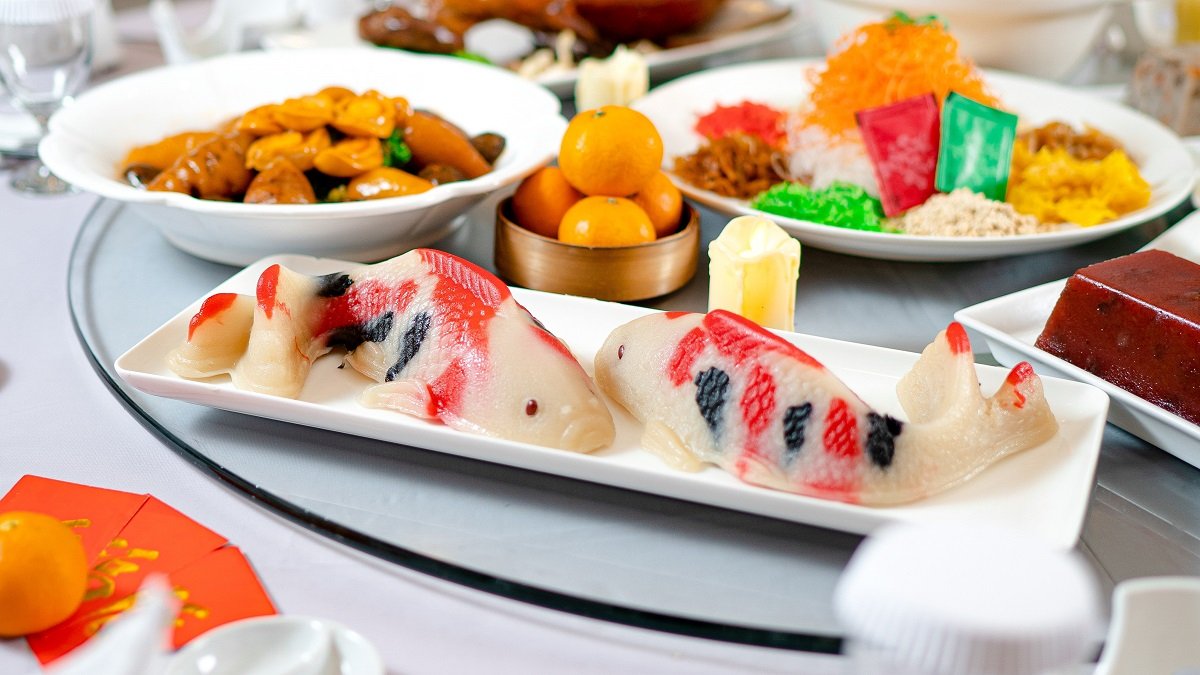 Highlighting the evening, Chef Li Kok Man masterfully prepared some of the finest traditional Chinese cuisines including the sacred 'Yu Sang', Buddha Jump Over The Wall, braised abalone, and steamed lobster.
"Yu Sang is a sacred Lunar New Year dish that signifies abundance of wealth and longevity. Family members will gather around the table and toss the Yu Sang as high as possible while uttering auspicious wishes for the year. I wholeheartedly prepared the Yu Sang with the hope of bringing prosperity and longevity for our guests' families." Said Chef Li Kok Man.
Chinese New Year Dinner is available to be enjoyed from IDR 13,888,000++ for a table for 10 (ten) persons. 
For guests who are looking to honor the holiday with friends and family, Pavilion Restaurant recommends Chinese New Year Buffet Dinner on 21st and 22nd of January. The wide variety of multi heritage menu highlighting both Chinese and Peranakan dishes are perfect for adventurous epicureans looking to share stories and celebrate the evening with culinary festivities. Indulge in the taste of Chinese Steam and Stew Fish, Chinese Wok dishes, Hainan Chicken Rice, and more assorted menu perfect to satisfy every discerning palate only at Pavilion Restaurant start from IDR 488.000++ per person.
The Lunar New Year festivity opens with artful Lion Dance and firecrackers in the lobby. As the dancers make their way to each of our outlets, be sure to catch some luck and good fortune for the year. Heightening the festivity, JW Marriott Surabaya has also prepared elegant Chinese Dance, harmonious melody of traditional Chinese instrument, angpao door prizes, fortune tellers, and a private photo booth to commemorate the memorable evening.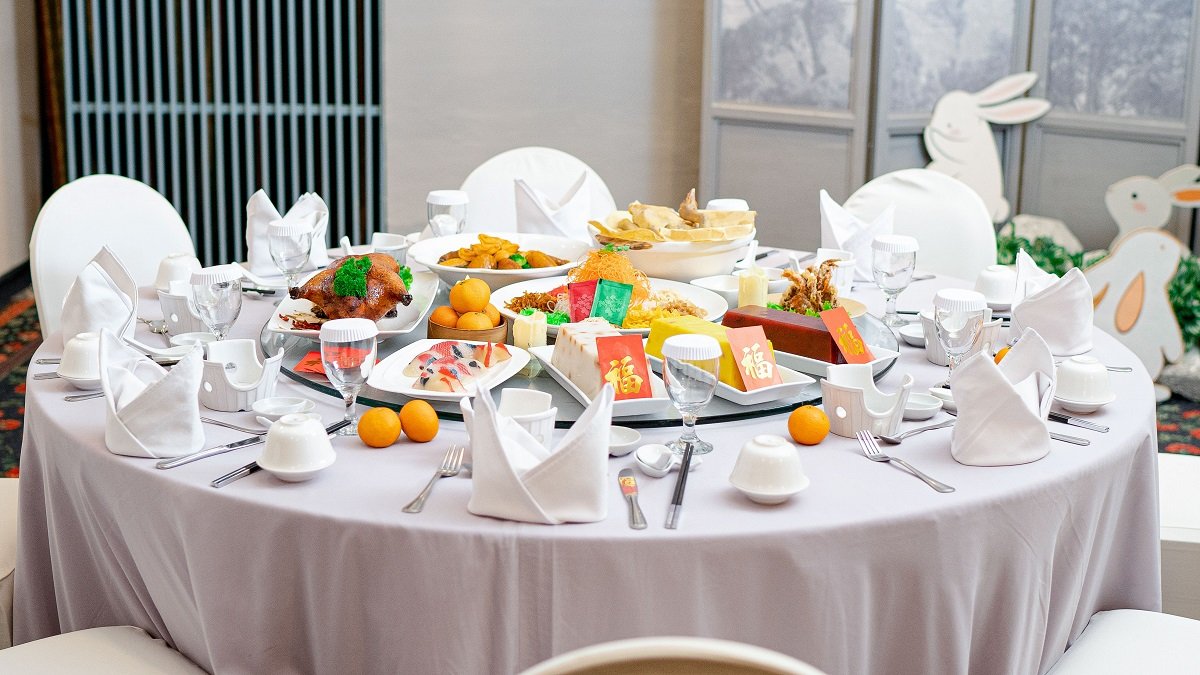 JW Marriott understands that no other place could unite families like home. Guests could celebrate and enjoy Chef Li Kok Man's masterful dishes at the comfort of their own house with Side Order Delivery which includes the sacred 'Yu Sang', scrumptious Koi Nian Gao, Chinese cakes selections, roasted duck, braised pork, and many more. Side Order Delivery starts from IDR 368,000++ while Nian Gao & Chinese cakes can be enjoyed from IDR 298,000++.
Cap Go Meh, initially a celebration reserved only for court members, are synonymous to welcoming good fortunes and warding off bad luck for the coming year. JW Marriott Hotel Surabaya invites guests to share this special evening with beloved family members and relatives over succulent dinner options consisting of 8 (eight) timeless Chinese dishes. Wealthiness, Longevity, and Fortune set menus are available to be enjoyed from the 22nd of January until 5th of February 2023 at Tang Palace Chinese Restaurant starting from IDR 6,888,000++.
Share the joy and prosperity of this Lunar New Year with Bountiful Fortune Hampers. JW Marriott's exclusive hampers are adorned in ivory, gold, and deep blue colors to capture the positive chi of the Water Rabbit elements. It is an unforgettable gift to wish for wealth and good health upon beloved family members and friends in the coming year. Select from 4 (four) hampers selections filled with various handmade delicacies by SBCo starting from IDR 658,000++. Enjoy an Early Bird discount of 20% for orders made prior to 15th of January 2023.
For further information, please visit our Chinese New Year booklet or contact our F&B Sales team at 031-5458888 or Whatsapp at 081132000308, or via email [email protected] or visit our website www.jwmarriottsurabaya.com 
JW MARRIOTT SURABAYA
Jl. Embong Malang 85-89 | Surabaya, Indonesia 60261
Tel 6231.545.8888