In this Year of the Water Rabbit, Shangri-La Surabaya is ready to welcome you into the 2023 Chinese New Year celebrations with a lobby area decorated with lanterns and beautiful angpao trees, it becomes a perfect place to capture memories with family and loved ones. Shangri-La Surabaya has also prepared various bountiful events for guests on January 21, 2023, to share luck and happiness.
Gala Dinner at the Grand Ballroom
Celebrate the coming year of the Water Rabbit with a Gala Dinner with your family and loved ones at the Grand Ballroom of Shangri-La Surabaya. Enjoy sumptuous set menu dishes while enjoying various kinds of performances, from Yee Shang Ceremony, Change Mask Act, God of Fortune, Live Band, Lion Dance, and Dragon Dance. Visitors will be spoiled with a lucky draw, for those who are lucky can win the grand prize with 24 carat gold totaling 16 grams. All the festivities for this Chinese New Year celebration can be ordered with prices starting from IDR 798,000++ per person.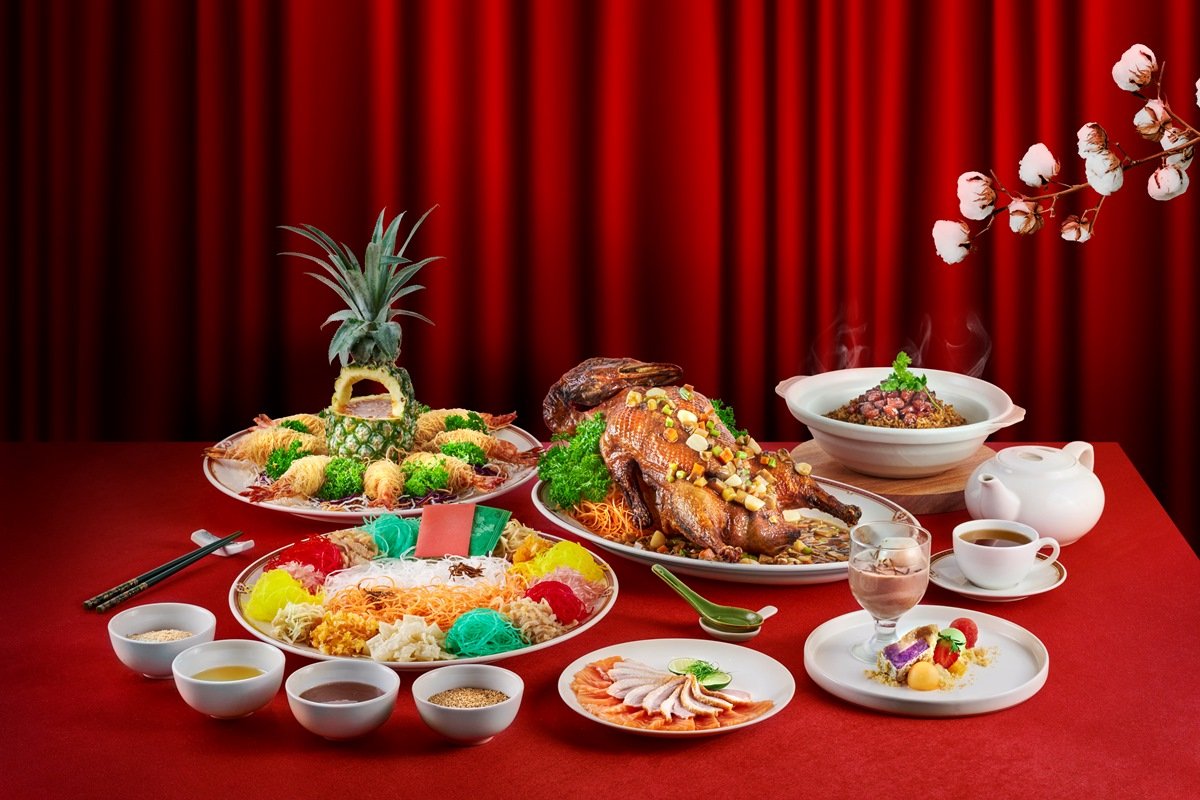 Reunion Dinner at Shangri-La
To celebrate the coming Chinese New Year, our culinary team has prepared various Reunion Dinner themed dishes with high taste, guests can enjoy many delicious dishes in the restaurants. Shang Palace, an iconic Chinese restaurant at Shangri-La Surabaya, serves a variety of Chinese set menus starting from IDR 988,000++ per person. While the Jamoo restaurant buffet, offers an "All You Can Eat" buffet meal with a variety of food & Chinese food with authentic flavors IDR. 498,000++ per person.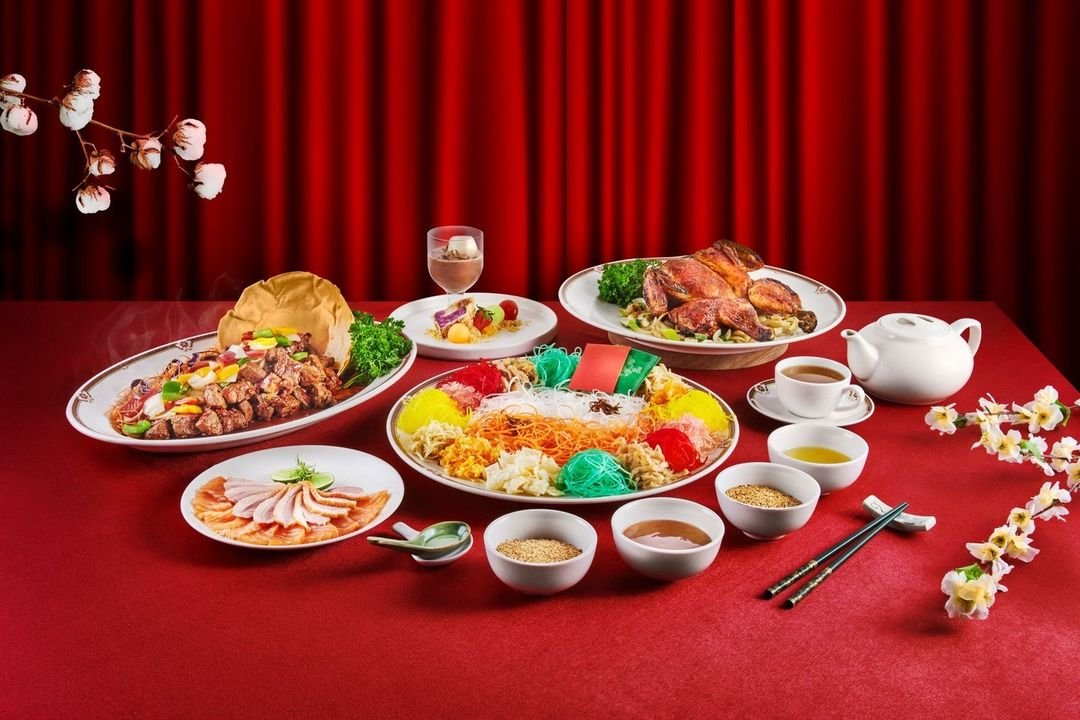 For takeaway, Shangri-La Surabaya also presents Kitchen Express as an option to celebrate the new year with delicious dishes from Shangri-La Surabaya to take home. It can also be an exclusive gift for friends, relatives and colleagues. Starting from Yee Shang Premium Salmon, Hong Kong Roasted Duck, Golden Nian Gao Rice Cake to Golden Ingot Pineapple Tart, there are various premium menus at Shangri-La Surabaya which can be ordered through FB Reservations or at www.shopshangri-la.com.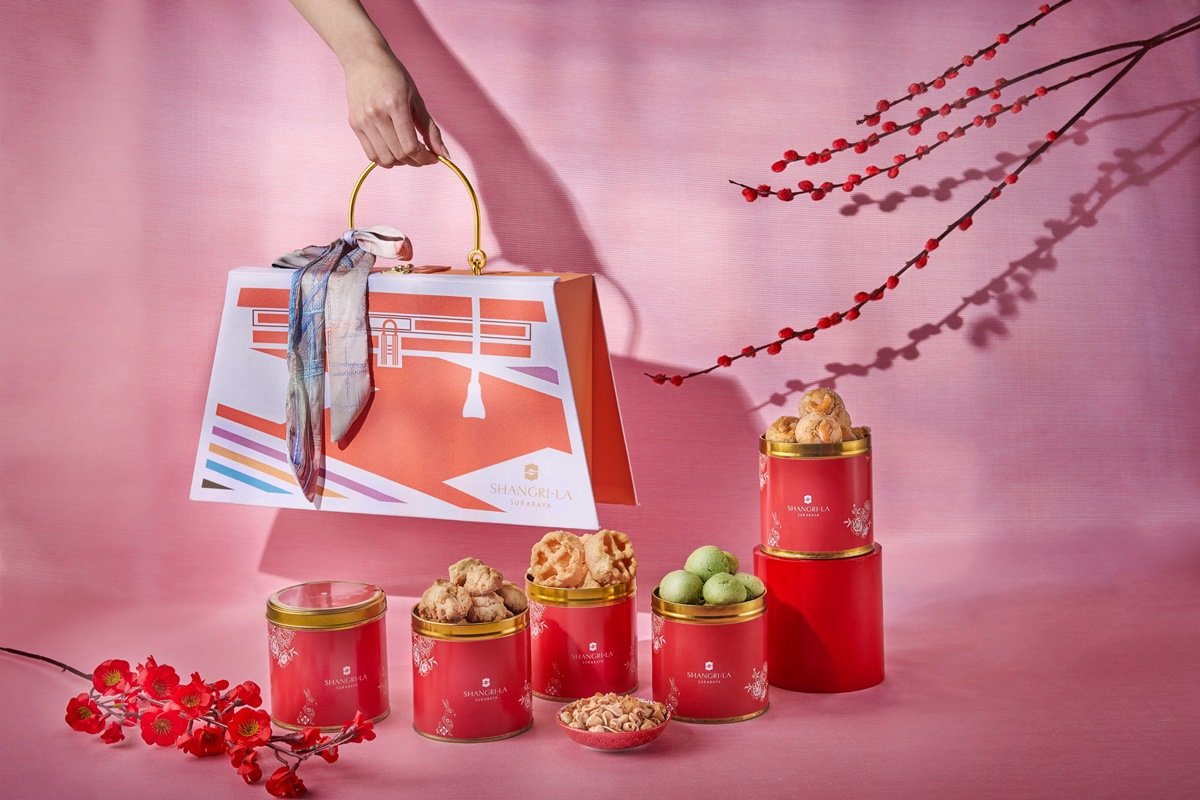 Welcoming the new year of the water rabbit, Shangri-La Surabaya offers a special collection of hampers. This year, Shangri-La Surabaya offers 3 (three) kinds of hampers, namely Silk, Blossom and Peony. This Chinese New Year Hampers Collection can be ordered starting from IDR 728,000+.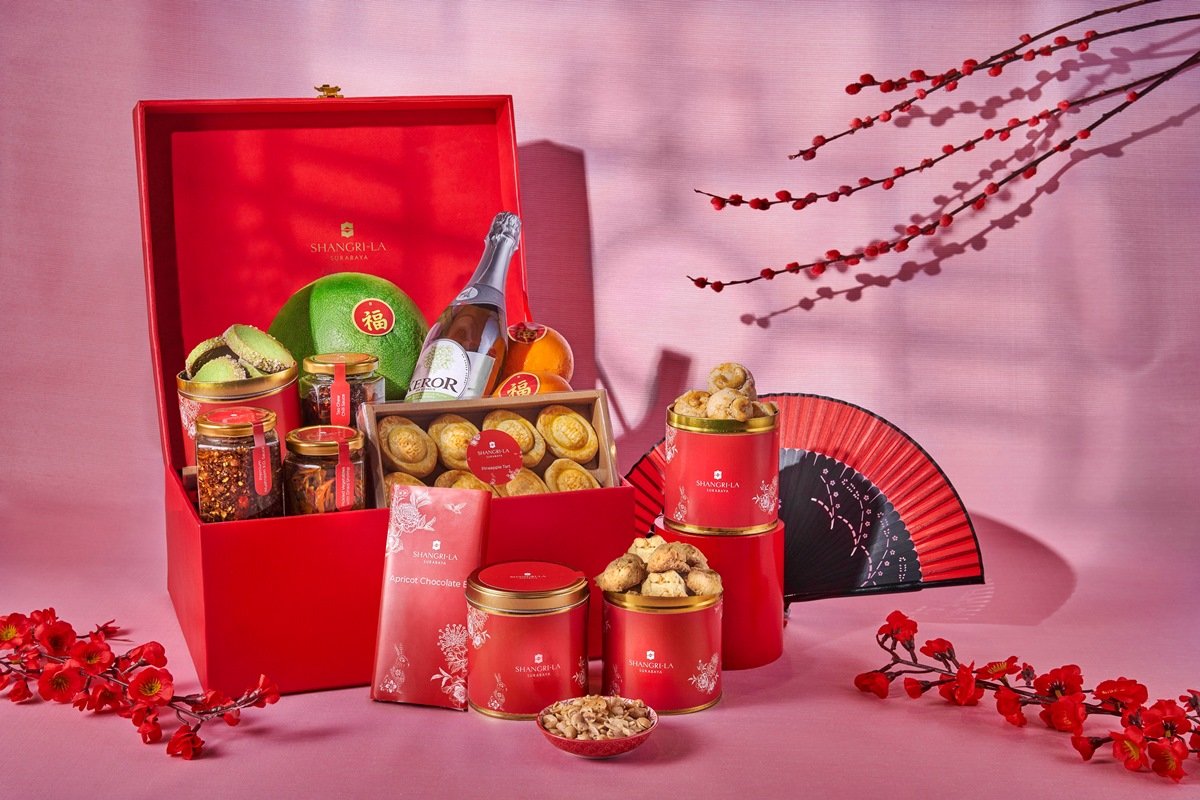 Angpao Flash Sale
Shangri-La Surabaya also shares happiness by holding an Angpao Flash Sale for the period January 20-27 2023 with special prices starting from IDR 350,000 nett can enjoy a hotel credit of IDR 500,000 nett, or IDR 650,000 nett to be able to enjoy a hotel credit of IDR 1,000,000 nett. Get this special promo at www.shopshangri-la.com and this hotel credit can be used as payment for rooms, restaurants and spa treatments.
 
Enjoyable Vacation at Shangri-La Surabaya
During the festive season in January and to welcome the 28th anniversary of Shangri-La Surabaya, Shangri-La Surabaya also offers Anniversary packages for guests staying starting from IDR 1,028,000++ per room per night, including breakfast at Jamoo restaurant. In addition, guests can enjoy many staycation benefits such as a 28% discount on restaurants, spa and laundry.
"Chinese New Year is one of the most anticipated celebrations. This year, Shangri-La Surabaya has various special offers ranging from Gala Dinners and Reunion Dinners at restaurants. This is the right time to celebrate Chinese New Year. Let's welcome Chinese New Year Water Rabbit with dinner at Shangri-La Surabaya," said Moshi Perera, General Manager of Shangri-La Surabaya.
Jl. May. Jend. Sungkono 120, Surabaya 60256 Indonesia
Phone: (62 31) 6003 8888