Shangri-La Jakarta invites guests to observe and celebrate the  Holy Month of Ramadan from 21 March to 22 April 2023. This year, the hotel will  feature the Moroccan charm and character, setting the tone for a unique and  unforgettable experience. 
A gorgeous, enormous chocolate mosque will greet guests upon arrival, and the hotel  will be decorated with soothingly neutral colours of the desert, such as sand, taupe,  beige, shades of white and gold, gleaming in the bright Saharan sunshine. Guests will be  charmed, as they pass by the entrance to SATOO from the escalator, by a lovely  Moroccan ornament and another attractive display and design depicting the comfortable atmosphere of a Moroccan lounge. Beautiful Moroccan ornaments will  further improve the ambiance and add to the jovial Ramadan mood.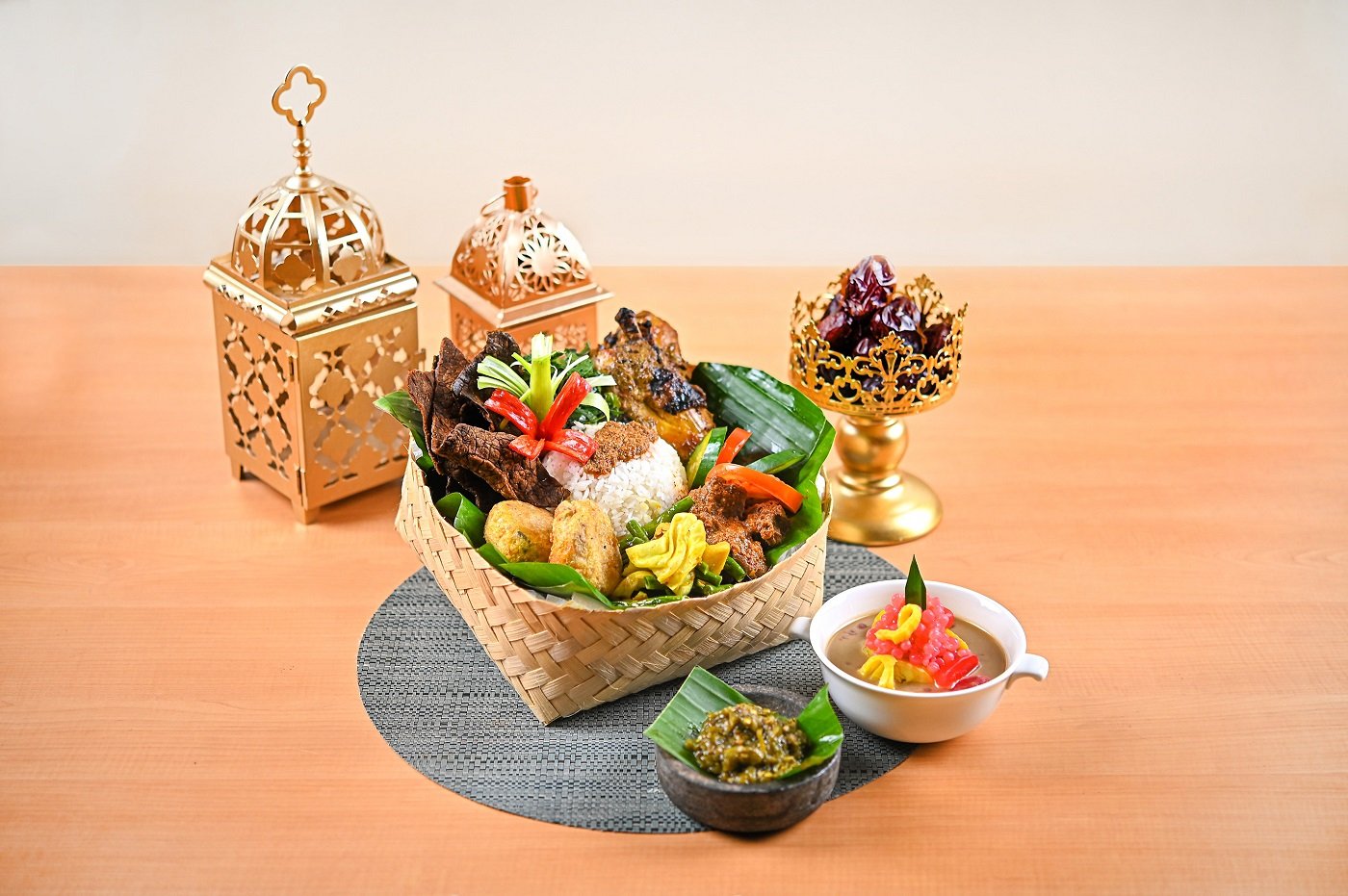 With the arrival of that blessed time of the year, a myriad of culinary wonders awaits at  SATOO. The restaurant will be offering a wide range of curated menus, blending local,  Asian, Western, and Eastern cuisine, served with an original and contemporary twist of  flavours. The menu will feature Arabic delights such as Moroccan Lamb Ouzie, whole  Hammour Fish with spicy Harra Sauce, and an Arabic Spiced Mixed Grill, as well as  Indonesian specialties like Buffalo Satay, Maranggi Satay, and Sumatran cuisine with  modern twists such as Mie Aceh Wagyu, Tekwan Lobster, and Gulai Turkey, along with  classical street food such as Kue Cubit, Kue Pukis, and many more. To complete the  experience, guests can indulge in sweet desserts inspired by traditional and Middle  Eastern styles. 
Breakfast with generous assortment of takjil favourites, featuring local and Middle  Eastern flavours, at the SATOO Iftar buffet, available daily, starting from IDR 508,000++  per person. During the breaking of their fast, guests can also enjoy high-quality tea and  coffee blends at the Lobby Lounge, where they can savour the exclusive Sunset High Tea  with sweet and savoury finger snacks, available every day at IDR 250,000++ per person.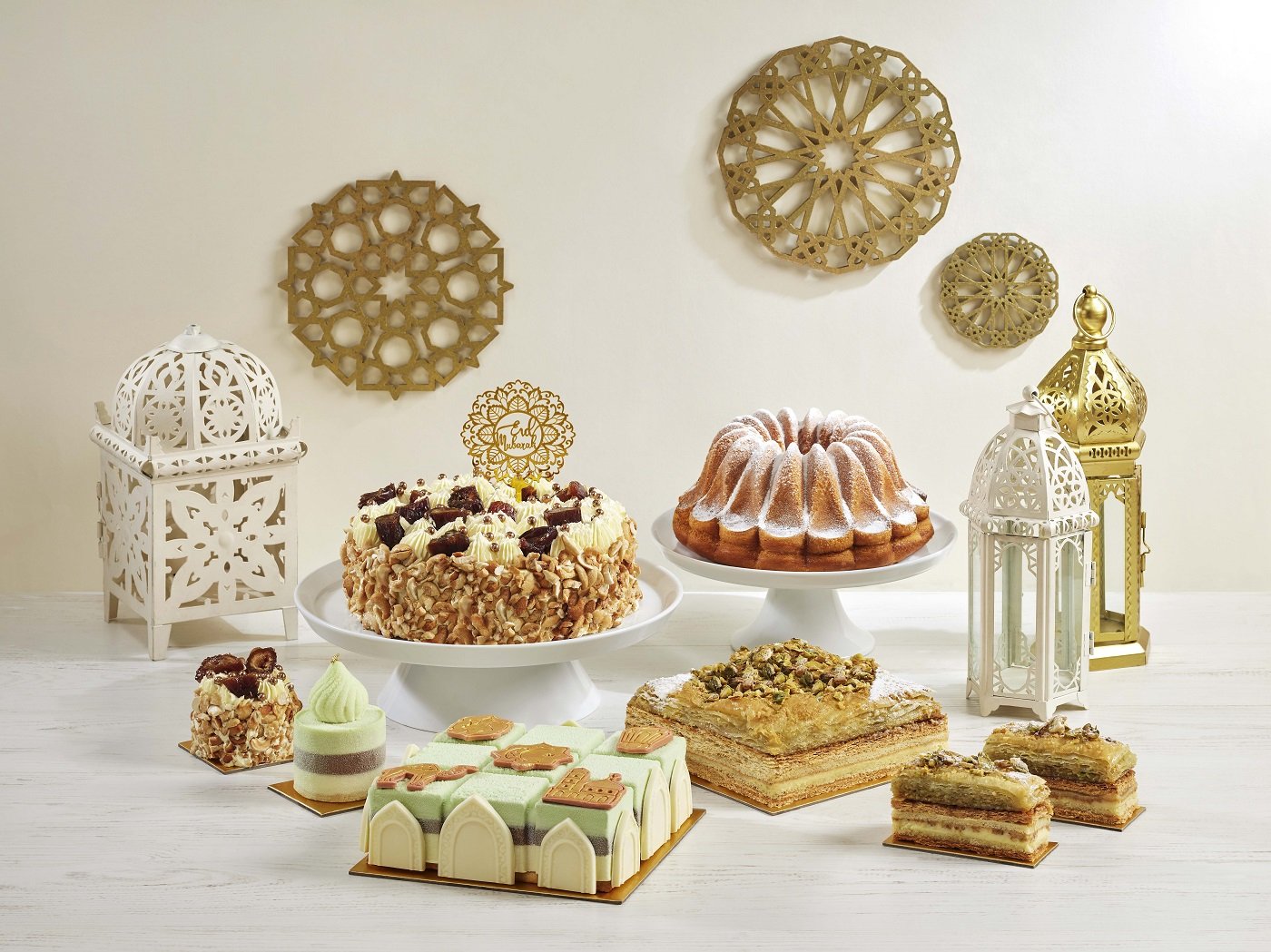 Share your thoughtful gestures with our gorgeous Ramadan hampers presented in  warm Saharan shades of white. The hampers come in Regular and Premium options,  featuring various treats such as Khalida Hampers, Karima Hampers, Nada Hampers,  Najwa Hampers, Nahla Hampers, Saeda Hampers, Safaa Hampers, Fadwa Hampers, and  Faiza Hampers, with prices ranging from IDR 850,000+ to IDR 3,700,000+. 
Guests can also indulge in retail products from cookies to cakes at SATOO Deli, made  with top-notch ingredients such as the famous Sultan Nastar, Kastangel, Putri Salju,  Sagoo Keju, assorted Praline and Nuts, Es Doger Cake, Marmer Tape Cake, Sultan  Gateux, and more, with prices starting from IDR 65,000+. For Suhoor, guests can enjoy Indonesia favourites in the comfort of their room, with  prices starting from IDR 288,000++. 

This celebration will continue until Eid Al-Fitr on 21 and 22 April 2023 at SATOO. The  restaurant's culinary team has created a popular Eid Al-Fitr feast featuring traditional  tastes of Ketupat Sayur, Chicken Opor, Beef Rendang and more, with prices starting  from IDR 508,000++ per person. 
The Rantang takeaway is an excellent option for guests who wish to celebrate Eid Al-Fitr  and enjoy breaking their fasts in the comfort and convenience of their homes. From  individual portions in Besek style to Bacakan style that are ideal for sharing with up to four (4) persons, with prices starting from IDR 290,000+, our professionals have  prepared a variety of selections that can satisfy guest's taste buds.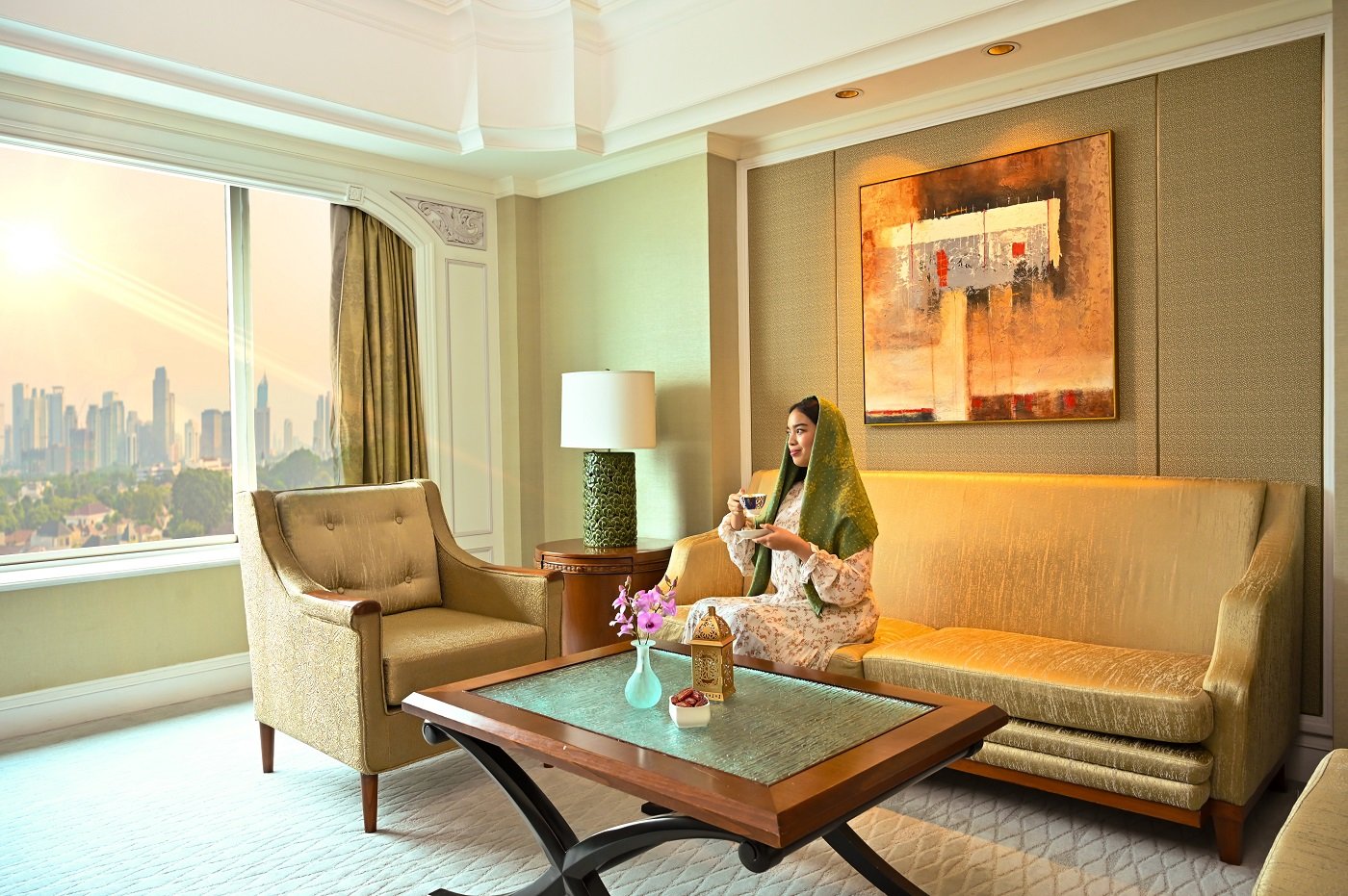 Enjoy the Eid-al Fitr holiday with your family and create fond memories. Take  advantage of our special room promotion by booking between 1 and 30 April 2023.  Prices start from IDR 3,650,000 net/room/night, which includes breakfast and dinner for  two people. 
With its magnificent décor, exquisite hampers, and decadent cuisine, Shangri-La Jakarta  is glad to offer guests a range of splendours and joy, packed with blessings throughout  this holy month. 
For more information and to make reservations, guests may call +6221 2922 9999, visit  https://linktr.ee/shangrilajkt or access the website at http://www.shangri la.com/jakarta/ . 
Shangri-La Jakarta
Kota BNI. Jl. Jend. Sudirman Kav. 1, Jakarta 10220, Indonesia
Shangri-La.com
T. +62 21 2922 9999