Welcome the holy month and celebrate the spirit of Ramadan at DoubleTree by Hilton Jakarta – Diponegoro. Embrace togetherness, spread blessings and experience unforgettable dining with family and loved ones alongside a wonderful array of sumptuous Indonesian cuisines and delightful Ramadan treats.
Rupa Rasa, A Hilton Chefs Collaboration 
Have a unique Iftar session and discover the finest flavours of Nusantara at OPEN} Restaurant. Bringing some of the most talented chefs from four Hilton hotels in Indonesia – namely Conrad Bali, Hilton Bandung, DoubleTree by Hilton Jakarta – Diponegoro and DoubleTree by Hilton Surabaya – the restaurant showcases enticing local delicacies with authentic recipes. Savour lavish buffet spread across Jakarta, East Java, Bali and West Java with various selections of highlighted dishes personally prepared by each chef every week throughout Ramadan. Complete the meal with a wide range of traditional takjil and fresh cuts of Asian favourite fruits, Durian, available from 7 to 8 PM. With lively ambience extending to the refreshing lagoon swimming pool, the gourmet night is priced at IDR 568,000++ per person, available during the month of Ramadan.
Jakarta
Start the first week of Iftar with an assortment of succulent meals from the capital city by DoubleTree by Hilton Jakarta – Diponegoro. Taste the appetizing Soto Betawi, the unique Kerak Telor, the flavorful Nasi Ulam, Gabus Pucung and many more, specially curated by the hotel's chef, Andri Setiawan. As someone with a passion for cooking, Chef Andri started his culinary journey since the early days of high school. He explored his thirteen years of experience in numerous kitchens of five-star hotels and restaurants across Jakarta as well as Abu Dhabi, before escalating his career as the Junior Sous Chef at DoubleTree by Hilton Jakarta. Hardworking and a fast learner, he delivers to the table his culinary knowledge and is further sharpening his expertise in Western and Asian cuisines. His skills awarded him with a number of achievements, including as the Bronze Medal Winner in La Cuisine Competition 2022 at SIAL Canada and a third place in Hilton F&B Masters South East Asia 2017 in Culinary Challenge. Enjoy Chef Andri's dishes and watch him in action on 22 – 26 March and 17 – 22 April 2023.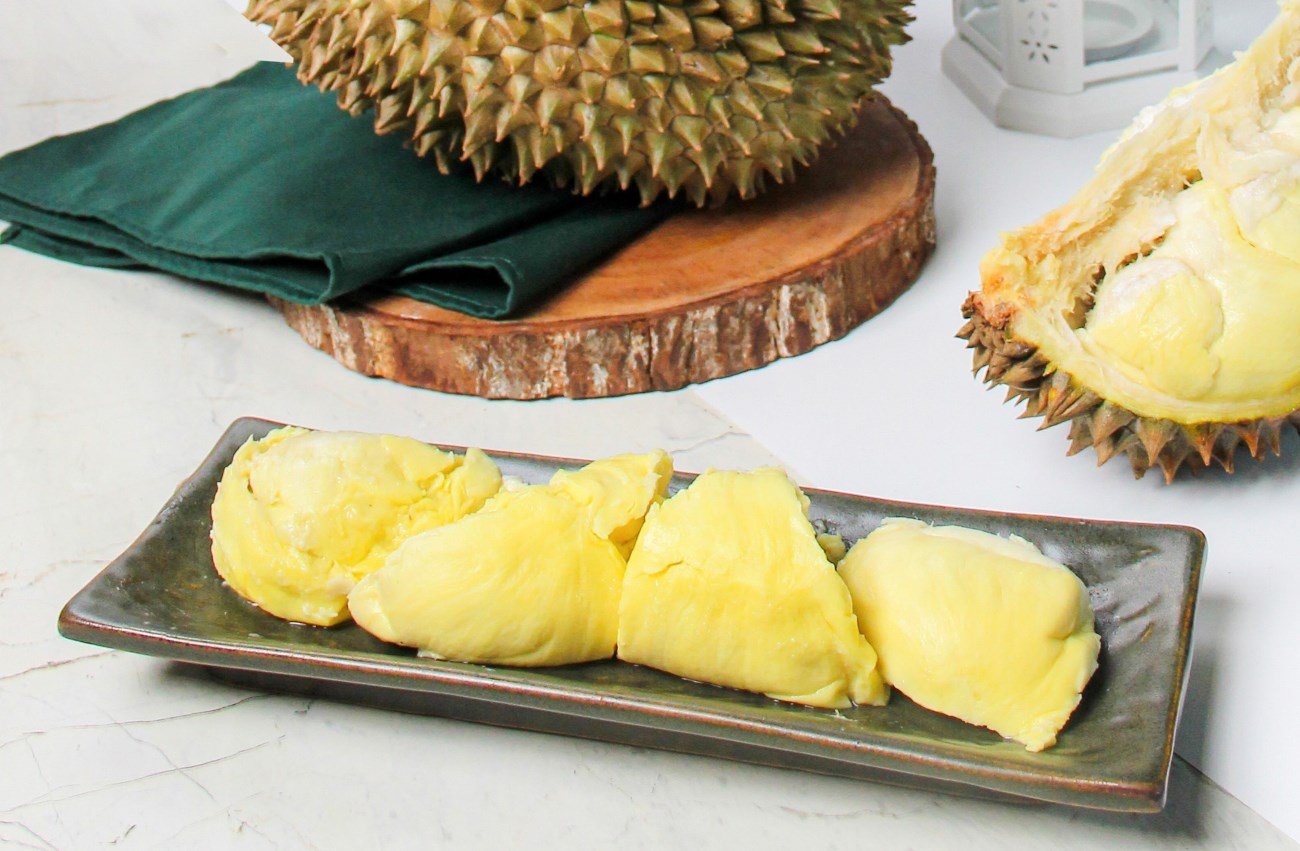 East Java
Turn to the east and break the fast with delectable East Java cooking by DoubleTree by Hilton Surabaya. The hotel's chef, Shandi Wiratama, presents Surabaya's speciality, Rujak Cingur, the popular Rawon, Lontong Kikil and Bubur Madura to close the meal. Born in South Sulawesi, Chef Shandi's culinary expertise covers an array of elements in Indonesian cuisine. He started his career in 2015, with a wide experience across diverse industries in hospitality and travel before settling down as Chef de Partie at DoubleTree by Hilton Surabaya. Enjoy Chef Shandi's dishes and watch him in action on 27 March – 2 April 2023.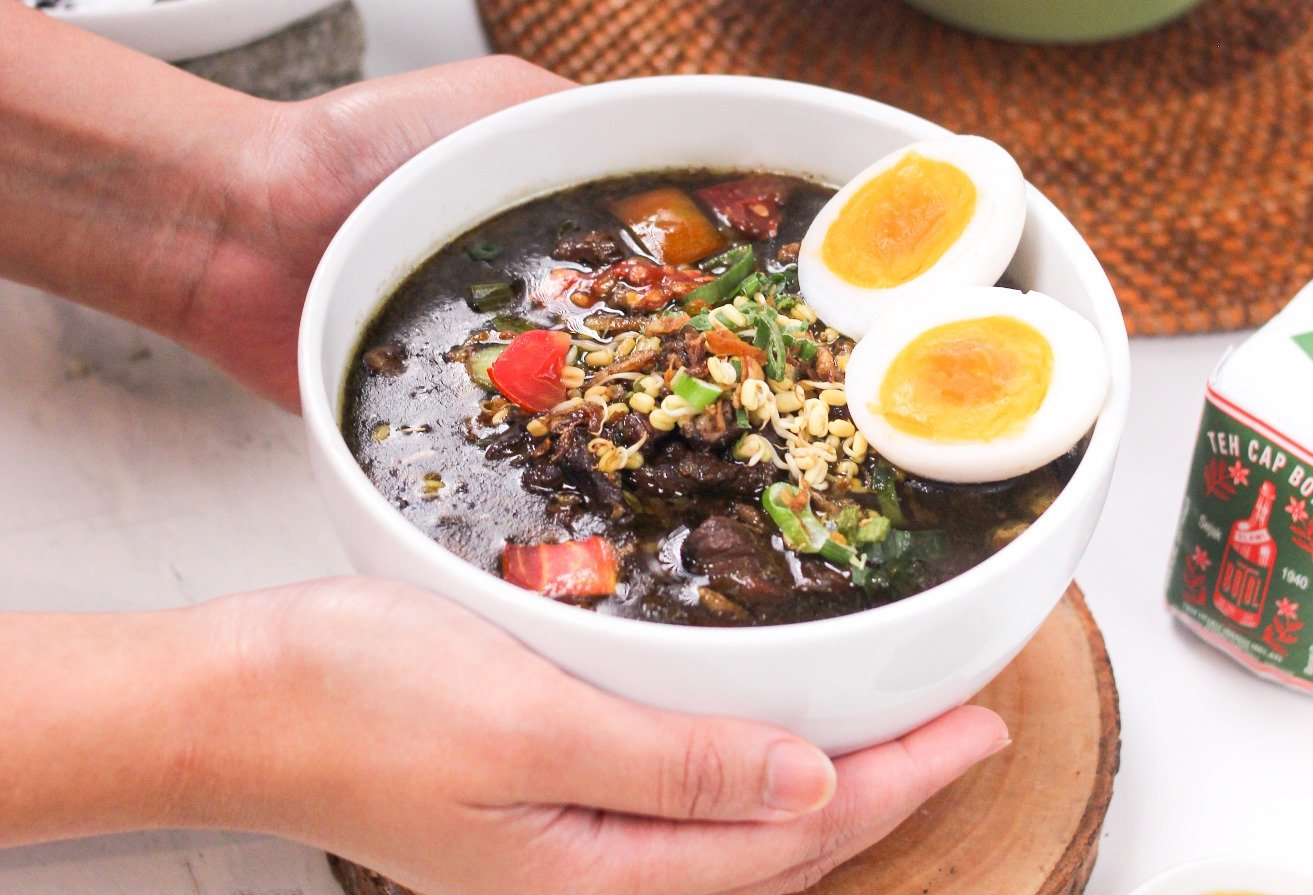 Bali
Continue the Iftar journey further to the Island of the Gods. Chef Ketut Sudarsana from Conrad Bali prepares a range of Balinese highlights, including the iconic Bebek Betutu, Lawar Bebek, Tipat Cantok and the tasty Gurita Suna Cekuh. Having been born and raised in Bali, Chef Ketut has over fifteen years of experience under his belt with a diverse resume comprising of various resorts and restaurants in Bali, as well as an international portfolio at a cruise line. He joined Conrad Bali in 2018 as Sous Chef, bringing his culinary expertise on authentic Balinese menu and emphasizing the exquisite local tastes at the dining table. He was awarded as a third winner in Hilton F&B Masters South East Asia 2019, Hotel Level. Enjoy Chef Ketut's dishes and watch him in action on 3 – 9 April 2023.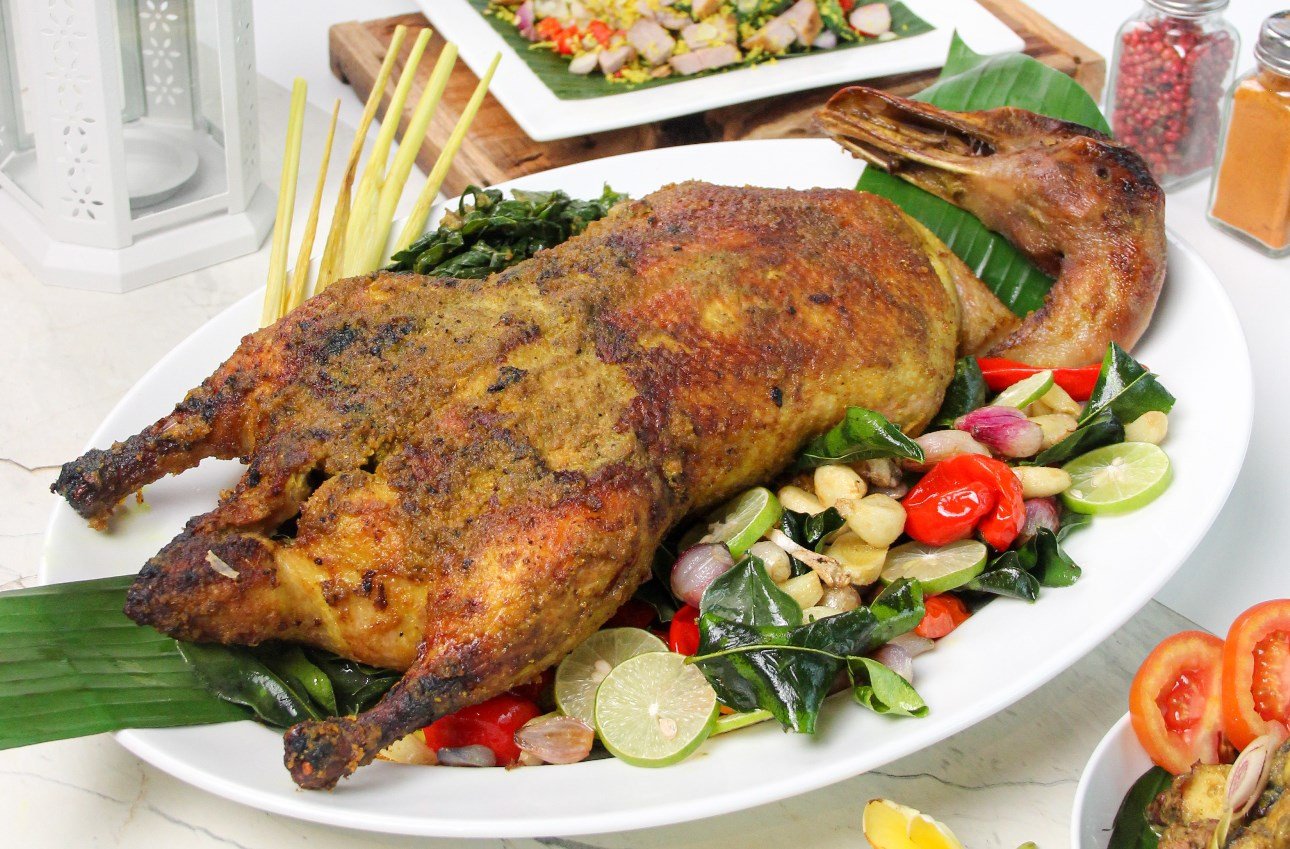 West Java
Towards the end of Ramadan, satisfy the appetite with delicious cuisines from West Java. From the warm Mie Kocok Bandung to Kupat Tahu Padalarang and Empal Gentong, complete with the sweetness from Es Goyobod Kelapa Muda – a variety of scrumptious dishes has been created by Hilton Bandung's chef, Asep Ramdani. Also known as Gegep, the chef explores his culinary adventure in different restaurants and hotels before joining Hilton Bandung. Here, he further develops his career and becomes a Sous Chef – delivering fresh creations with local ingredients to please any palate. With his skills, he also received a recognition as first place in the Hilton F&B Masters South East Asia 2018, Hotel Level. Enjoy Chef Gegep's dishes and watch him in action on 10 – 16 April 2023.
For those who are looking for a more peaceful setting can opt for an Iftar dining experience at Sea Grain Restaurant & Bar. Indulge in the rich selection of cuisines across Indonesia, complete with a splendid corner offering diverse takjil, dates and refreshment options. Immerse in the striking night view of the Jakarta skyline and enjoy the cosy ambience with acoustic live music every Saturday. Available during the month of Ramadan, priced at IDR 468,000++ per person.
Ramadan Hamper
Spread happiness with loved ones and bring them closer with Ramadan Hamper. Featuring favourite local treats, including Nastar, Kastengel, Almond Cookies and a special jar of honey-covered dates, this bundle of delights is the perfect heartfelt gift to share. Exclusive room or buffet vouchers are also available to add and elevate the package.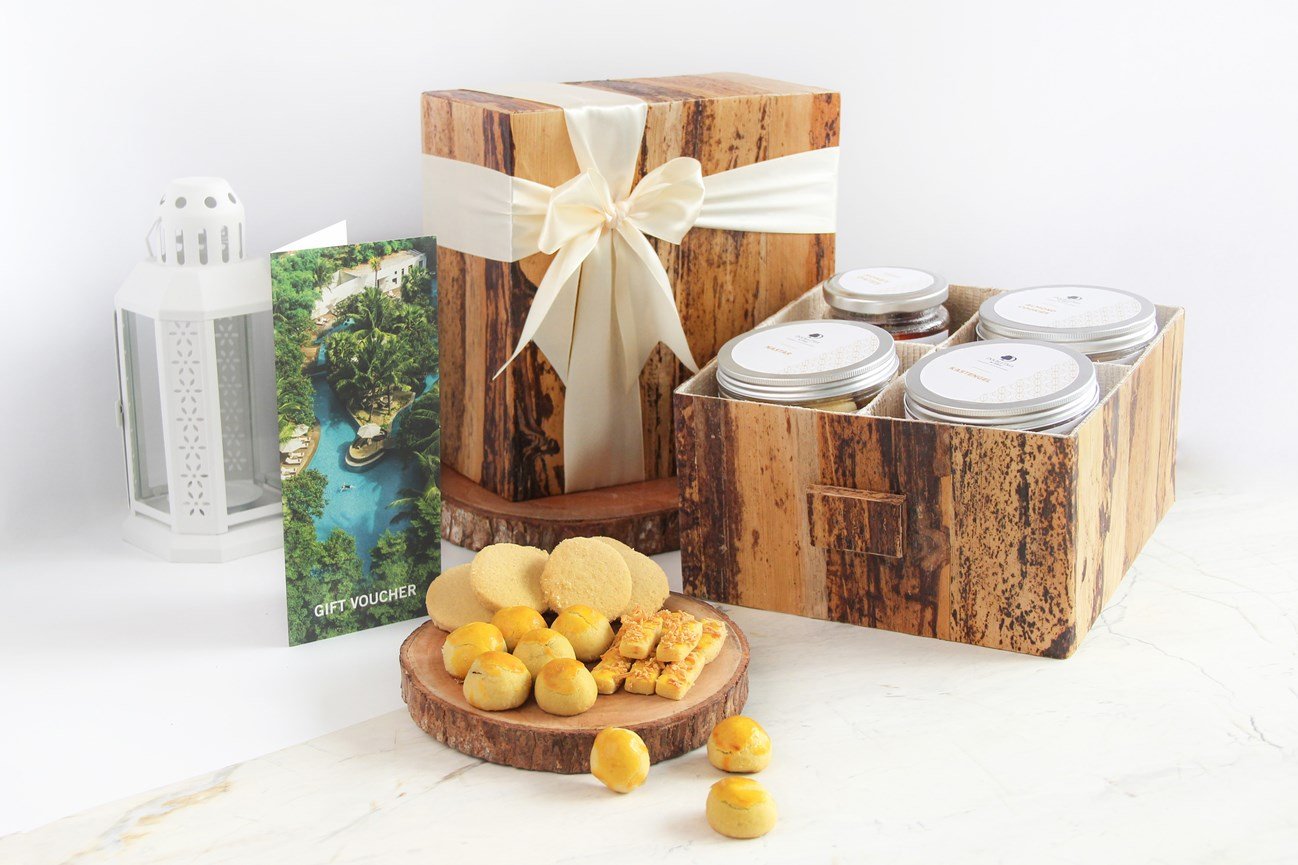 Furthermore, the box itself is made out of sustainable material – locally-sourced banana fronds are used to create natural patterns, giving each box its own uniqueness as a one-of-a-kind gift. A nice white ribbon completes the look to represent purity in this holy month. This special hamper is available throughout Ramadan starting from IDR 680,000++.
This blessed Ramadan, cherish every moment and create meaningful memories with DoubleTree by Hilton Jakarta – Diponegoro. Enjoy up to 25% OFF on all dining offers for Hilton Honors members. Reserve now by calling +62 (0) 21 2985 7000 or email [email protected].
Jl Pegangsaan Timur No.17, Jakarta, 10310, Indonesia
Phone: +62 21 29857000