The Sultan Hotel & Residence Jakarta humbly presents your nostalgic childhood dishes & international most-favorite meals for break the fast in the serene and calm by-the-pool surroundings as they have "Kampoeng Ramadan" in Kudus Hall. From nasi kebuli, lamb & chicken kebab, assorted gorengan, nusantara satay, siomay, batagor, gulai tikungan "gultik" to the famous street stall sate taichan, bakso urat and martabak telur are available to spoil your taste bud. From the appetizer array, you may taste tahu gejrot, asinan Jakarta and lawar Bali. Do not forget to mention there are also jajanan pasar & es campur to complete your dinner as dessert. While from international selection, you will have Japanese teppanyaki & ramen, sushi-maki, Singaporean laksa and of course best-selling pizza & pasta from the well-known Pizzeria. This all-eat-you-can Iftar buffet is for only IDR 488.000 nett / person.
For those who want to break the fasting at home but don't want have a messy kitchen, The Sultan Hotel & Residence also offers "Hantaran Berbuka Puasa" where you can have a box of meal for 3-4 people with Indonesian home-cooked menu like sambal goreng kentang, opor ayam, sayur labu, tempe & tahu bacem and paru goreng. This hampers is only IDR 450.000 nett / package.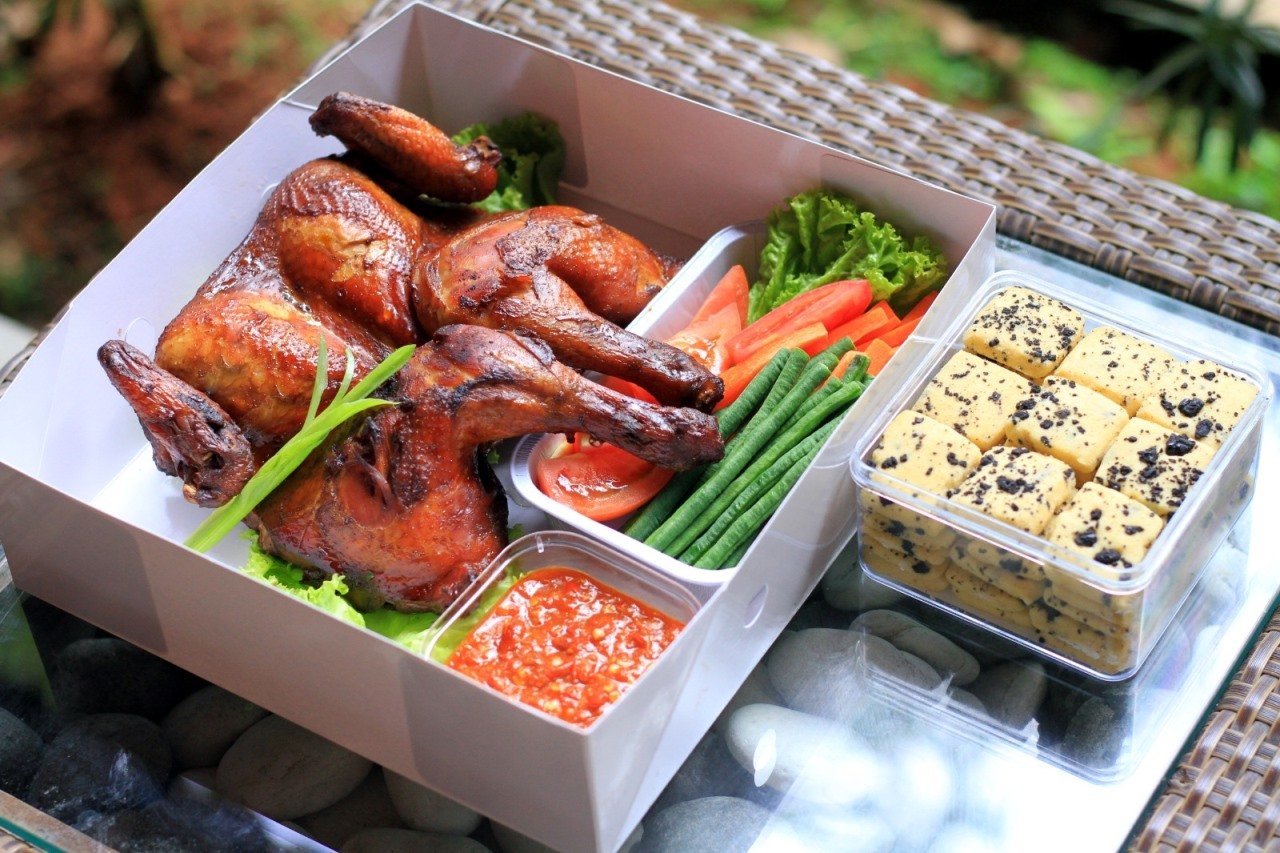 Talking about hampers, it wouldn't be completed if The Sultan Hotel & Residence does not have an epic collaboration with their long-time partner, Alleira Batik Group. Ramadan hampers will be sold in 2 kinds of types. Small box has 4 jars of cookies with a beautiful scarf from Batik Kami will be sold IDR 800.000 nett / box. While the big box has 6 jars of cookies with scarf and a can of Indonesian premium tea from GAIA tea. The big box price is only IDR 1.200.000 nett / box.
Staycation during Ramadan and experience sahoor at the hotel is also something you can do to have different activities in the fasting month. Room rate starts from IDR 1.250.000 nett / room / night (sahoor included) and IDR 1.850.000 nett / room / night (sahoor + iftar included) in the Deluxe room.
Guest also will receive other Ramadan surprises such as a complimentary in-room minibar, 10% discount for F&B outlets and room service (non-alcohol), 20% discount for breakfasting buffet in Kudus Hall and 20% discount for 2-night stay.
For corporate accounts who plan to arrange meeting during Ramadan & having iftar together right after that, The Sultan Hotel & Residence Jakarta have a special package for you. Half-day meeting package rate starts from IDR 470.000 nett / person with the benefit to convert dining-in meals to take away box with a jar or most-favorite Lebaran cookie & 1 whole roasted chicken or whole beef wellington completed with side dishes.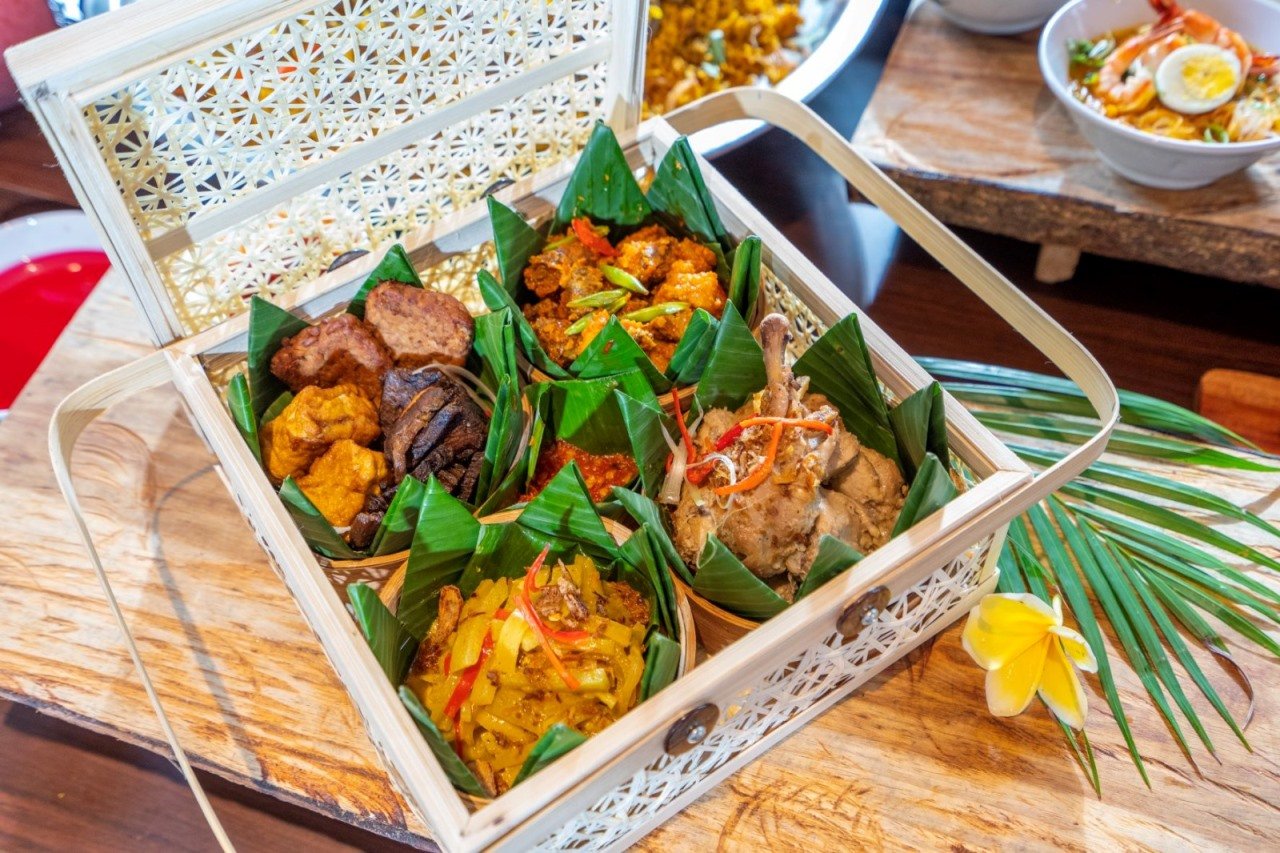 Last but not least, try the thirst-quenching kurma smoothies for breaking your fast which has dates, yoghurt, fresh milk and vanilla ice cream. This fulfilling yet refreshing drink is only IDR 98.000 nett / glass in Lagoon Lounge. For further Info and booking, please contact [email protected] or WhatsApp at 0851-7317-9867 for the room package and WhatsApp at 0811-1220-531 for the restaurant.
Jl. Gatot Subroto, Jakarta 10002, Indonesia
Phone: (62-21) 5703600
www.sultanjakarta.com