One of the most significant months for Muslims worldwide every year is Ramadhan, which is more popularly known as a month of fasting. A ritual so integral to their way of life, Muslims all over the world have their own unique way of observing Ramadhan, even though its fundamental rites are the same everywhere.
In Indonesia, Ramadhan is the perfect time to enjoy the country's rich and diverse culinary treasures. Communities all over the archipelago celebrate Ramadhan and Idul Fitri by cooking their best dishes and sharing them not only with their family members but also with their friends and neighbours.
To facilitate this incredible ritual, award-winning InterContinental Jakarta Pondok Indah has prepared an extensive range of elite treats for affluent guests to celebrate Ramadhan and Idul Fitri the InterContinental way.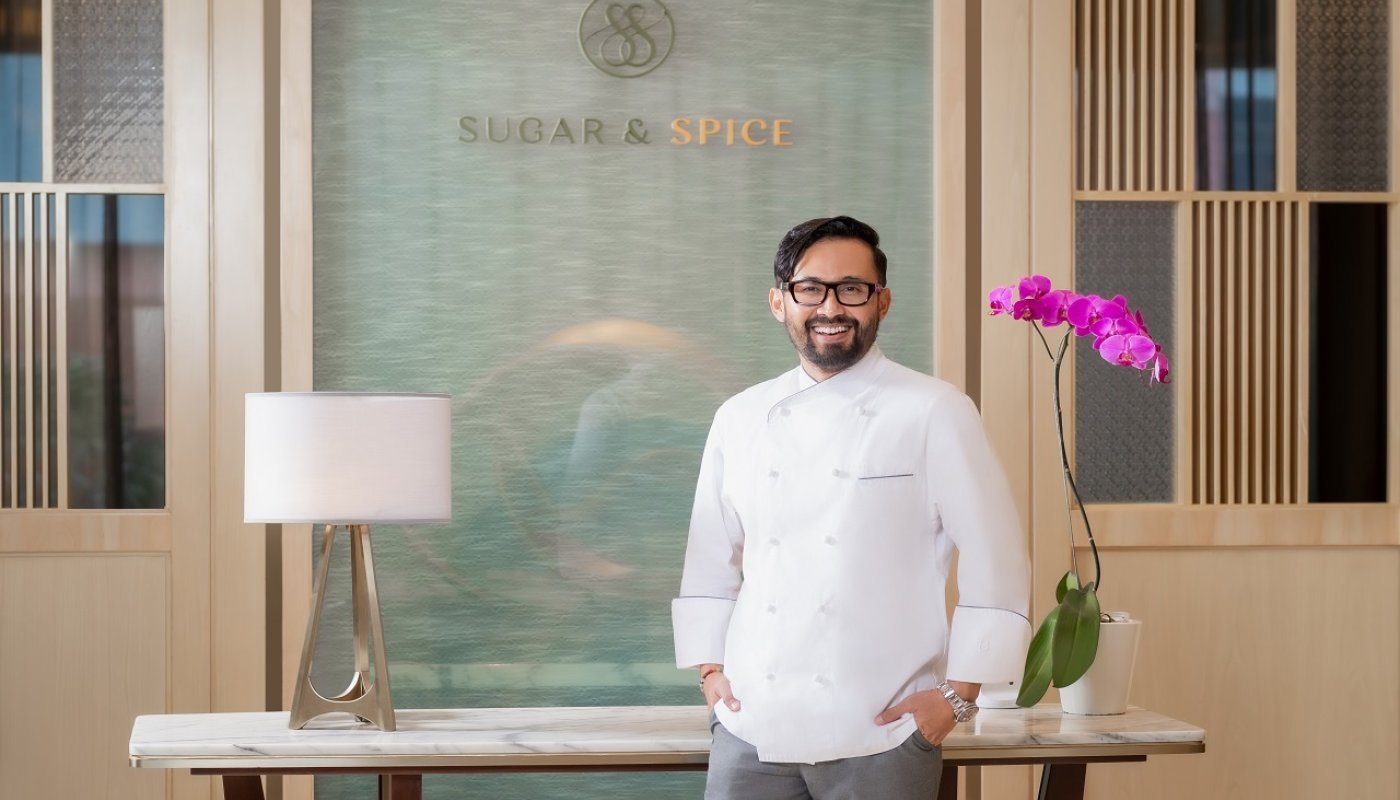 Two renowned Indonesian designers, Rinaldy Yunardi and Nefianto Setiono, the hotel's illustrious Artists-in-Residence for 2022-2023, are back to transform the hotel into a beautiful wonderland fitting for a blissful celebration.
The founder of the famous Nefi Décor, social event and wedding designer extraordinaire Nefianto Setiono is, once again, going to make the hotel's Lobby Level – including the boutique cake shop – adorn with classy and serene decorations to welcome Ramadhan and celebrate Idul Fitri.
Meanwhile, the renowned Rinaldy Yunardi, a superstar of Indonesia's fashion design world – whose sensational creations have been worn by international megastars such as Lady Gaga, Madonna, Katy Perry, Dita Von Teese, Nicki Minaj, Ayumi Hamasaki, Aaron Kwok, and many more – is releasing the third and final version of this trilogy of limited edition luxury gifts, exclusively for the hotel called the Royale Hamper.
The Royale Hamper
InterContinental Jakarta Pondok Indah is Jakarta's capital of amazing gifts and this celebrated tradition continues for Ramadhan and Idul Fitri.
The champion of designer Rinaldy Yunardi's third edition and final Royale Hampers – which was inspired by a superb abstract painting that towers the hotel's lobby, Haryanto's 'Bletuk' Gunawan's "Stand By Me" – is a majestic heart adorned with ubiquitous emerald stones. This mesmerising heart sparkles eternally and its enduring rays of love have been inspired by the iconic palm leaf weaving that is used to wrap ketupat - an icon of Indonesian cuisine - in rose gold copper.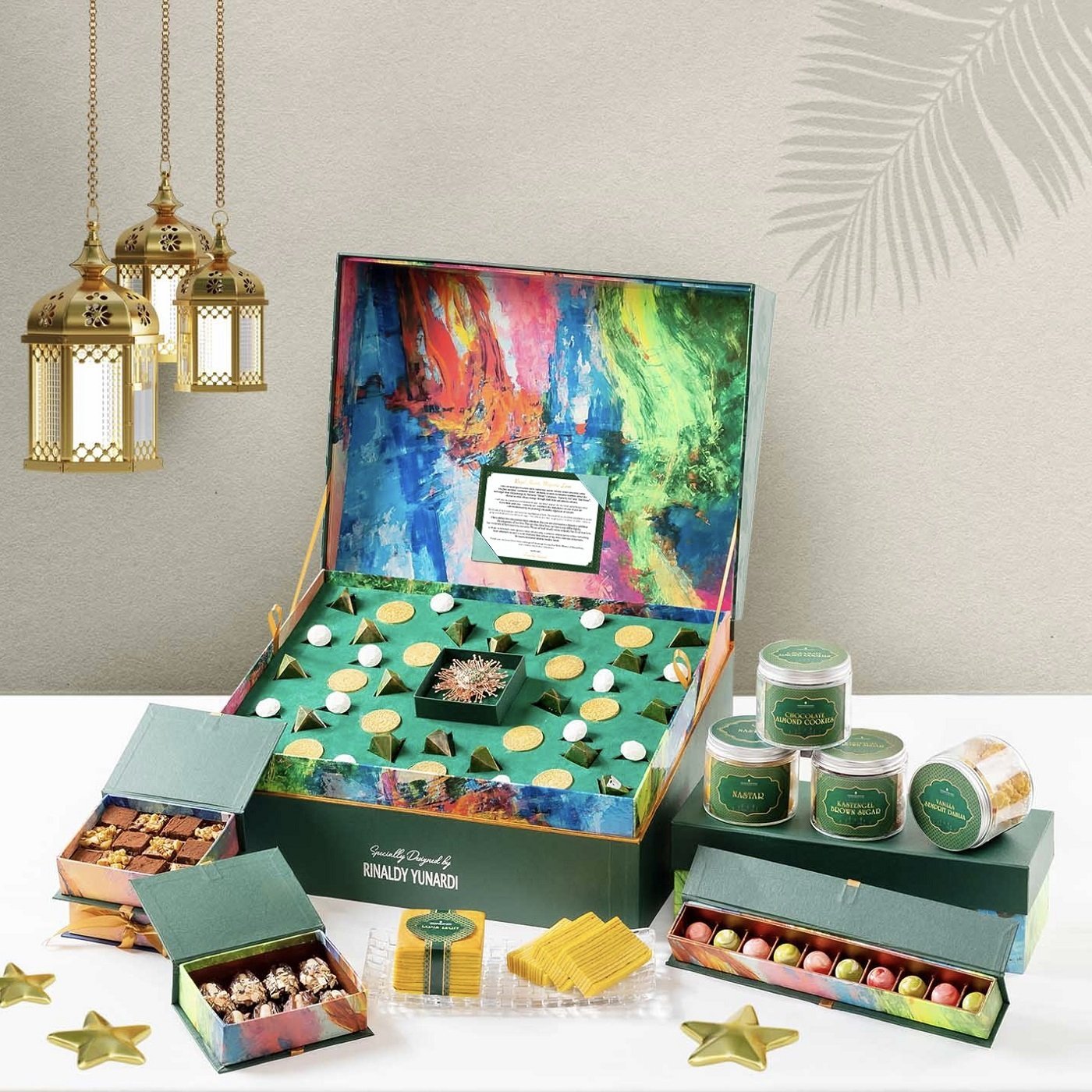 This noblest of gifts is priced at IDR 6,988,000++ per Royale Hamper treasure chest including "The Heart" iconic brooch designed by Rinaldy Yunardi. Only 30 treasure chests will be available for this year's Ramadhan and Idul Fitri version. Each of these treasure chests will also include delicious premium treats such as chocolate-dipped Medjol dates, three selection of artisanal cakes, and many more.
In addition to the limited-edition Royale Hampers, InterContinental Jakarta Pondok Indah has also prepared many other elegant gifts such as the Diamond Hamper (IDR 3,988,000++), the Platinum Hamper (IDR 2,188,000++), the one-of-a-kind Classic Opera Cake (IDR 688,000++), the ever popular Red Velvet and Lapis Legit (both for IDR 688,000++ each) and many more.
Curated together by pastry queen Kim Pangestu and the hotel's award-winning F&B team, these delicious, sweet treats are available to pre-book now and will be available for purchase at the hotel's boutique cake shop in the lobby from 15 March 2023.
A Feast of Inspiring Indonesian Dishes
Every year, InterContinental Jakarta Pondok Indah invites a distinguished Guest Chef to add to their all-star culinary team. This year, the hotel has appointed Chef Norman Ismail to join their decorated culinary team.
Affable, charming, and undoubtedly skillful in the kitchen, Chef Norman is currently the host of popular cooking show as well as the author of at least two cookbooks on Indonesian cuisine. Chef Norman's knowledge of his country's diverse culinary cultures is profound, and this expertise is reflected in his gastronomic creations, some of which will decorate InterContinental Jakarta Pondok Indah's Ramadhan and Idul Fitri to top notch culinary offerings.
Think Crispy Soft Shell Crab served in Traditional Shrimp Bisque, Rawon Soup with Brisket Meat, and many more similarly innovative dishes that will be the talk of the town for many months to come. All of this deliciousness will feature in Sugar & Spice's special Iftar Buffet available from 22 March until 21 April (from IDR 698,000++ / person).
For those with a penchant for authentic Japanese cuisine, the hotel's newly appointed teppanyaki master, Chef Hidemaro Hodaka, has also prepared an authentic Japanese teppanyaki set menu to be savoured at Shio (IDR 1,988,000++).
Similarly, for those who are looking to conduct meetings at the hotel's state-of-the-art meeting venues, attractive Ramadhan breakfasting packages (starting from IDR 658,000++) are also available featuring inspiring dishes from the hotel's all-star culinary team and Chef Norman, starting from IDR 658,000++/person with minimum 30 persons reservation.
Luxurious Lebaran Holidays
The hotel also offers an attractive Lebaran Holiday package which will be available on 19-26 April (from IDR 3,500,000++ / room / night). This luxurious holiday package includes a lavish gourmet breakfast for 2 adults and 2 children of 6 years old and below with a minimum stay of 2 nights.
For more information or reservation, please contact Hotel telephone number at 021 3950 7355 or email to reservation.
INTERCONTINENTAL JAKARTA PONDOK INDAH
Jl. Metro Pondok Indah Kav. IV TA
Jakarta 12310
Indonesia
Tel:      +62 21 3950 7355
Fax:     +62 21 3950 7366  
jakartapondokindah.intercontinental.com