Located in the heart of the corporate and financial hub, Alila SCBD Jakarta stands against a backdrop of the city's most praiseworthy office towers, retails, and entertainment. Distinguished by its iconic architectural design in the most dynamic business district of the metropolitan city, the hotel takes abundant living to the next level.
RAMADAN MEETING PACKAGE
This Ramadan, plan and hold a successful meeting to impress colleagues at Alila SCBD Jakarta with the special Iftar meeting package starting from IDR 850.000++, inclusive of free usage of meeting venue with Takjil and an exclusive array of Iftar delights, standard audio-visual facilities & banquet equipment, and complimentary high-speed Wi-Fi access.
For meeting venue or room reservation, guests may call +62 21 5080 8777, contact through WhatsApp at +62 811 1914 7232, or send an email to [email protected]. Please visit www.alilahotels.com/scbd, follow us on Instagram @alilascbd and Facebook page Alila SCBD Jakarta for more information.
DELIGHTFUL FARE AT VONG KITCHEN
Local Cuisine Inspired Ramadan Specials
To welcome the holy month of Ramadan, Vong Kitchen offers guests a house-made menu for Ramadan you may enjoy in Iftar time. Embracing local Indonesian culinary, get ready to tantalize your palate with Ramadan Specials, which are curated personally by Vong Kitchen's Chef de Cuisine, Matthew Byk. Vong Kitchen will have special menu options in the first two weeks of Ramadan, followed by other delightful creations afterwards.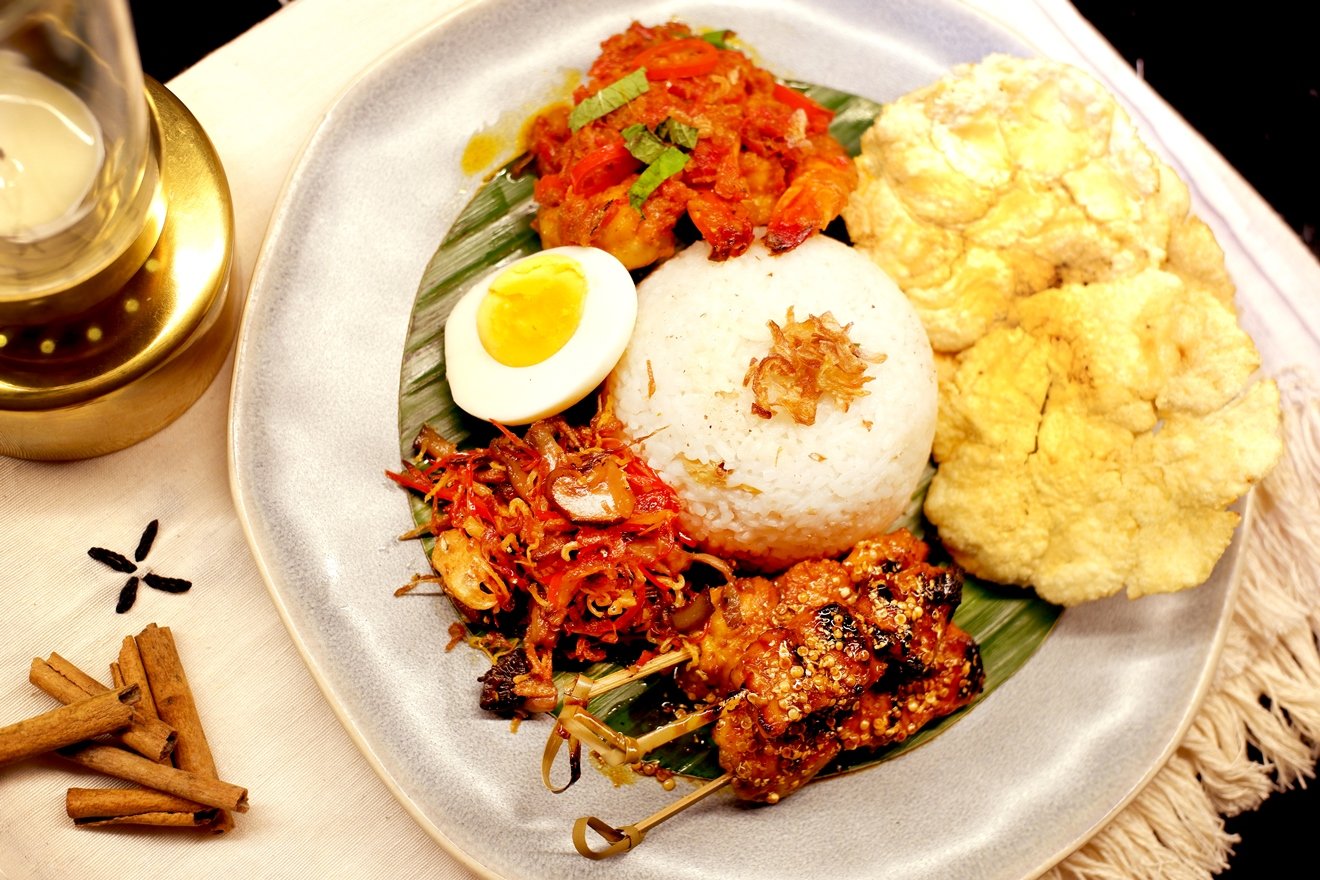 The first menu list will be available from 22 March until 5 April 2023. As the Iftar delight, there will be Pie Susu Bali served with Balinese vanilla bean, condensed milk & coconut sorbet. As the main course, guests may choose of a modification of Nasi Ayam Campur served with Lawar, Sate Lilit & Sambal Matah, or Sop Buntut Bakar which contains Australian oxtail, served with melinjo crackers, mixed vegetables & oxtail broth.
The second menu options will be started from 6 until 22 April 2023, where guests could enjoy home-inspired Pisang Goreng served with Vanilla Ice Cream & Chocolate Sauce to break the fast. Within this period, do not miss Seafood Woku served with Barramundi, Prawn & Tofu Clams and Mie Godhog served with Seared Chicken Roll & Baby Bok Choy.
Furthermore, Vong Kitchen also offers an Iftar package targeting group bookings within the period of Ramadan. The menu will be based on the Ramadan specials designated on the requested date. During 22 March until 5 April 2023, Iftar package prices are IDR 1.500.000++ for 4 pax, IDR 3.000.000++ for 8 pax and IDR 3.280.000++ for 10 pax, and during the following period of 6 until 22 April 2023, the package offered at IDR 978.000++ for 4 pax, IDR 2.100.000++ for 8 pax and IDR 2.500.000++ for 10 pax.
Ramadan Hampers
Vong Kitchen offers a range of sophisticated hampers to share the gifting bliss of Ramadan and also to heap upon a special, sweet touch of Ied-al Fitr. These delicacies are available to order as a lovely gesture of appreciation and of embracing this festivity. Patrons can opt for three different types of delectable selections: Nastar Cake, a box of Vong's Signature Cheese Rolls, or The Box of Four, which consists of Kaasstengels, Nastar, Putri Salju, and Peanut Butter Cookies. Surprise your associates, business partners even your family members with these exclusive hamper options to surely make this season memorable.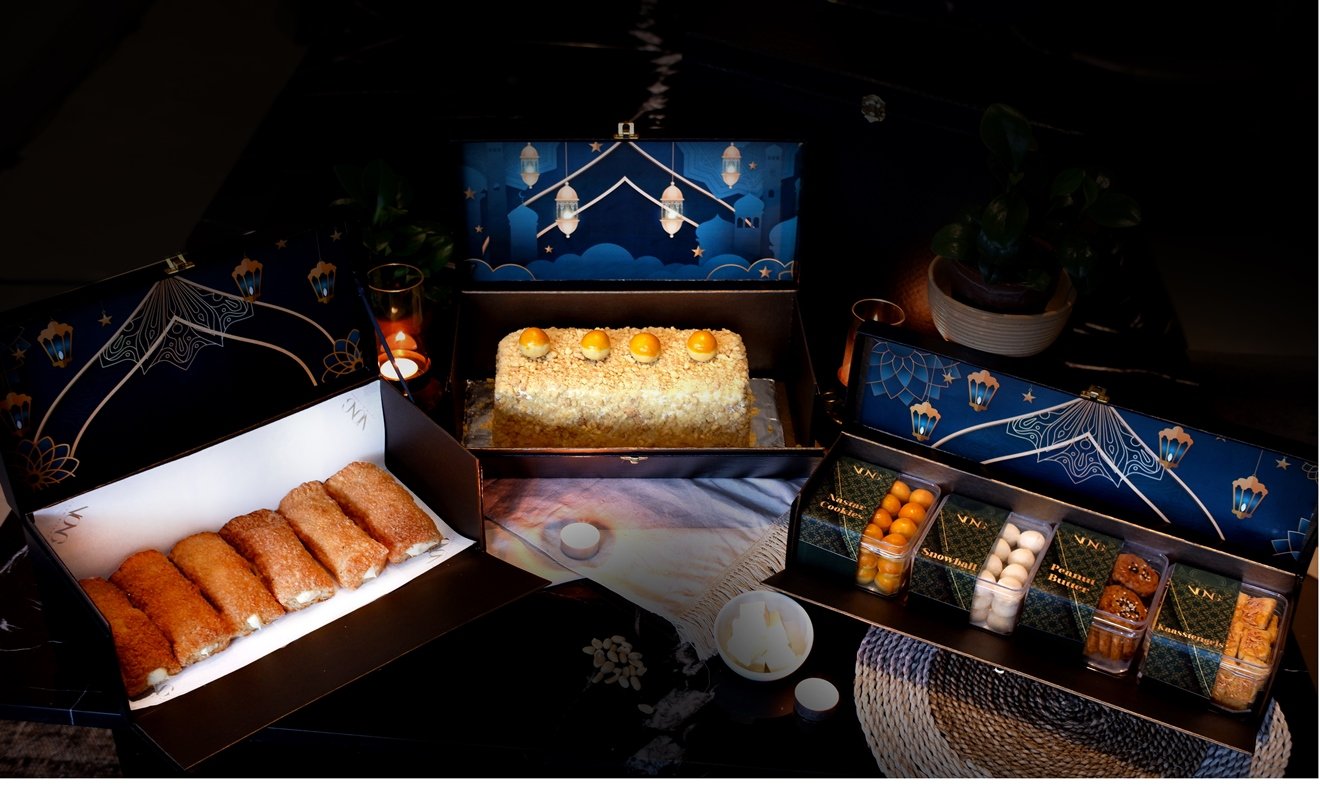 Vong Cheese Rolls hamper is available at IDR 628.000++, while Nastar Cake and The Box of Four priced at IDR 998.000++ each. Full set of Ramadan Hampers is also offered where the customers can have all of the hamper options only IDR 1.688.000++. Hamper pre-order is started on 21 March 2022.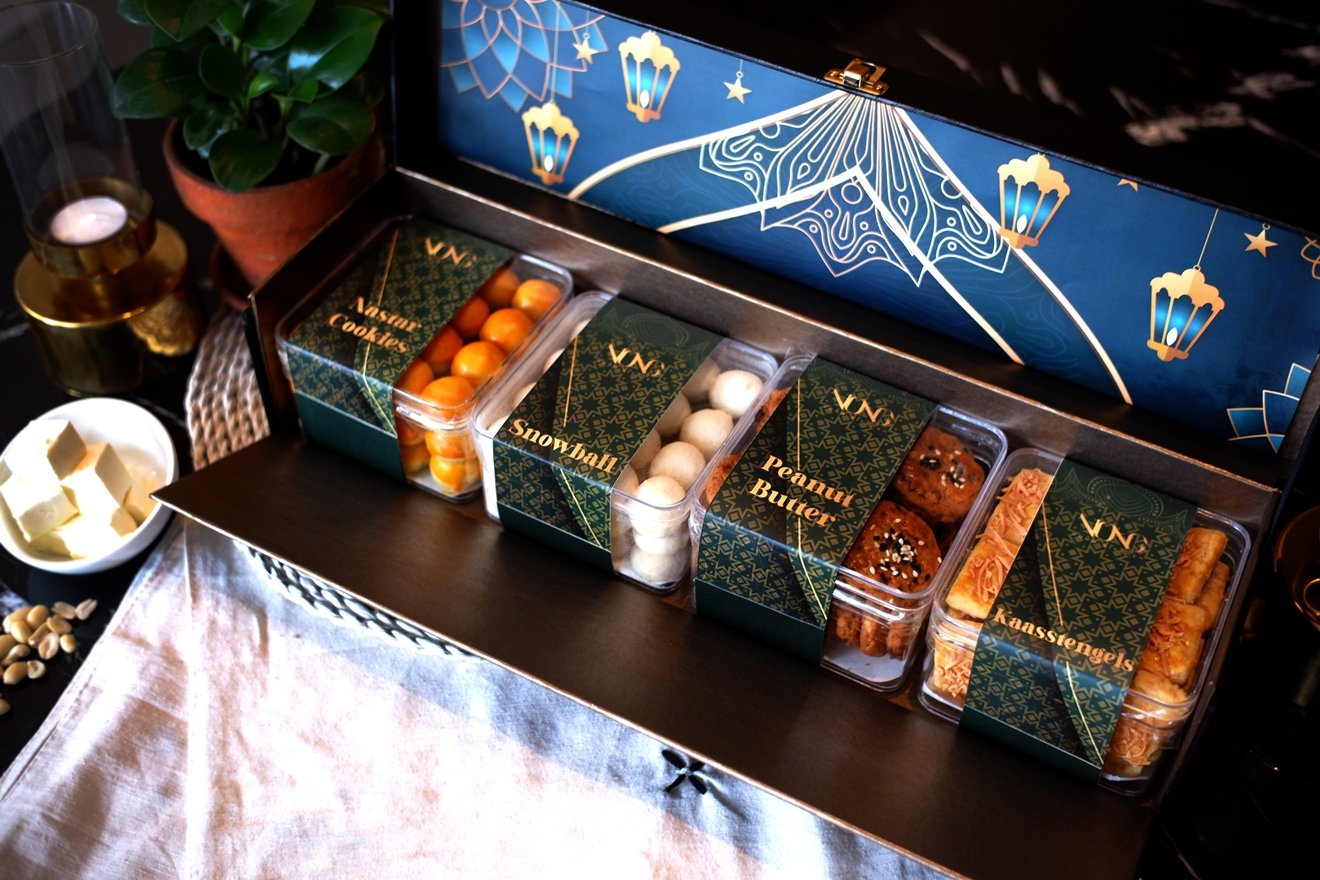 For table reservations, guests may call +62 21 5080 8787 or contact by WhatsApp to +62 817 7668 8066. Follow us on Instagram @vongkitchen and Facebook page Vong Kitchen for more information.
SCBD Lot 11
Jl. Jenderal Sudirman
Kavling 52-53 Jakarta 12190
Phone: +62 21 5080 8777