The Dharmawangsa Jakarta celebrates its 25th anniversary on 1st December 2022, marking the silver jubilee of the luxury boutique hotel in the heart of South Jakarta.
Building on its distinctive legacy of Indonesian hospitality, The Dharmawangsa Jakarta continues to delight guests with numerous activations rolling out from 1st December 2022 to celebrate the hotel's silver anniversary, inviting guests and visitors to revisit the hotel's nostalgic and treasured past. Explore special anniversary offers below.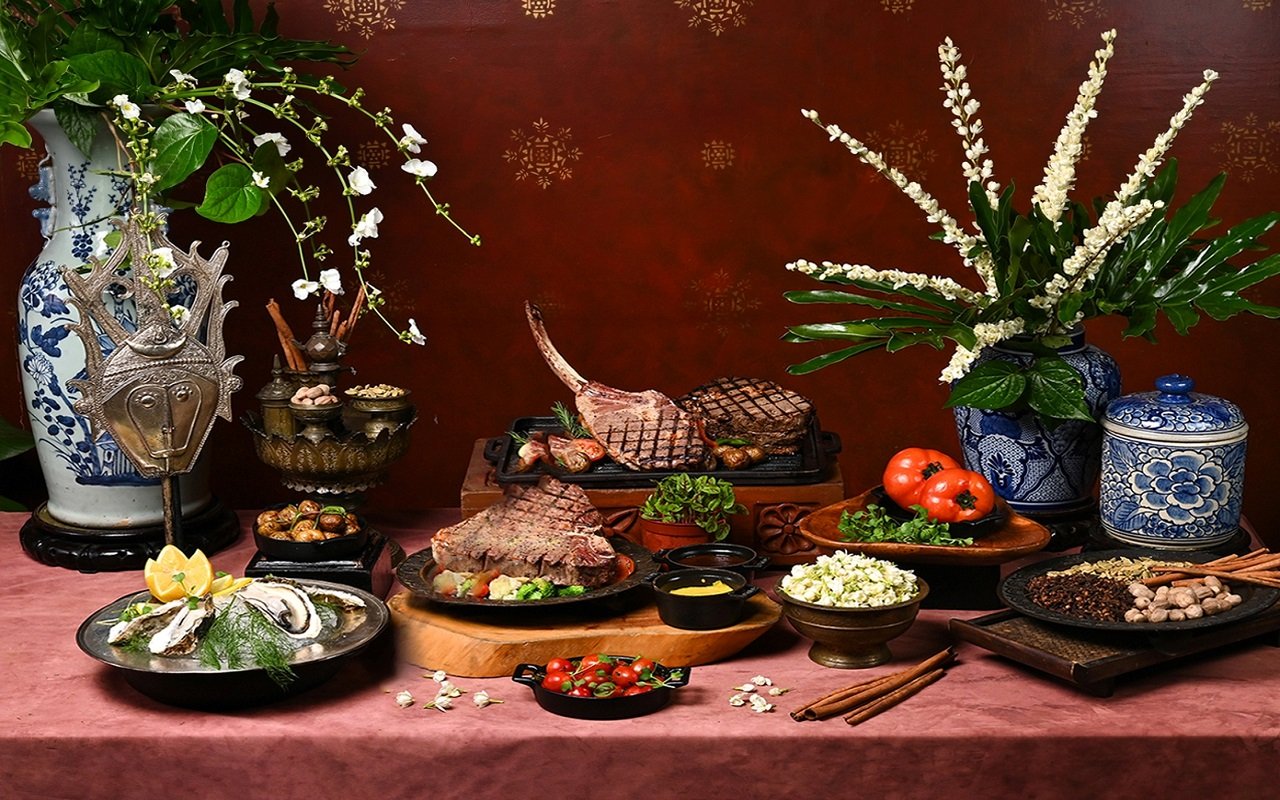 COMEBACK OF THE SUPER BRUNCH
Sunday, 4th December 2022 | 11.30 – 15.00 | Jakarta & The Courtyard
Last held in 2019, the iconic Super Brunch of The Dharmawangsa Jakarta makes a comeback on Sunday, 4th December 2022 at the Jakarta Restaurant & The Courtyard with extension to Majapahit Lounge. Guests are invited to delight in an epicurean buffet of more than 120 dishes, showcasing premium gastronomic delights such as truffles, wagyu beef steak, caviar and foie gras, as well as a succulent seafood bar including fresh oysters, lobster and crab stations, and more.
Anniversary Super Brunch is available at IDR 1,888,000++ per adult and IDR 888,000++ per kid (4-12 years old). Add-on free-flow alcoholic beverages at IDR 500,000++.
SRIWIJAYA FOUR-HAND DINNER WITH CHEF VINDEX TENGKER
Friday - Saturday, 2nd – 3rd December 2022 | 18.00 – 21.00 | Sriwijaya Restaurant
Chef Vindex Tengker, former Executive Chef of The Dharmawangsa Jakarta, will return for an exclusive four-hand dinner from 2nd - 3rd December 2022 at Sriwijaya Restaurant in collaboration with Executive Chef Emmanuel Julio. The two chefs will co-create a tasting menu that draws inspiration from The Dharmawangsa Jakarta's signature dishes and previous specialties.
Sriwijaya Four-Hand Dinner with Chef Vindex Tengker is available at IDR 1,450,000++ per person inclusive of wine pairing.
The Dharmawangsa Jakarta 
Jl. Brawijaya Raya No. 26, Kebayoran Baru 
Jakarta 12160 - Indonesia
Tel: +62 21 725 8181, Fax: +62 21 720 4174