PA.SO.LA Restaurant presents an exciting new chapter of extraordinary dining experience, with "Encuentro La PASOLA". Guests are invited to embark on the first chapter of PA.SO.LA's new adventure "The Latin Rendezvous", a five-course Latin fine dining set menu prepared by the newly appointed Executive Chef, Willmer Colmenares. Each course is paired with Spanish wine from Marques Winery, selected by Wine Expert/Sommelier Janisaa Pradja Lewis and DSP Winery, enhancing the dining experience for Guests. The event will take place on Level 6, The Ritz-Carlton Jakarta, Pacific Place, available for public only on January 27, 2023 starting at 6 PM.
ENCUENTRO LA PASOLA
PA.SO.LA Restaurant introduces 'Encuentro La PA.SO.LA' as a fresh approach of the restaurant. A series of events created by the restaurant aims to bring definition to "Encuentro La PA.SO.LA" meaning, "Finding the PA.SO.LA" - which will take guests on a journey into the new era of the restaurant.
PA.SO.LA Restaurant offers dynamic dining experiences with a variety of activities, including Wine Pairing Dinner, Guest Chef Events, Guest Shift Bartenders, and more collaborations throughout 2023. The newest concept of PA.SO.LA Restaurant will be met along the way of the events.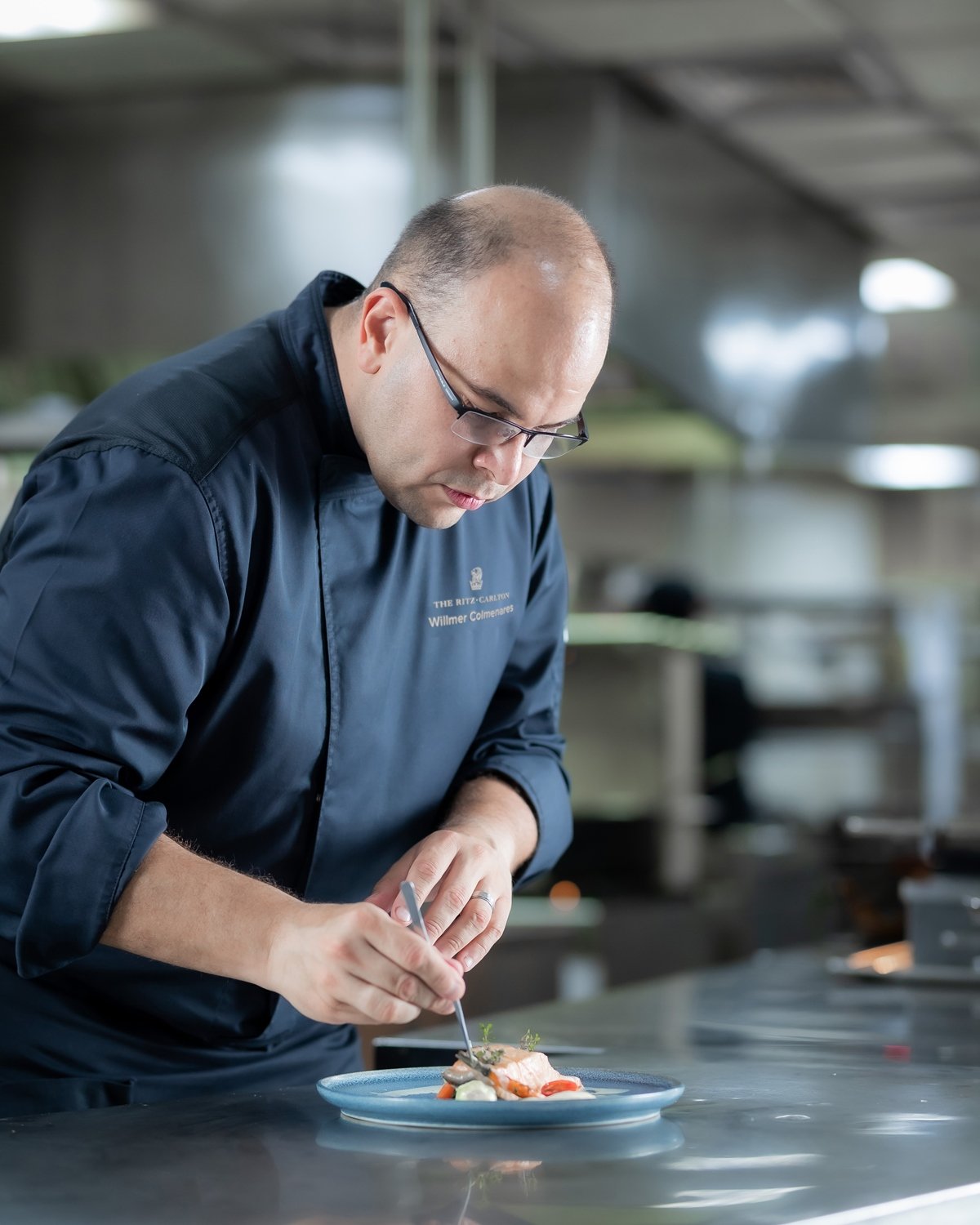 Series #1: THE LATIN RENDEZVOUS
"The Latin Rendezvous" offers experience of the Latin fine-dining courses prepared by the Executive Chef, Willmer Colmenares. The dinner marks the first chapter of a recurring gastronomy series in the journey of the new PA.SO.LA's culinary chapter.
With his experience from Michelin-starred restaurants, Chef Willmer Colmenares will serve Modern Latin cuisines, which are a part of his culinary expertise. Guests can indulge the finest dishes starting with Wagyu Beef Bites as the Amuse Bouche, Porcini Mushroom Croquetas, Tortilla de Patatas, and Charcoal Roasted Octopus as starters, Charcoal Beef and Seafood Juicy Rice as Main Courses, and Latin Style Flan as the sweet treats to end the dining. 
Along with the dishes, Wine Expert/Sommelier Janisaa Pradja Lewis, will curate the finest Spanish wine, Marques de Caceres, for the dinner. The finest standard and elegance of her choices will enhance the whole dining experience for Guests. The exquisite dining experience is priced at IDR 998,000++ per person. 
For more information and reservations, guests can check Instagram account @pasolajakarta or contact (021) 2550 1888.