Discover festive favourites and whimsical experiences at the first Pullman Resorts in Indonesia
Tis the season to be merrier than ever to discover a fairy tale end of year holiday celebration at the first Pulman Resorts in Indonesia.  Guests will feel the magic & wonder of this festive season while discovering a change of scenery from a tropical mountain resort to Enchanted Wonderland mythical tone from the moment they enter the lobby where glimmers of Christmas spirit is started to be seen.  
Inciting activities extend the excitement to get ahead to the soon to arrive end of year headlong rush.  Decorating the resort sets the mood to welcome year-end bash.  This year's festivities look sumptuous with the flickering glow of fairy lights ornaments the trees at the entire hotel's driveway.  Towering Christmas Tree spans to our lobby high ceiling with red and gold bows.  Glistening snowflakes & sparkling decorations cover the floor to ceiling windows at the reception area and dangling at the housetop.  Guests are welcomed with unique offerings of holiday packages, exquisite dining, family friendly activations & events and seasonal specials to spark joy to families and vacationers from 17 December 2022 – 3 January 2023.  The friendly Santa Claus will also be cheering up our little friends on 24 and 25 December 2022.
To complete the "must – haves" end of year holiday mainstay, a Christmas Tree Lighting Ceremony will be organized on Thursday, 8 December 2022 with exclusive children choir performance from "Bhakti Kasih Abba" – a neighboring orphanage located in Bondongan, Bogor, West Java.
"During the holiday, Pullman Ciawi Vimala Hills will be dazzled with merry moments and a whimsical end of year celebration to spend time with loved ones." – said Gilles Tressens, General Manager – Pullman Ciawi Vimala Hills Resort Spa & Convention.  Perfectly located in the first premier eco – friendly property Vimala Hills Villa & Resort on a 14 – hectare land size at 600 metre elevation, the resort takes in the sights, sounds and excitement of a mountainous holiday that surveys the breathtaking views of the 3 West Java's majestic mountain: Mount Salak, Geulis and Pangrango.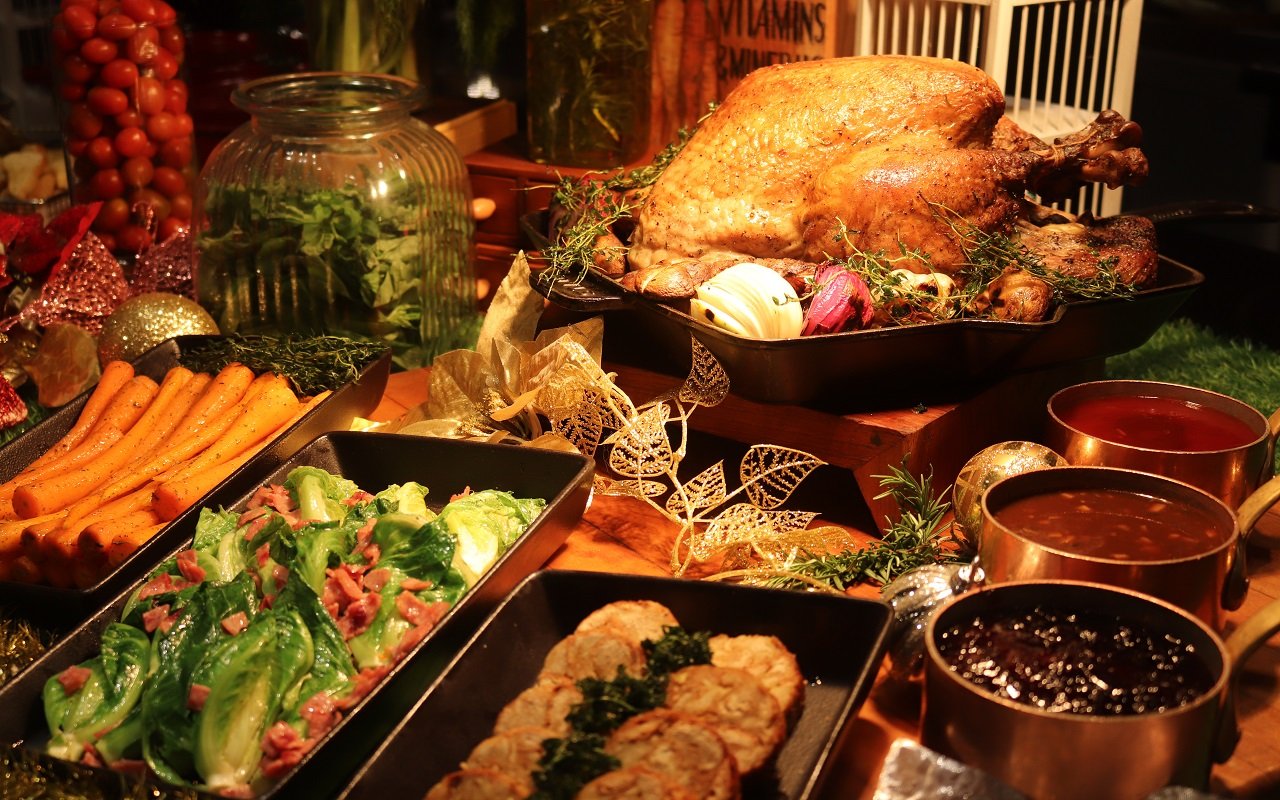 EXQUISITE DINING
Damar Restaurant
Christmas
A unique seasonal menu of appetizers (Seafood Bouillabaisse, Roasted Golden Pumpkin, Sauteed Vegetables & Refreshing Salad Bar), main courses (Traditional Roast Turkey, Beef Wellington & Lamb Leg) and desserts (Christmas Pudding & Brandy Sauce, Yule Log & Festive Mince Pies) elevated by our Executive Chef Isep Hidayatulloh's culinary skill will whisk families and loved ones long lasting memories of time spent together.
Christmas Eve, Christmas Day Brunch and Christmas Dinner buffets are IDR 460,000,.nett / person.  50% off for children 6 – 12 years old.  Children below 5 years old dine for free.
New Year Brunch & Dinner
Treat yourself to a comforting exclusive New Year's Day bountiful all-you-can-eat dishes.  On 1 January 2023, brunch buffet is served at IDR 460,000,. nett / person and dinner buffet is served at IDR 395,000,. nett / person.  50% off for children 6 – 12 years old.  Children below 5 years old dine for free.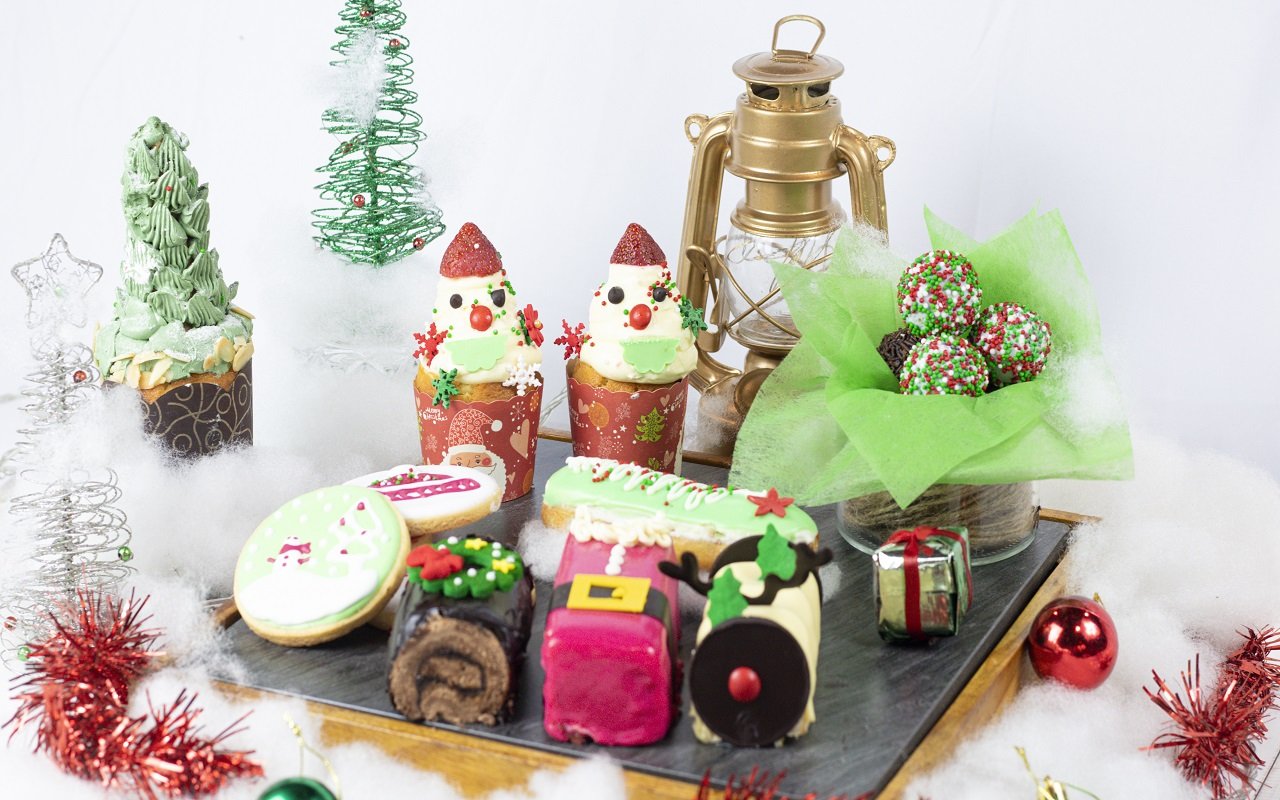 Mad Cow Vimala Hills
Festive Season
For a magical dining experience with family and friends, our trendy steakhouse with its unrivalled festive atmosphere will delight every appetite this holiday season.  Go all in with our seasonal dishes on this joyous occasion that will surely serve diners a distinctive festive flavour.
Festive Season Menu – a 3 course set menu is available from 18 – 25 December 2022 serving:
Festive Soup Of The Day

Roasted Turkey (sliced roasted turkey served with creamy spinach & brussel sprout, mashed potatoes, sautéed baby string beans, cranberries sauce and dijon mustard and rosemary jus)

Christmas Chocolate Roll Cake
IDR 250,000 ++ / set
Available 19:00 – 21:00
Exclusive 3 Course Christmas Set Menu is available on 24 December 2022 serving: 
Amuse Bouche - Sweet & Sour Panna Cotta

Appetizer selections: Onion Beef Salad / Mushroom Ravioli

Main Course selections: Beef Pie / Smoked Turkey Breast

Dessert selections: Buche De Noel / Peach Melba
IDR 340,000 ++ / set
Available 19:00 – 21:00
Opening Hours:
Dinner 18:00 – 22:00: Wednesday – Saturday
Lunch 12:00 – 15:00: Saturday & Sunday
Holiday favourites at Pullman Ciawi's VILLAS
During the time off, villa stay with us is where the heart is warmed with festive spirit.  Celebrate fabulously the joy of this season with family and loved ones at Pullman Ciawi that will become guests' home for this holiday.  The 3D2N villa offer includes daily breakfast, New Year's Eve dinner and endless list of magical experiences.  
Reserve through Villa Reservation Hotline at 0251 830 6888 or 0812 9007 8682.
ENCHANTED WONDERLAND – COUNTDOWN CELEBRATION at Pullman Ciawi.
Ring in the new year full of joy and holiday cheers with our unique end of year program to welcome 2023.  On 31 December 2022, experience the glitz and glam of the roaring 2023 end of year celebration.  Spectacular countdown to midnight will include live band performance, cabaret show, light & modern dance, enchanted hi-tech and digital fireworks. The little friends will be swept away by the performances of roaming cosplay / clown & magician.  These wowing activities that include photobooth and games are uniquely organized in a relaxed atmosphere where guests can leisurely stroll from one site to another to enjoy the extended programs available at Convention Center areas.
Get the ultimate festive experience at the newest 5-star resort near to home.  3D2N exclusive room package starts from IDR 7,110,000 ++ (inclusive daily breakfast and New Year's Eve dinner for 2 persons)  
For accommodation and festive dining reservation & inquiries, please contact 0251 – 830 – 6888 or [email protected]. - View more information from www.pullman-ciawi-vimalahills.com
++ prices are subject to 21% service & government tax
Jl. Raya Puncak, Gadog, Megamendung, 16770 Bogor
Indonesia
Tel: + 62 (251) 830 6888
Fax: + 62 (251) 830 6889
Email: [email protected]