Celebrating the Spring Festival spirit of gladness, Pullman Ciawi Vimala Hills invites guests to enjoy colorful decorations, bountiful feasts, and lively traditions.  Festive vibes kick off from the 1st week of January by welcoming guests in traditional styles of hanging Chinese lanterns that enliven the hotel from the driveway.  Discover the colorful Lunar New Year decoration where guests can feel the magic by immersing it through intricate paper-cut ornaments, gold twigs, and fluffy pussy willows that signifies the coming of prosperity, good health, and abundance.  "As guests revel in the joyous reunions with loved ones during the festivities, our Team of amatory Chef have curated tantalizing treats and a delicious array of spring–themed delectable menus." – said Gilles Tressens – General Manager, Pullman Ciawi Vimala Hills Resort Spa & Convention.
Damar Restaurant
Savour Chinese traditional and contemporary well–loved dishes, Lunar New Year favourites, and the prosperity Yee Sang with lavish buffet spread.  The epicurean journey starts from cold appetizers; savoury nibbles; soup, noddle & wok stations; Chinese main courses and pastry corners.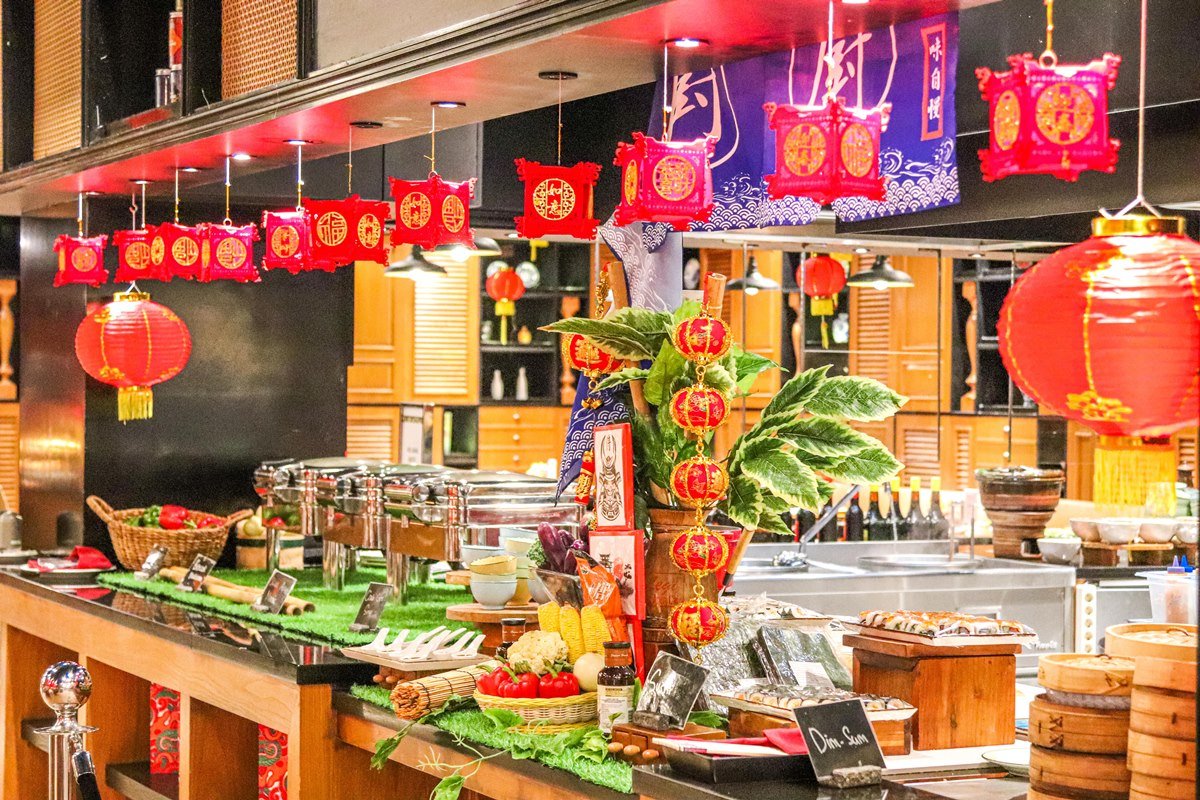 Chinese New Year Spring Buffet is available on New Year's Eve (21 January 2023) and New Year's Day Brunch (22 January 2023) with exclusive presentations of Lamien Live Cooking Show and Long Spout Tea Performance & Service.
Throughout the season, Damar Restaurant serves "Golden Lantern Saturday Buffet Dinner" on 7, 14, 21 and 28 January 2023 where a scrumptious "all-you-can-eat" menu will be elevated with celebratory dishes.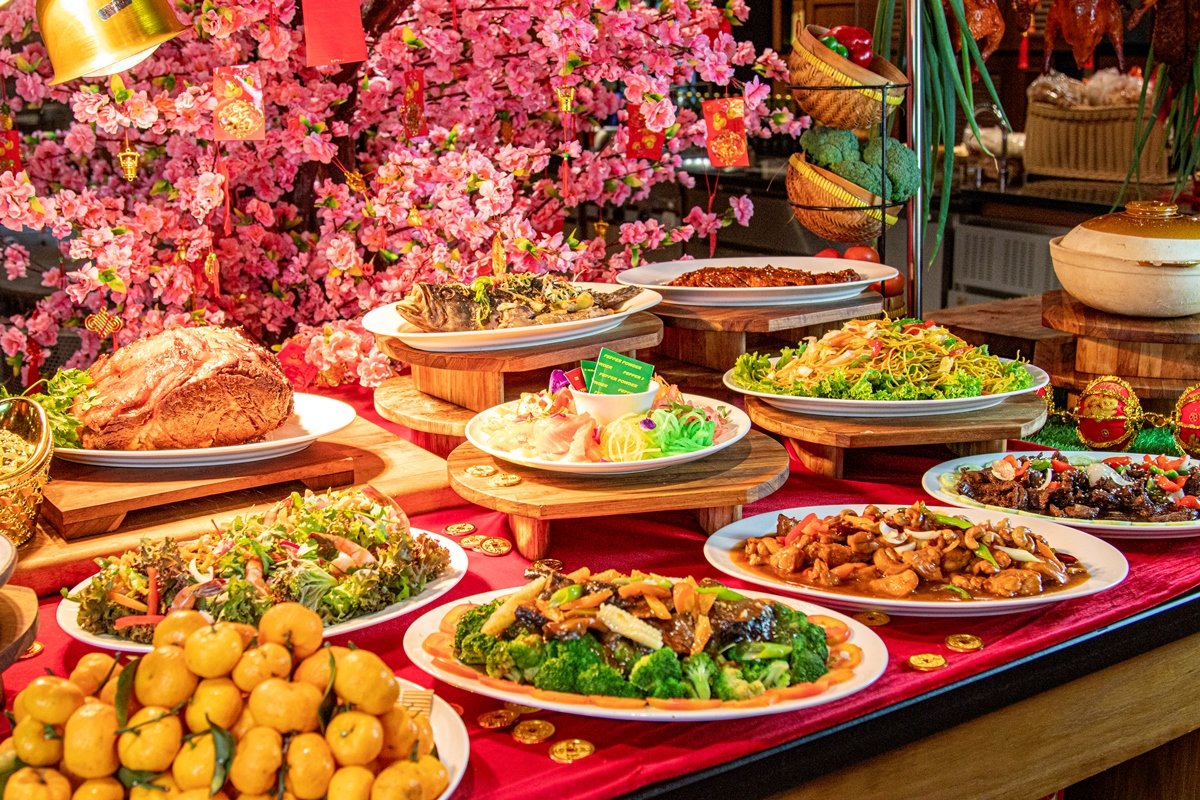 The buffet is priced at IDR 400,000 nett/person.
For group reunions and family celebrations, Damar Restaurants holds 2 private dining rooms each accommodates up to 12 persons.
Salak Bar & Lounge
From its favorable location at the heart of the resort, Salak Bar & Lounge invites guests to take pleasure, lean back and experience its atmosphere of true hospitality for casual hangouts. Celebrate joyful beginnings with an abundance of resplendent treats. Sweet temptations include auspicious collections of Lunar Festival Themed Cakes (IDR 48,000 ++ / slice) crafted for leisurely reunions with loved ones of family and friends.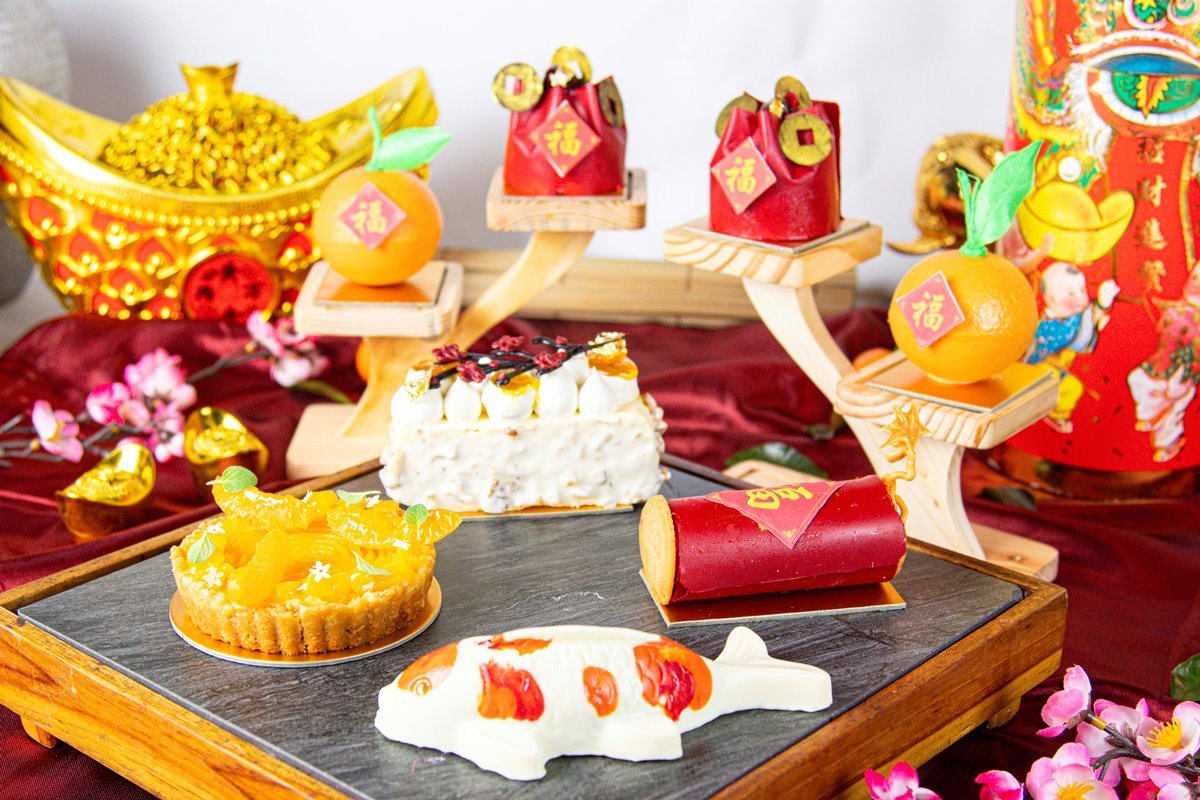 Lion Dance Performance
Pullman Ciawi Vimala Hills Resort Spa & Convention is inviting guests to catch some good fortune with Lion Dance Performance that will be on parade on New Year's Eve and New Year's Day.  Commencing in the lobby, the dancers will make their own way around the hotel with a traditional acrobatic performance that symbolizes the unique cultural tradition.
It is never too early to plan for the Lunar New Year feasts and festivities.  Pullman Ciawi Vimala Hills Resort Spa & Convention invites guests to experience reunion festivity at the newest 5-star resort near home.  Celebrate the prosperous year of the Rabbit with indulging staycation offer.  Room rates start from IDR 2,577,000 nett/room / night inclusive 2 daily breakfasts.  
Reserve now from 0251 – 830 – 6888 or [email protected]. – For more information about our curated selections of staying, dining and special event exclusive offers, please visit www.pullman-ciawi-vimalahills.com
++ prices are subject to 21% service & government tax unless otherwise stated nett.
Jl. Raya Puncak, Gadog, Megamendung, 16770 Bogor, Indonesia
Phone: + 62 (251) 830 6888