With the Lunar New Year launch that ended on a successful note at  The Ritz-Carlton Jakarta, Mega Kuningan with over 2000+ guests that came to be a part of the celebration; Asia Restaurant, continues to honor The Year of the Water Rabbit with sumptuous culinary celebrations, auspicious Hampers, and exciting experiences throughout January to  February 2023. Halls are decked out in touches of red and gold, stocked with red lanterns, and flowers that represent prosperity and good luck in hopes to spread the auspicious feel to all guests. 
Moreover, the talented chefs of Asia Restaurant are presenting their own Peranakan spin on the  Lunar New Year tradition like never before, which is world renowned for its deliciously unique flavors, due to the melting pot of 'rempah' (spices) influenced by the Malay, Chinese and Indian culinary heritage. Specific promotions being offered include: 
THE NYONYA PERANAKAN FEAST 
Available from 21 January to 5th February 2023. 
Priced at IDR 598,000 ++ per guest. 
The menu this auspicious season highlights a perennial favourite among local guests: Suckling  Pig, Pork Belly, Lamian Noodle, Nyonya Fish Maw Soup, Crab Asparagus Soup, Chinese BBQ,  Chicken Char Siew, Hainan Chicken Rice, Hong Kong Roasted Duck, Nyonya Kuih along with  International delicacies such as Roasted Beef, Seafood on ice, Sushi, Sashimi and many more  
'CAP GO MEH' SUNDAY BRUNCH  
Available only on Sunday, 5 February 2023 
11.00am - 2.30pm Buffet Dining at IDR 698,000 net per guest  
2-hour free-flow beer, wine & cocktails at IDR 488,000++ per guest  
Entertainment: Modern Chinese Acoustic Band
THE LUNAR NEW YEAR HAMPERS 
Everyone can wish your dear ones and business associates a prosperous Lunar New Year during this auspicious season with their choices of Modern or Classic 'Tenong' (traditional bamboo  basket), and ultimately complete it with personalized Ritz-Carlton greeting card: 
(1) NYONYA TENONG MODERN: 
Priced at IDR 1,888,000+ per hamper  
Packed with: Layer Cake, Kiamboy Sweets, Nastar Roll, Chocochips, Mandarin Oranges, Nian  Gao, A Bottle of Wine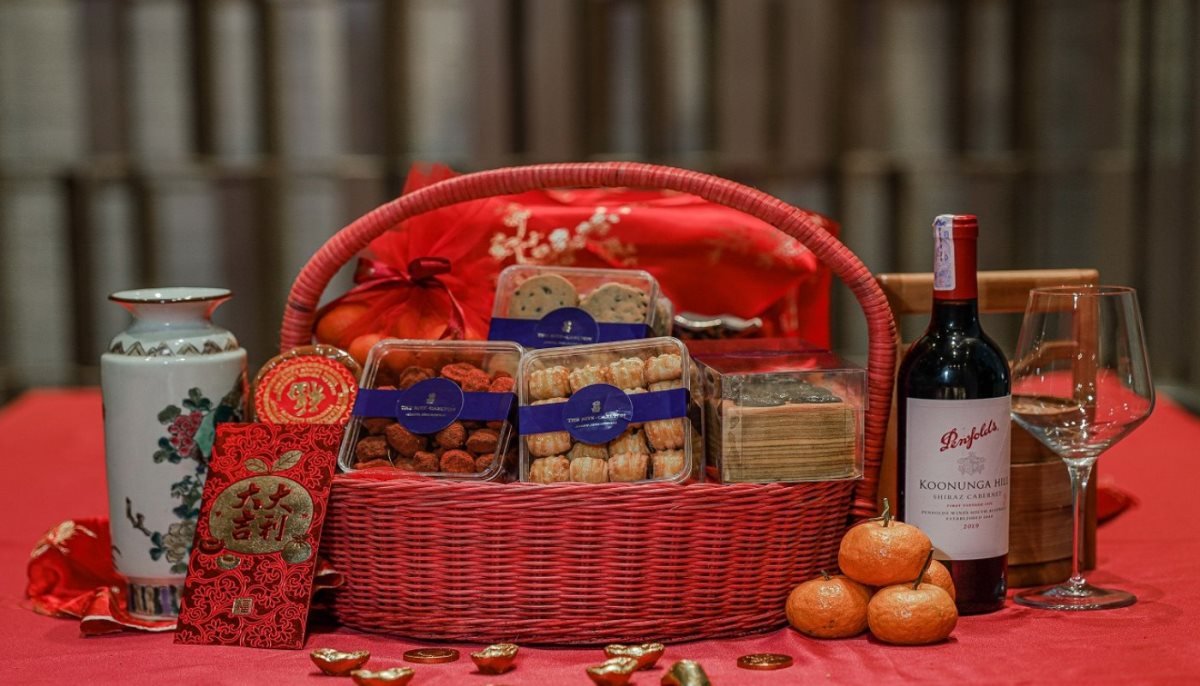 (2) NYONYA TENONG CLASSIC: 
Priced at IDR 988,000+ per hamper  
Packed with: Layer Cake, Kiamboy Sweets, Nastar Roll, Chocochips, Mandarin Oranges, Nian  Gao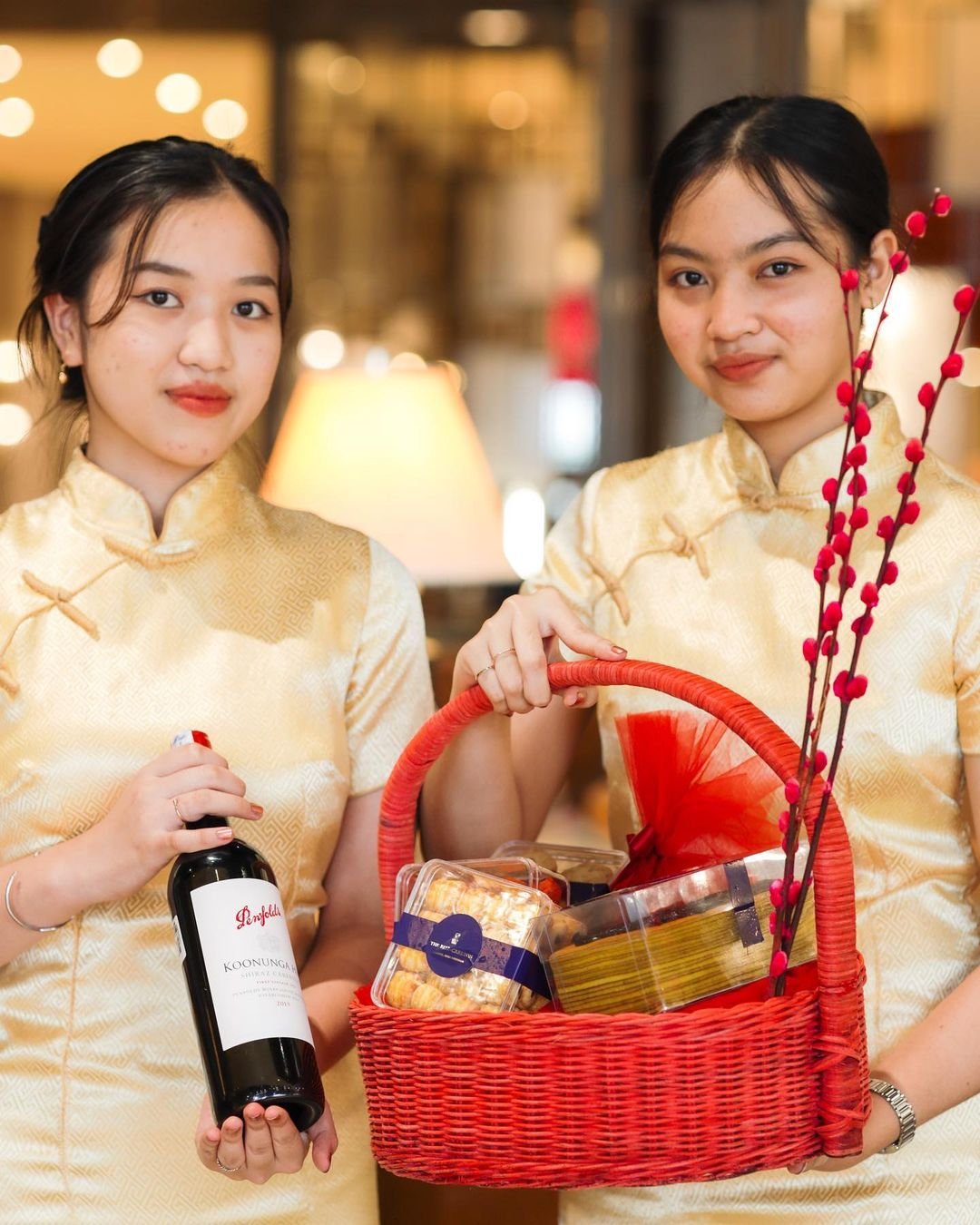 For further information/reservation on Lunar New Year Dining offerings and Hampers at The  Ritz-Carlton Jakarta, Mega Kuningan, please contact: +62 21 2551 8321 or F&B reservation  WhatsApp at +62 811 1683 926. 
Visit the Website: www.ritzcarltonjakartamegakuningan.com